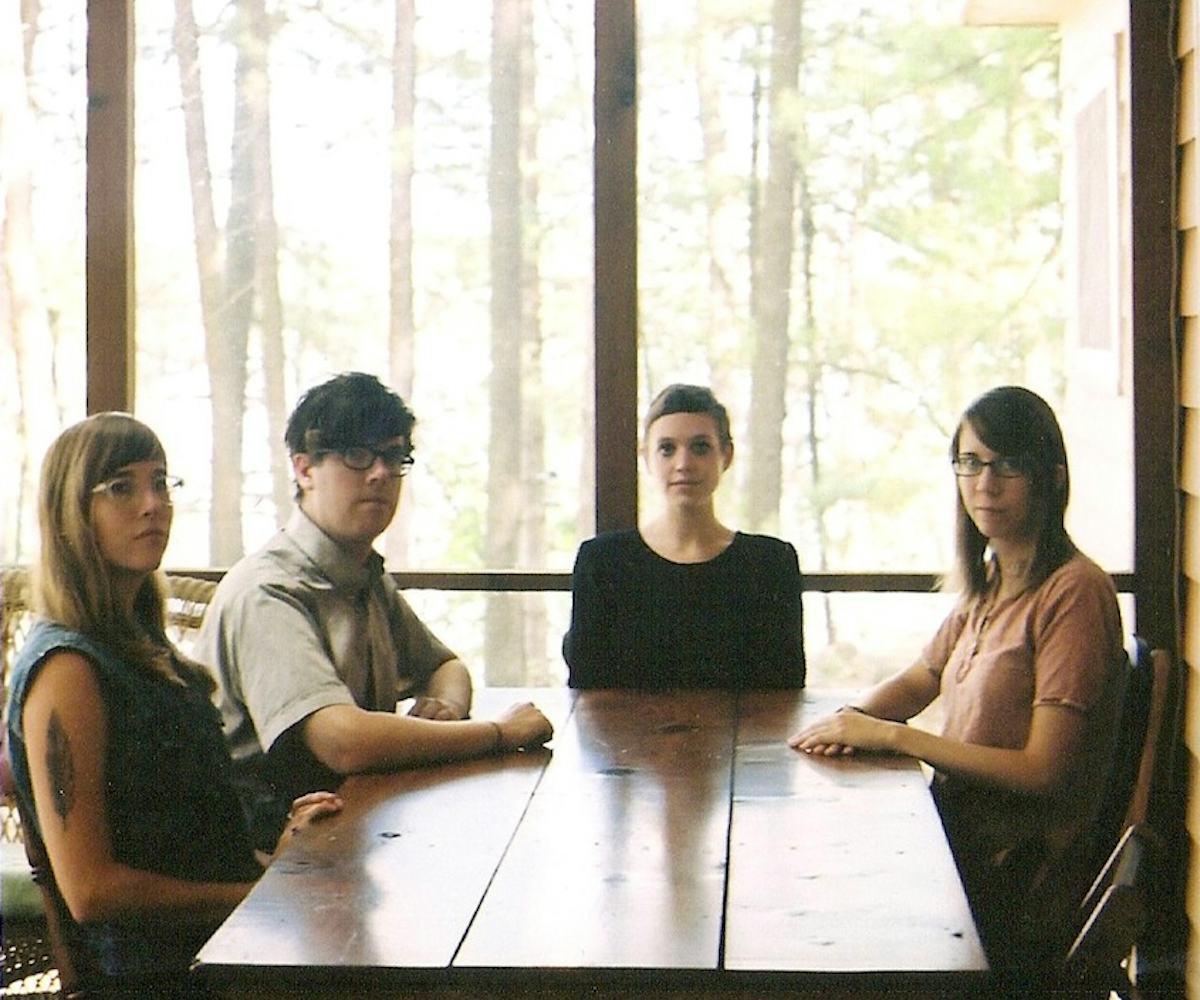 photo by lindsay trapnell
video premiere: hers
get your friday 'thrills' from this whirlwind new clip.
Songs have always been a personal thing, but for Melissa L. Amstutz of Portland quartet HERS, the band's debut album chronicles a major event: her coming out. Youth Revisited, available now, is infused with urgent melodies and a scuzzy, hazy production--an lo-fi effect that's both uncertain and bounding confidently toward what's next.
With their tight sound, a 100-percent honest sensibility, and a "f*** it" punk vibe, we don't think HERS will have any problem doing whatever they want. You can see the rad group in action in their new video for "Thrills," a dark, hazy adventure that we've had on repeat ever since it first landed on our screens. So now it's your turn. Here's what Amstutz has to say about the track:
"I wrote the bones of "Thrills" really quickly; it came to me immediately and was based on a very true-to-life narrative, but I wanted to take it further. I had been reading about storms and began to connect the relationship of the voice within your body to seismic activity caused by ocean storms that can lead to catastrophic natural disasters—how a truly significant and often traumatic event is the catalyst for a person to finally speak up and be heard, but how that newfound power (especially as a woman) can bring about negative repercussions. I wanted the song to feel that tension and teeter between fearless invincibility and creeping, unrelenting anxiety."
See what she means in the video for "Thrills" below, and then listen to more HERS here.