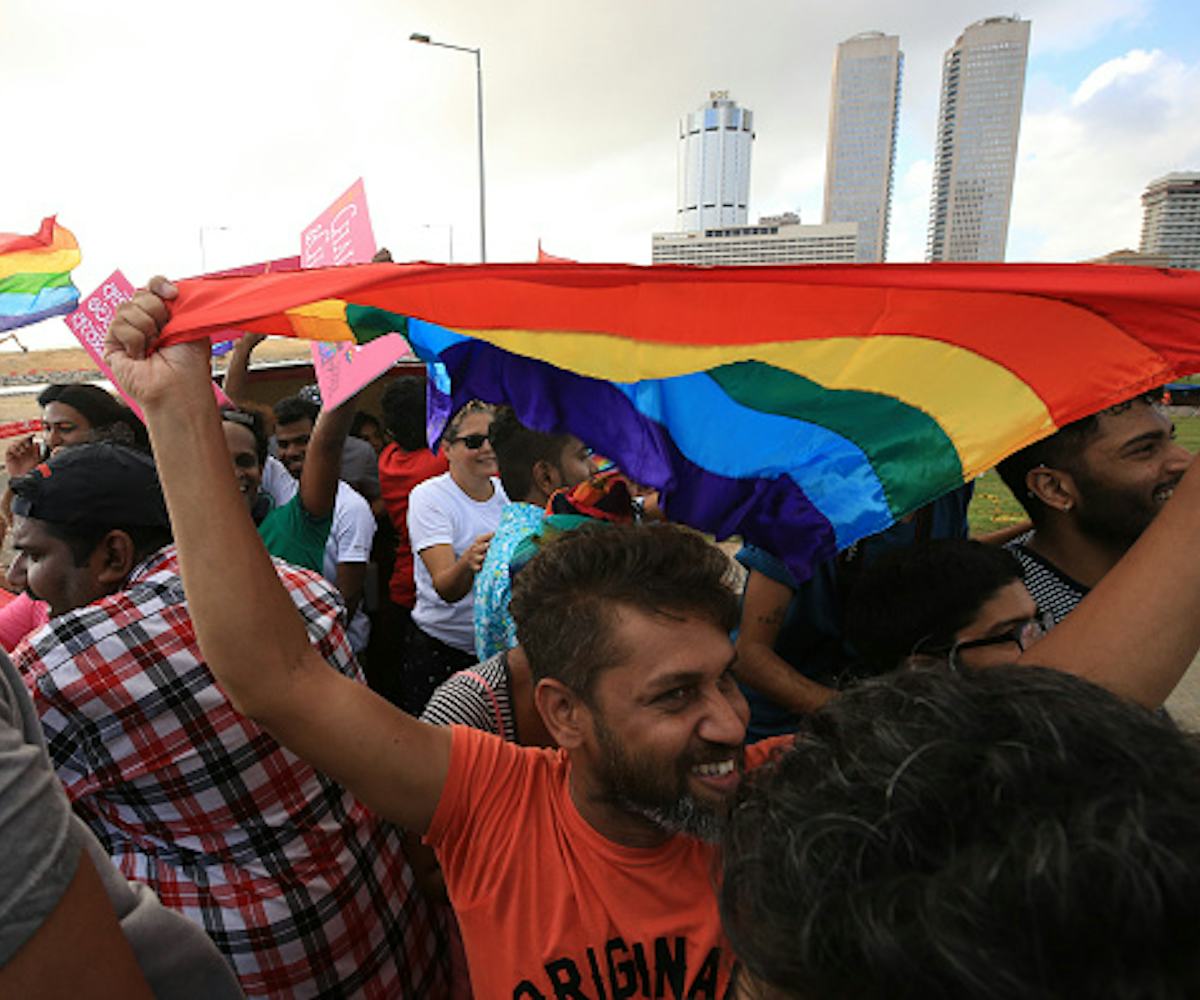 Photo by Tharaka Basnayaka/NurPhoto via Getty Images
This Video Calls Out The Absurdity of 'Heterosexual Pride Day'
It falls on the same day we celebrate "white people and men"
A year ago, some small cohort of douchebags decided to name today "Heterosexual Pride Day." It must have been a hard decision to make, seeing as they had 364 other days to choose from. These angry straight people felt left out of Pride Month, a time meant to celebrate the LGBTQ community and remember all of the queer and trans icons who've fought, and died, for our civil liberties. Hetero Pride Day is, of course, completely absurd. Every day is Straight Pride Day because the entire world accepts straight people as they are.
To point out just how stupid this concept is, writer and performer Dylan Marron made a video for SeriouslyTV called "Happy Heterosexual Pride Day!" "Today's Friday, or Saturday, or Sunday, or Monday, or, um, Tuesday, or Wednesday, or it's Thursday," Marron says in the beginning of the video. "Which means it is Heterosexual Pride Day." 
Marron takes a moment to "celebrate the brave commitment of straight folks to love out loud in a world that encourages them to do so." He teaches us about the "first known cases of heterophobic housing discrimination," when Adam and Eve were kicked out of the Garden of Eden. Their exit from the garden was the "first documented Straight Pride parade," he says. 
Since then, straight people have been "plagued with challenges, like pregnancy, marriage, and universal acceptance," Marron says. When they were tired of not seeing themselves represented in the media, they simply invented it. "So that they could see avatars of themselves fall in love over and over and over again in what is now known as every movie ever."  
According to the video, gay people were invented in the 20th century specifically to threaten straight love. "Are you a straight person who is breathing?" Marron asks. "Then you are taking part in Heterosexual Pride, simply by breathing easier knowing that you live in a world that accepts you." 
"Happy Heterosexual Pride Day," Marron says, "every fucking day." He adds that this day, coincidentally, falls on the same day "we celebrate white people and men." 
Watch the full, perfect video below.