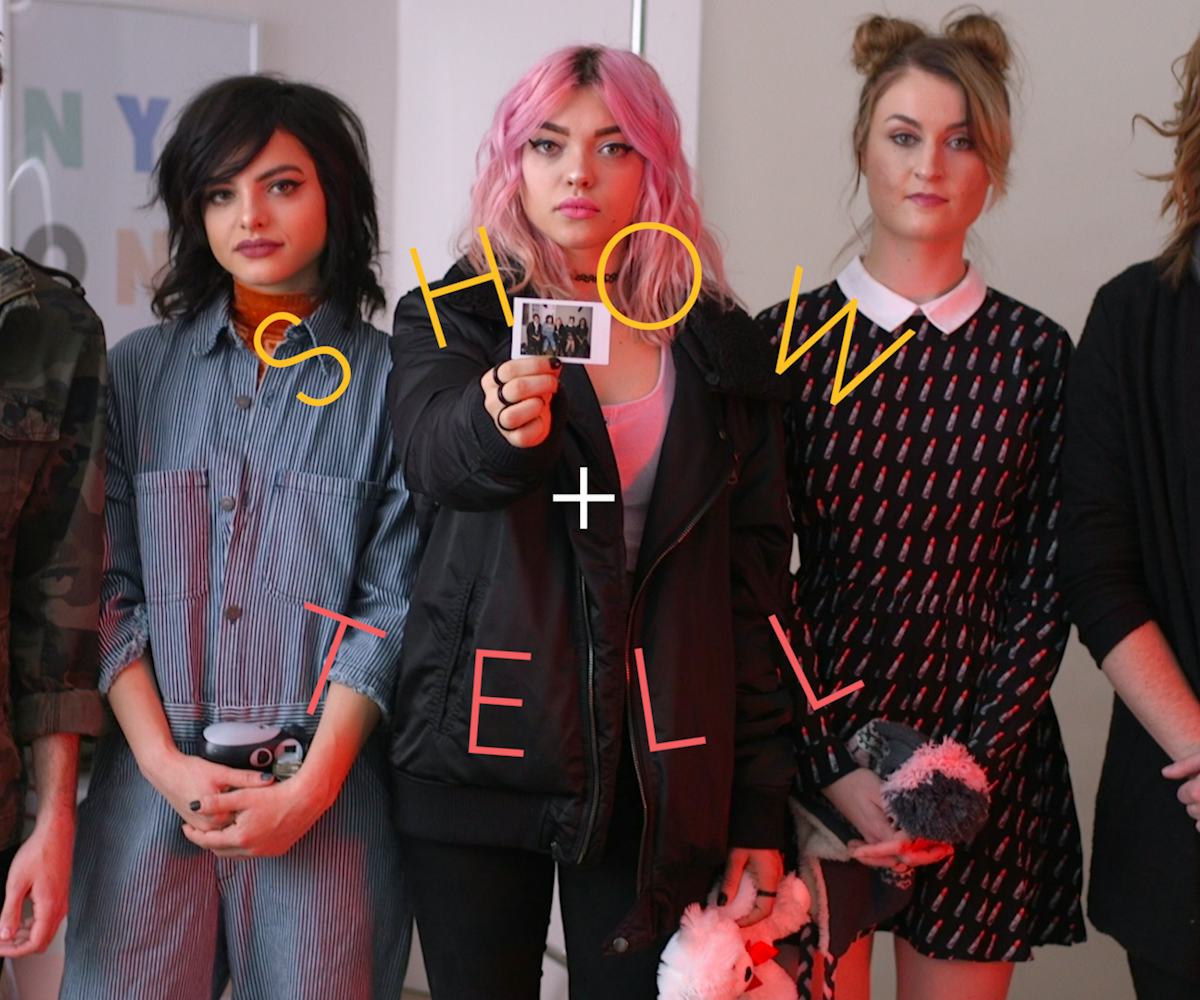 L.A. Band Hey Violet Reveal The Items They Can't Live WIthout
And talk about their changing sound
Remember how much fun Show + Tell was back in kindergarten? You'd get to bring in something cool from your home life, share it with all your friends at school, and tell them all about it. Worlds collided! It was the best. It's how we made all our BFFs. Well, get ready for NYLON's Show + Tell update, in which we ask our favorite artists to show us something from their lives and tell us all about it, leaving us all feeling like we're friends for life. Or something like that.
If you don't know much about L.A. band Hey Violet—formerly known as Cherri Bomb—prepare to get familiar. Made up of three girls and two guys, the group revamped itself last February and has gradually transitioned the sound from being primarily guitar-driven to more pop-synth. You can see the shift reflected through their earlier songs like "I Can Feel It" to their more recent single "Guys My Age."
We had the five members tell us about their favorite items and the stories behind them. From noise-canceling headphones to a teddy bear named Bob—who also has his own Twitter account—these are the items that bring them comfort and joy; some could even be categorized as lifesavers. Watch the video here.