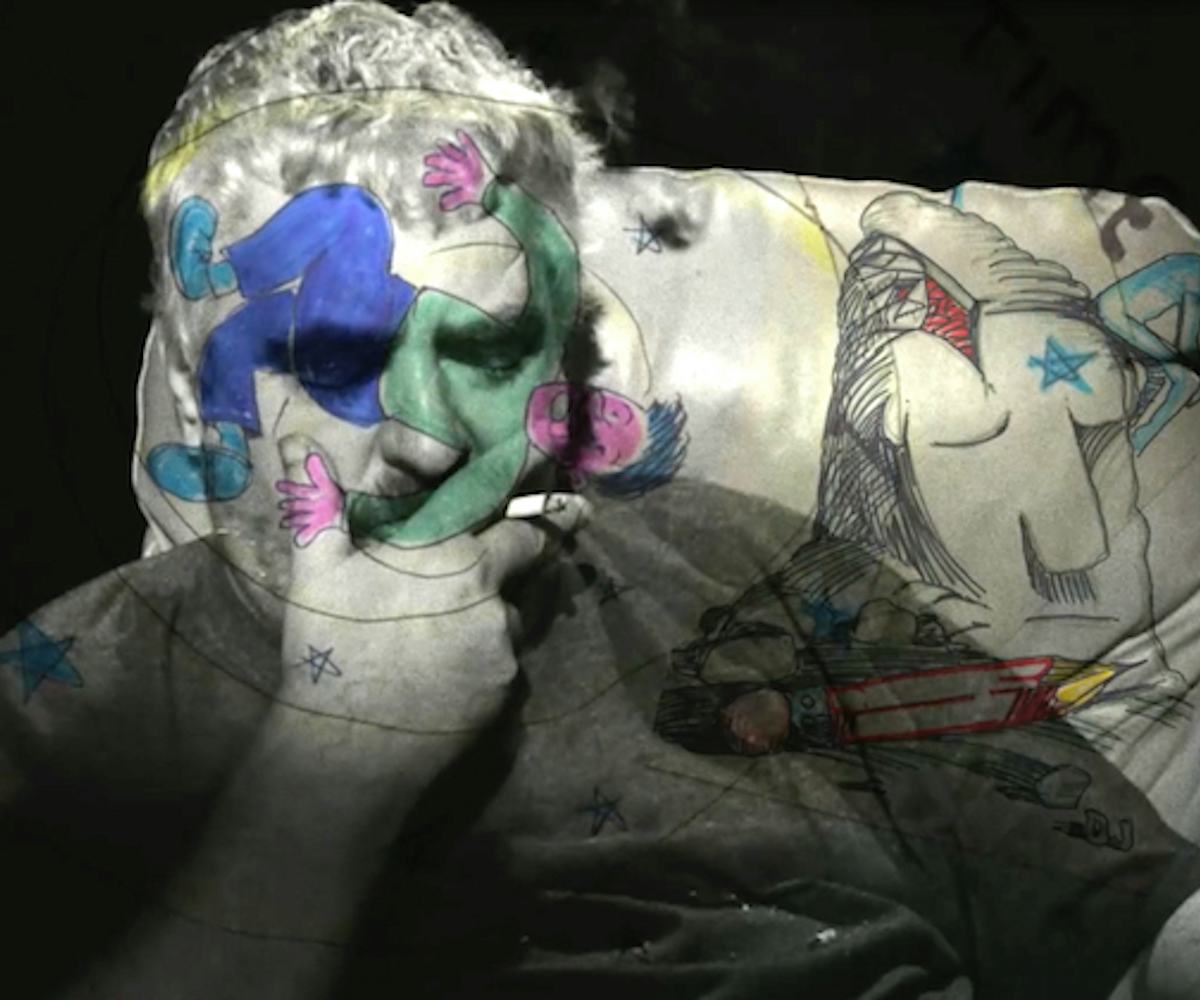 Image via Gabriel Sunday
Hear Lana Del Rey In The 'Hi, How Are You Daniel Johnston?' Trailer
LDR offers up a cover for the new, experimental biopic
It's perfectly okay if you don't know who Daniel Johnston is. The Austin-based indie-folk musician and artist has, for many reasons, lived and worked in his own niche. That said, it's time you got to know him.
Johnston, with little more than a guitar and some home-recording equipment, laid down a style and tone that's inspired artists from Wilco all the way to Lana Del Rey. Yet, despite his outsized influence, a host of physical and psychological issues have kept him somewhat of an outsider artist throughout his career, preventing him from recording and performing for long, clearly painful periods of personal struggle. You can learn more about his fascinating history and daily life of genius and madness in the 2005 documentary The Devil and Daniel Johnston.
As somewhat of a follow-up to that critically lauded film, Johnston has helped create the new movie Hi, How Are You Daniel Johnston?—an experimental cinematic autobiography of sorts wrapped around a conversation between the young Johnston (played by an actor) and the 54-year-old artist himself. Accented with animated versions of Johnston's famous illustrations, it looks as complicated and inspiring as he is.
As you can see in the trailer above, not only will viewers get a peek into Johnston's cluttered mind and see indie artist (and NYLON fave) Soko play a ghost from his past, but hear Lana Del Rey offer a fresh take on his 1990 song "Some Things Last a Long Time," as well. It's all the more reason to rent and stream Hi, How Are You Daniel Johnston? when it hits Vimeo and other outlets this Wednesday, November 11.
Update: Oh, look, here's the full LDR track! Listen below. 
(via Stereogum)