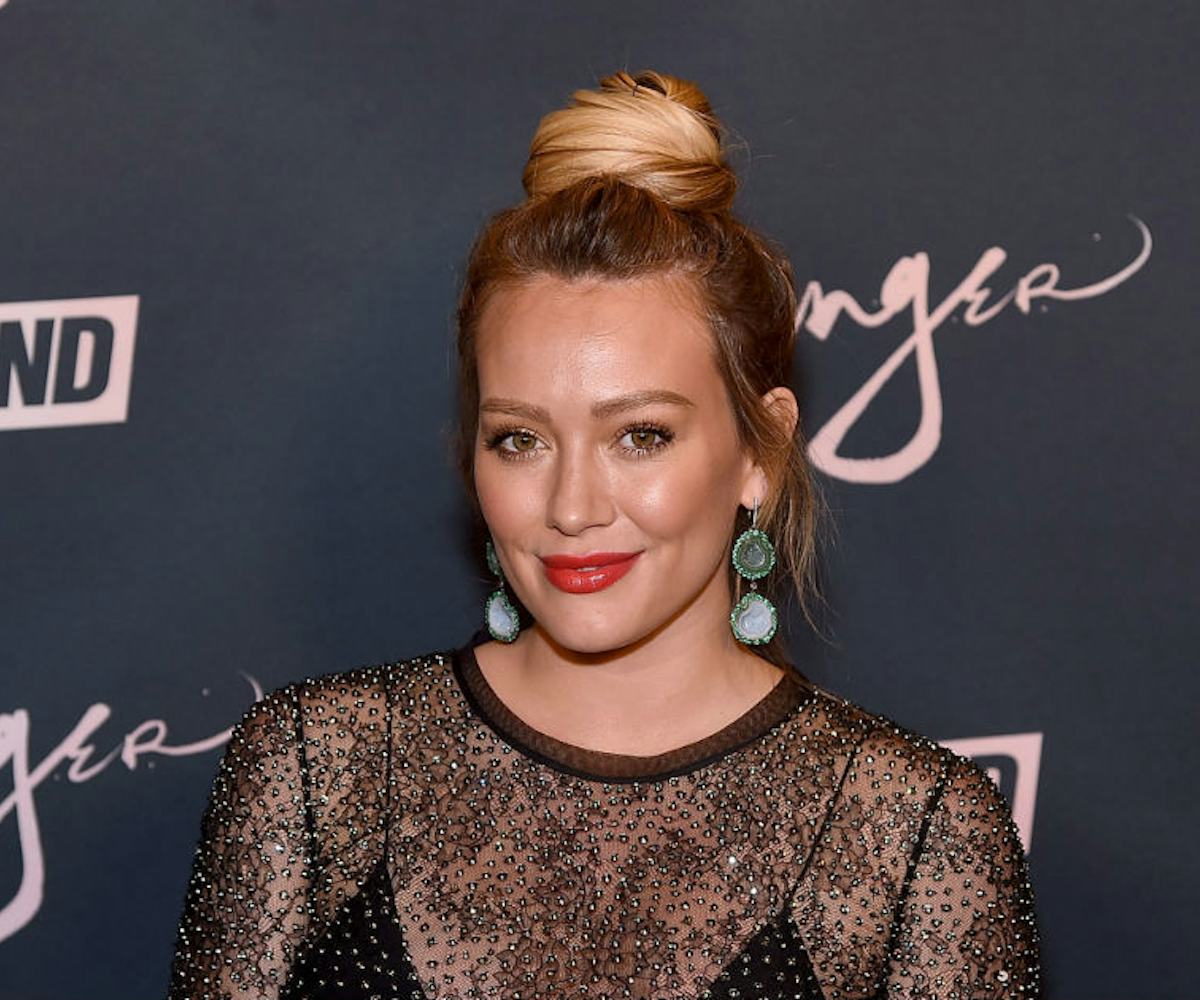 Photo by Jamie McCarthy/Getty Images.
Pregnant Hilary Duff Calls Out Paparazzi For "Hunting" Her Down
Hilary Duff just wants to be pregnant in peace, please. The actress, who is nine months pregnant, posted an Instagram video of a recent interaction she had with the paparazzi.
She explains to her followers that a man, who she addresses way too politely as "sir," has been following her all day—from her son's soccer game to running errands and her sister's house. "I'm nine months pregnant, and I have the flu, and I've asked you once to leave me alone," she tells him in the video. "Can you please stop taking my picture? You're like hunting me down." To which the man rudely replies: "I got no photos," followed up with, "I lost my whole morning." As though that's somehow Duff's fault or problem.
"When people say that's what you get for signing up to be a celebrity it honestly makes me sick," Duff writes on Instagram. "This is every day of every month and it's simply not ok. If a non 'celeb' (I'm sorry to use that word) was dealing with this the law would be involved."
Watch the video and read her full message in the post below.