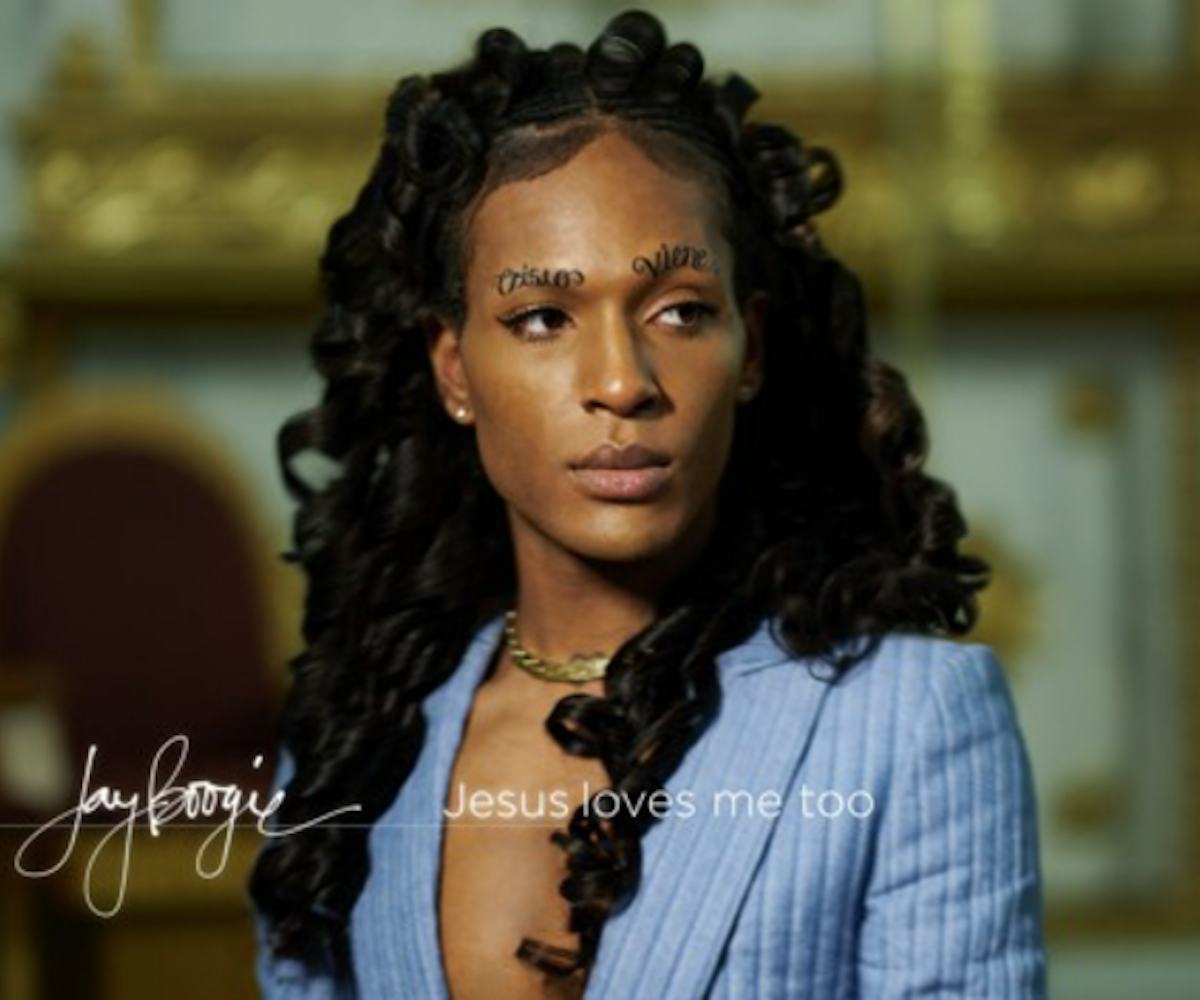 Photo of Jay Boogie via JayBoogala/Facebook.
The Best Hip-hop Of The Summer Was Made By LGBTQ Artists
Here are the artists you might have missed
From Cardi B to Lil Uzi, this summer has had some of the best hip-hop releases in recent memory. And yet, several albums by lesser known names managed to fly under the radar of certain magazines and blogs, despite the obvious quality of the music. Is it surprising that the rappers who get less coverage are queer?
The unique set of problems that LGBTQ artists working in hip-hop face are well documented, and this season, once again, proved how hard it is to create buzz when the entire industry is rigged against you.
It's too easy and not correct to say that hip-hop is any more homophobic than any other genre of music. LGBTQ artists of all genres continue to drop LPs, mixtapes, and EPs of equal or higher quality than the music heard on the radio but have difficulty amassing attention in the same ways as their heterosexual competition.
Similarly, there is a danger in covering LGBTQ artists making rap music with fawning or condescending praise that highlights their bravery and not their bars. The insistence on grouping LGBTQ artists together in roundups and listicles out of the context of what else is going on in the genre at the moment has the unfortunate effect of segregating music along the axis of sexuality.
Nonetheless, some of the best albums of the summer were made by queer artists, and they deserve as much adulation as any other group. Here are five under-the-radar releases you might have missed while you were—understandably—jamming to "Bodak Yellow":
1. Chosen Trade by Dick Van Dick
Chosen Trade is New York artist Dick Van Dick's debut album. Showing off Dick's lyrical wit, provocative wordplay, speed rapping skills, and emotional complexity, this first LP explores the heights and depths of different desires: from boys to drugs and the quest for acceptance. The 10 tracks served on the release are mostly club-ready, but slower standouts like the blip-y "Phonetage" (produced by fellow New York rapper F. Virtue) explore more nuanced feelings.
"I want straight boys singing along to hardcore gay imagery the way we have been signing along to their straight bullshit. I want to empower bottomhood, femmes, and all the faggots out here who can't be masc for masc," said Dick to Out. 
2. Jesus Loves Me Too by Jay Boogie
Jay Boogie slows down the BPM for a series of more contemplative and politically-charged tunes, which tackle the homophobia of religion and culture writ large. Boogie's flow may be more old-school, but the careful, synth-heavy production is very on-trend and occasionally borders on experimentalism.
"I view myself as a contender in any sport or art that I put my heart into," said Boogie to Remezcla, "so people's phobia will never be my demise. Acceptance is not on my agenda. Once I'm accepted, I won't have anything to fight for. I'm raising awareness."
Boogs has been a staple in New York's underground ballroom scene for a while, impressing critics and club kids alike with his careful, clever blend of Spanish and English slang, as seen on "Malandrina."
And on the potential for a mainstream breakout, Boogie seems uninterested: "I don't and I can't say that I ever did [want mainstream success] because I really enjoy the personal touch and being on my feet. I don't like the idea of becoming a fixture that people see, but don't really get to feel. I have too many regular dreams and aspirations that I feel like if I went that route, I would be completely detached and my work would become desensitized," he said to Out after the album's release.
3. HoFi: A Collection of Glam Trap and Hoe Hymns by Chae Buttuh
The avant-garde aesthetic of North Carolina rapper Chae Buttuh perhaps puts the moody, deconstructed party tracks of HoFi closer to witch house than to hip-hop, but the songs would find a good home in the underground nu-club scenes of Brooklyn, New York, or Berlin. Buttuh croons rap-game catchphrases like, "Hey baby, what's up?" over dystopian interpretations of Jersey beats, making the tropes of trap music sound like they're being beamed from a distant star.
"Imagine drowning and someone finally pulls you out the water and gives you CPR… that's the experience... finally coming back to consciousness and realizing you're alive," said the artist when asked to describe their sound.
4. Soft Serve by Dai Burger
Comparisons to Nicki Minaj are inevitable for Dai Burger. With pop-y and upbeat party tracks that celebrate sisterhood and sexuality of all kinds, Soft Serve is Miss Burger's latest batch of bangers. Dai's been steadily dropping tracks for years, impressing critics with her spit-fire personality and incredible sense of style, and her latest collection won't let down longtime fans.
Songs like "Shake N Bake," produced by Dai's longtime collaborator Saint, are sure to capture festival audiences, while "Where My Girls" makes for a perfect, hyper-positive feminist anthem. "Tatted Up" and "Whoa Whoa," meanwhile, slow down the tempo for some smoother, sexier vibes.
Dai Burger has never defined her sexuality, but her raunchy, dominant lyrics tell an important story of pansexual empowerment. On the subject of LGBTQs in rap, she had this to say: "Sex is always going to be a thing, whether you close your eyes, close your ears, it doesn't stop it… So, don't get mad at me for talking about it, it's happening."
5. Church Tapes by KC Ortiz
KC Ortiz followed up her groundbreaking and deeply personal Beach Street mixtape with eight more songs exploring her quest for fame, titled Church Tapes. Ortiz sites Gucci Mane and Lil Kim as her biggest influences, and the similarities between the three are quite distinct: All showcase an imposing stage presence juxtaposed with an assertive, yet laid-back flow.
Ortiz's difficult journey from the Air Force to the stage informs her music, which documents the struggles of trans youth in America. In a recent conversation with Billboard and LCD Soundsystem's Gavin Rayna Russom, KC had this to say: "I wondered, 'If I hadn't transitioned, would my music be where I want it to be?' There aren't any trans hip-hop artists, and I know I've taken on a big giant even trying. I feel like with any big decisions there are always 'what ifs,' but as far as my self-esteem goes, it's way better. I'm finally who I felt I was my whole life."
The songs on Church Tapes tell a tale of perseverance and courage, with distinct roots in the Southern rap sub-genre and production influences ranging from dubstep to synth-wave. "We are the future!" Ortiz proclaims—and she's probably right.