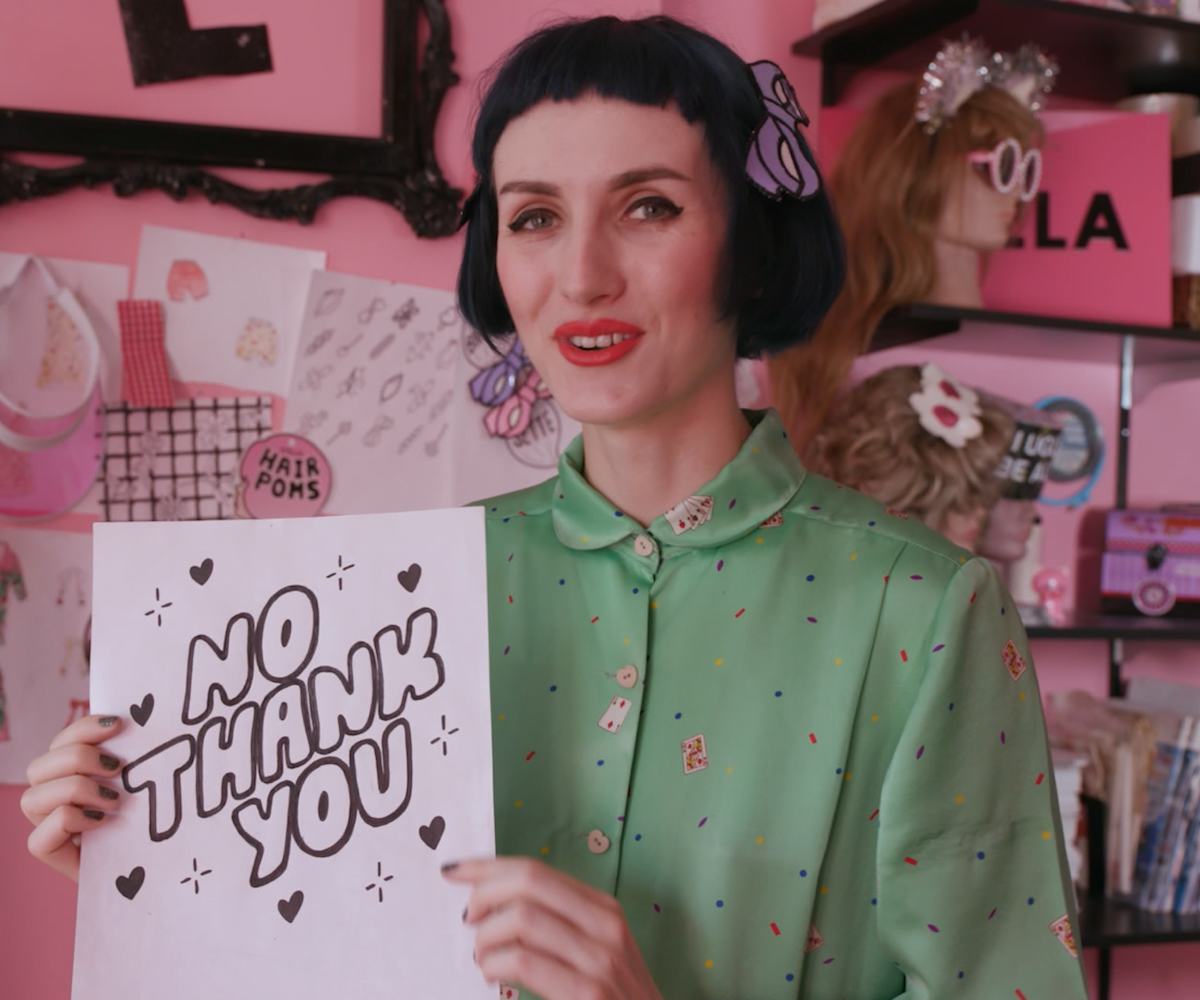 Designer Stella Rose Takes Us On A Tour Of Her Seriously Pink Apartment
Designer Stella Rose was such an early adopter of millennial pink, it was still just known as pink when she took interest in it. Whatever you call it now, the hue is the first thing you notice when you get a glimpse of her abode in Brooklyn, New York—that, and the never-ending trinkets that adorn the walls.
The designer invited us into her home for a tour, during which we learned about her affinity for collecting obscure record singles, as well as her interest in surrounding herself with beautiful things. "I love to be able to come home and know that I have surroundings that I feel comfortable in," she says, making sure to note that her definition of comfortable might make other people uncomfortable. Like, sleeping under a bevy of cakes, or looking at a painting that reads, "I hate myself and I want to die," that hangs on her wall. To each their own!
We also get a look at Rose's in-home studio where she makes all her pieces. "I put so much time in creating things in my life, and I like to keep them around as a reminder… maybe just that I exist," she says. Learn more about Rose in the video below and read up about the backstory of her apartment in our April issue here. You can also pick up her pieces on NYLONshop here.