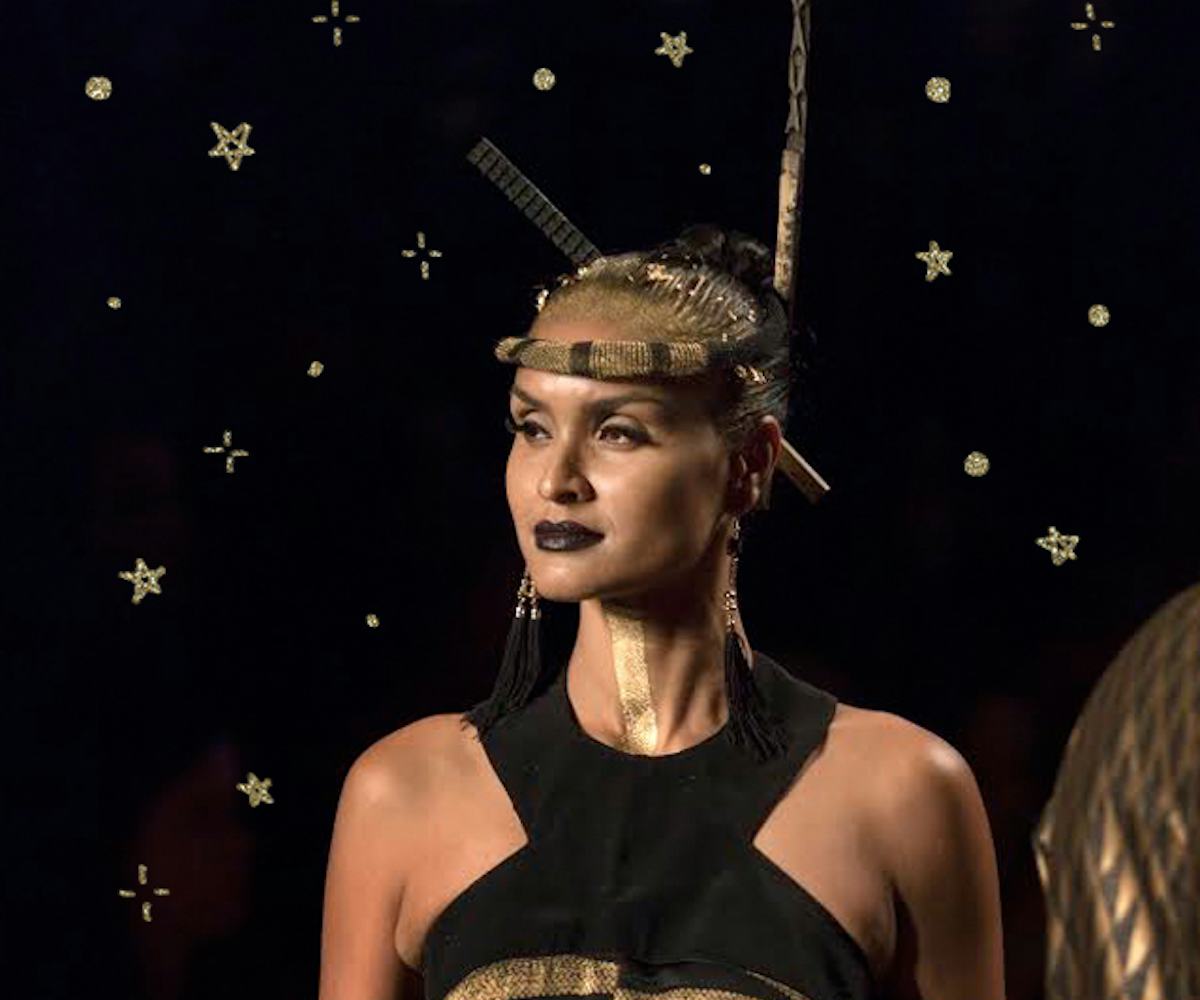 The Most Surprising Beauty Look To Come Out Of Honolulu Fashion Week Is…
Get ready for some gold in unexpected places
While we've already raved about Honolulu Fashion Week's most impressive sartorial standouts, I thought it'd only be fair to showcase our favorite beauty moment from the entire thing as well. As one would assume (because I was in HAWAII), I thought for sure that there were going to be copious amounts of flower crowns, dewy skin, and bronzy shadows seen on the models; kind of like the "no-makeup makeup" you wear to the beach… if you're also one of those people who wears makeup to the beach.
And yet, holy shit, was that black lipstick going down the runway? I was shaken. And it's all thanks to beloved local designer Manaola Hawai'i's vision of modern-day royalty. It turns out that, yes, I too want to live in a world where the royals rock black lipstick. The models also walked down the runway dripping in another one of my favorite colors: gold.
"Kiki pūkai, also known as hāwena, was practiced by royal women in ancient Hawaiʻi who bleached their hair at the hairline as a sign of chiefly status. I used gold hair and body paint to represent that tradition, then embellished it with gold leaf flakes to further evoke luxury and status," says lead hairstylist Arthur Wilson on the inspiration for the gorgeous look. The end beauty result was stunning, landing somewhere between badass and goddess. And let's be real, I'm totally stealing this idea for my New Year's Eve look. Maybe sans the body paint—maybe.