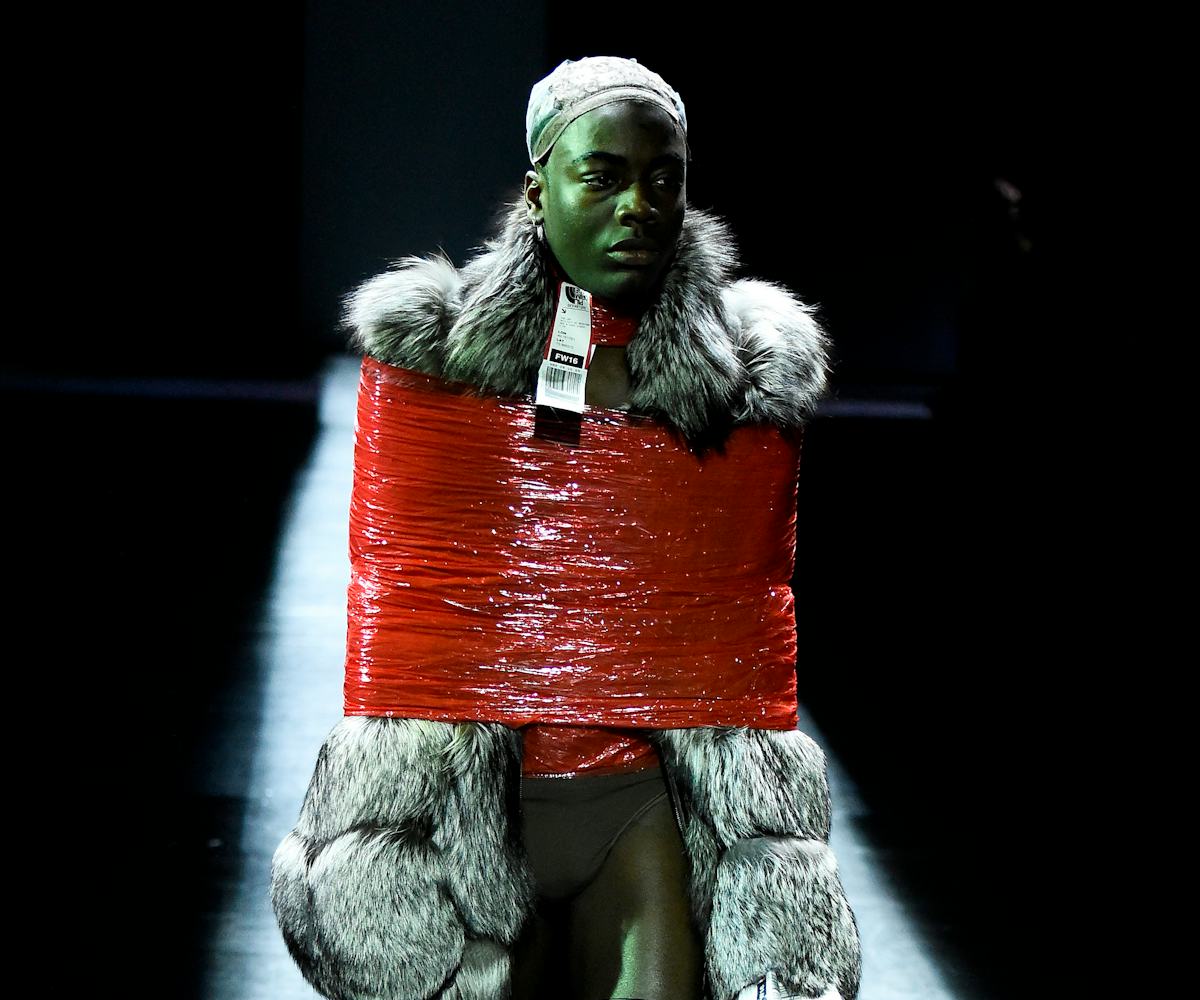 Photo by Frazer Harrison / Getty Images
Hood By Air Is Going On Hiatus
The creators are working on other projects
Since its 2007 inception, Hood By Air has been one of the major forces in the transformation of streetwear into legitimately embraced fashion wear. Donned by every icon of cool from Rihanna to Kanye West, the company, which has always been associated with New York City's ballroom scene, is implicitly attached to the vibrancy and energy of an emerging queer underground. Now, the legendary line seems to be taking a bit of a break, with both creators pursuing other exciting projects.
Hood By Air had always stunned at fashion shows with spectacular displays that in 2014 included a live vogue performance. The company's aesthetic of dark, "banjee," and deconstructed looks had first crystalized in secret party spaces like GHE20 G0THIK and eventually transformed into a CFDA-winning label.
Even more recently, Hood By Air had shown off its more whimsical side with a perplexing (and perhaps unwearable) surrealist take on a cowboy boot, which caught the attention of fashion writers around the world:
"I think people are seeing what we actually want to put out, which is ideas," head designer Shayne Oliver had said to Fashionista back in 2014. "We're really into ideas and also are showing an interest in using the business as art."
Now, it looks like HBA is taking a break; co-founders Shayne Oliver and Leilah Weinraub seem to both be moving on to other projects for a while. Oliver will be focusing on his work with Helmut Lang and Weinraub will be working on developing her film and directorial career with her upcoming project "SHAKEDOWN," which was recently included in the Whitney Biennial. 
It is unclear when, or if, HBA will reform.