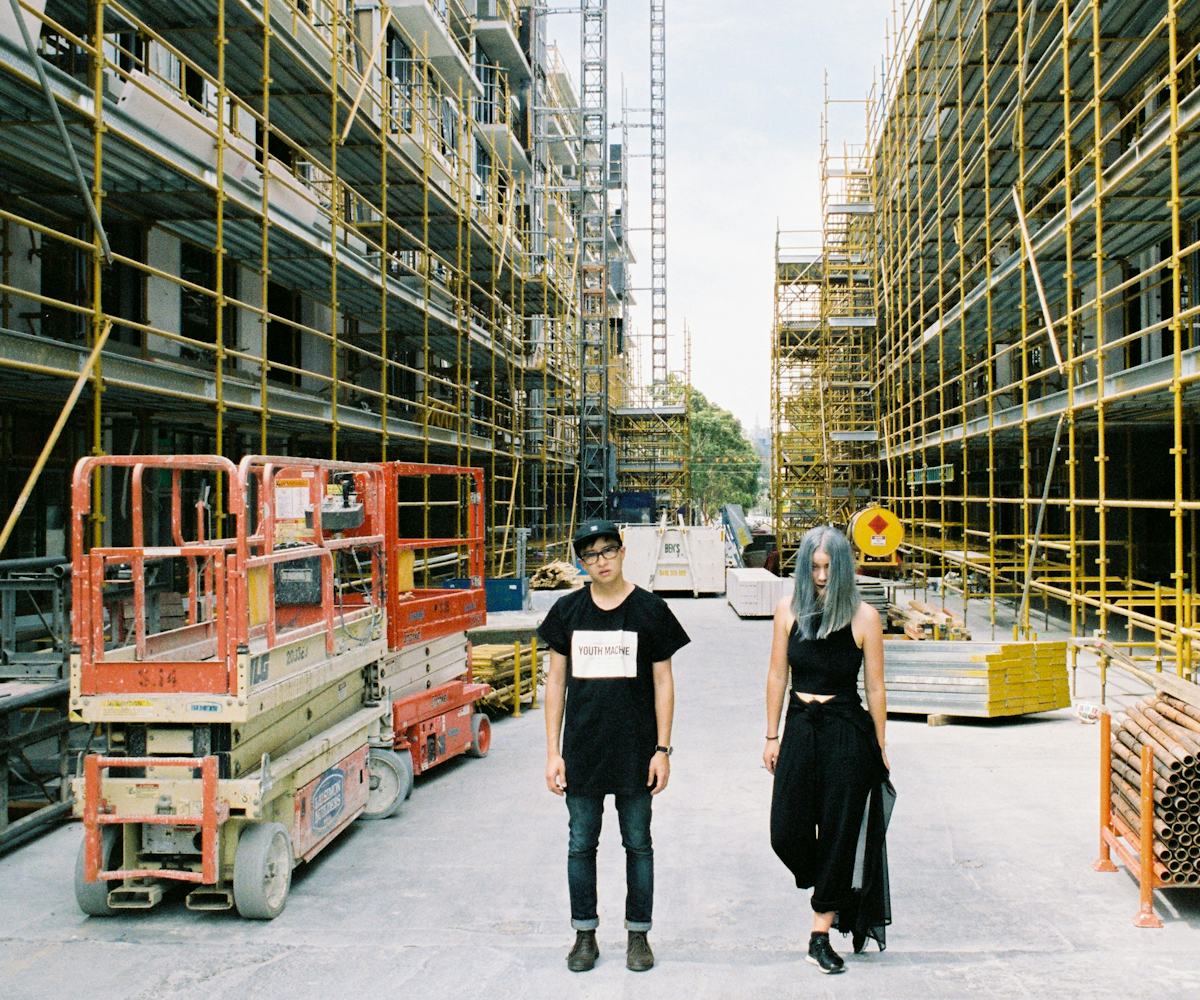 Photographed by Anne Moffat.
Get Into The Groove With Melbourne's Hoodlem
"kintsugi" picks up the pieces of your broken soul
Hoodlem is a Melbourne-based duo that makes jams so sweet that our earbuds go through a mega sugar rush. Today, we're premiering their new single "Kintsugi." In an email, the duo told us that the song is about "the breakdown of a relationship and the attempt to cover up how broken it is all the while explaining yourself with a big '**** you' attitude."
When I searched for the definition of "kintsugi" on Google, I was given the following Wikipedia result: "Kintsugi or Kintsukuroi is the Japanese art of repairing broken pottery with lacquer dusted or mixed with powdered gold, silver, or platinum, a method similar to the maki-e technique." The concept of repairing something broken is very clear on this track, but it's delivered in the most appealing way.
"Kintsugi was written when I returned from living in New York last year and I took it into the studio for us to work on," Hoodlem added. "I was really nervous as to how it would work out, but it is now by far my most favourite studio memory. It just happened so easily. We sampled some strange things. A beer can and a spray bottle ended up hitting the roof of the shed which attributed to the clunky beat we built the song on."
"Kintsugi" will be featured on Hoodlem's debut EP set for release in March. Listen to the single in full, below!