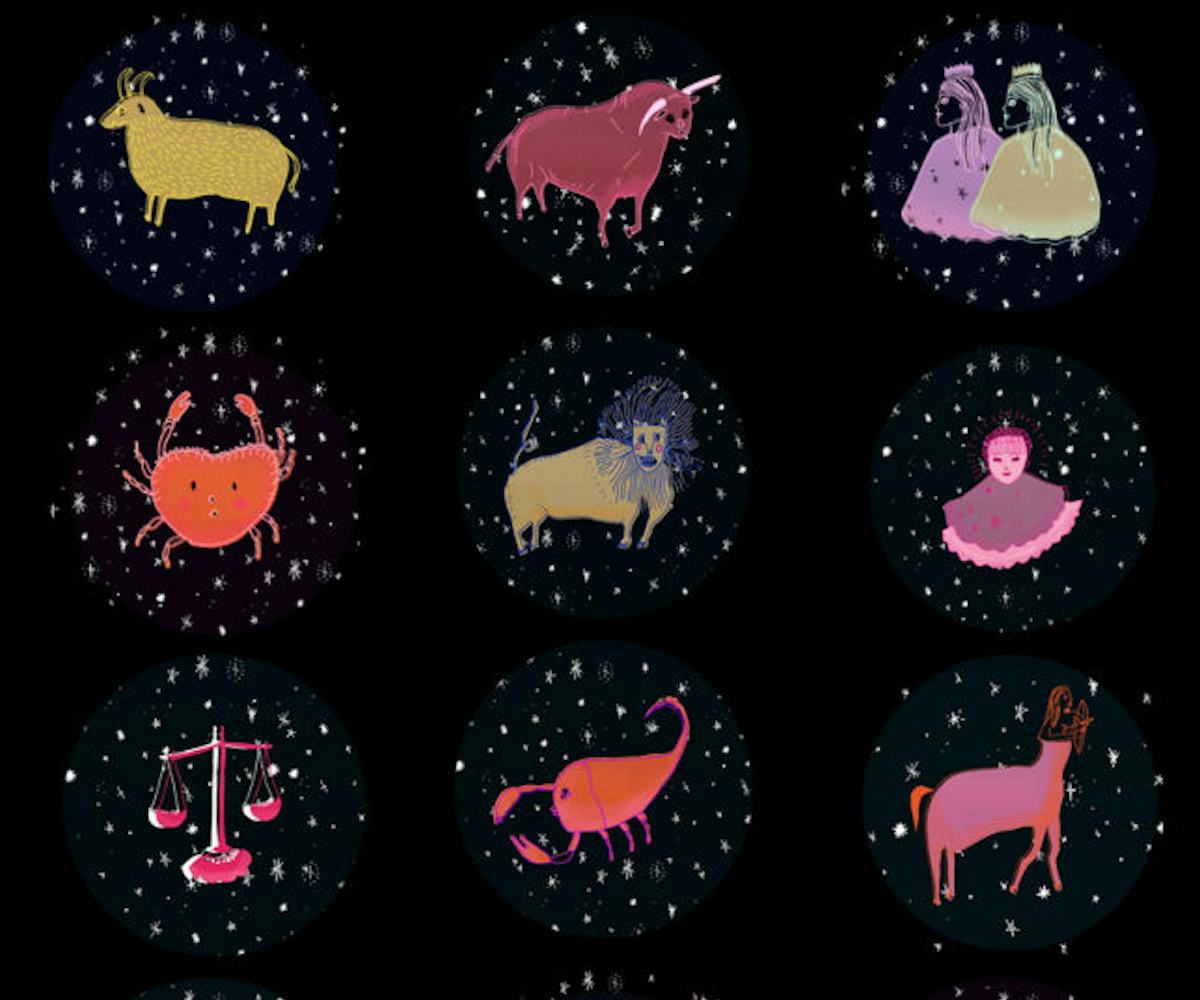 illustrations by liz riccardi
your july horoscopes are here
what do the stars have in store for you?
Summer may be in full swing, but a serious tone sets the pace on July 1 when the Capricorn Full Moon forces all 12 signs to take stock of life goals and long-term ambitions. For some, a light period of back patting is in order, but a sobering look into the future is inevitable for those lagging. Regardless, everyone will be faced with life audits: What can stay (pizza, supportive friends, Spotify, monthly hair colorings), and what needs to go (excessive impulse drugstore-lipstick purchases, ex sex)?
But early July isn't all work-work-work (it is still summer, after all): Sensual Venus and lucky Jupiter entwine in sunny Leo on that same day, brightening the July 4 weekend with a double-dose of romance. Whatever seeds you plant emotionally during this period will be particularly important when the new moon in sensitive Cancer arrives on July 15 giving you a boost in cultivating the fundamentals of your emotional well-being (think: family and personal security).
Venus will endure a brief visit from anal-retentive Virgo on July 18, emphasizing the importance of reading between the lines in matters of the heart. When Venus goes retrograde on the 25th, relationships that no longer serve their purpose will be sent to the glue factory. But if there's still (discernable) light in your relationship's eyes, the retrograde period from July 25 to September 6 will be the intense love rehab you need.
Cancer
Leo
Virgo
Sagittarius
Capricorn
Aquarius
Pisces
Aries
July 1's full moon brings your work life into focus with an award or major recognition you've been grinding toward since January finally landing on your desk. Kick your feet up, Aries, you've earned the period of easy contentment you're about to experience.
Gemini