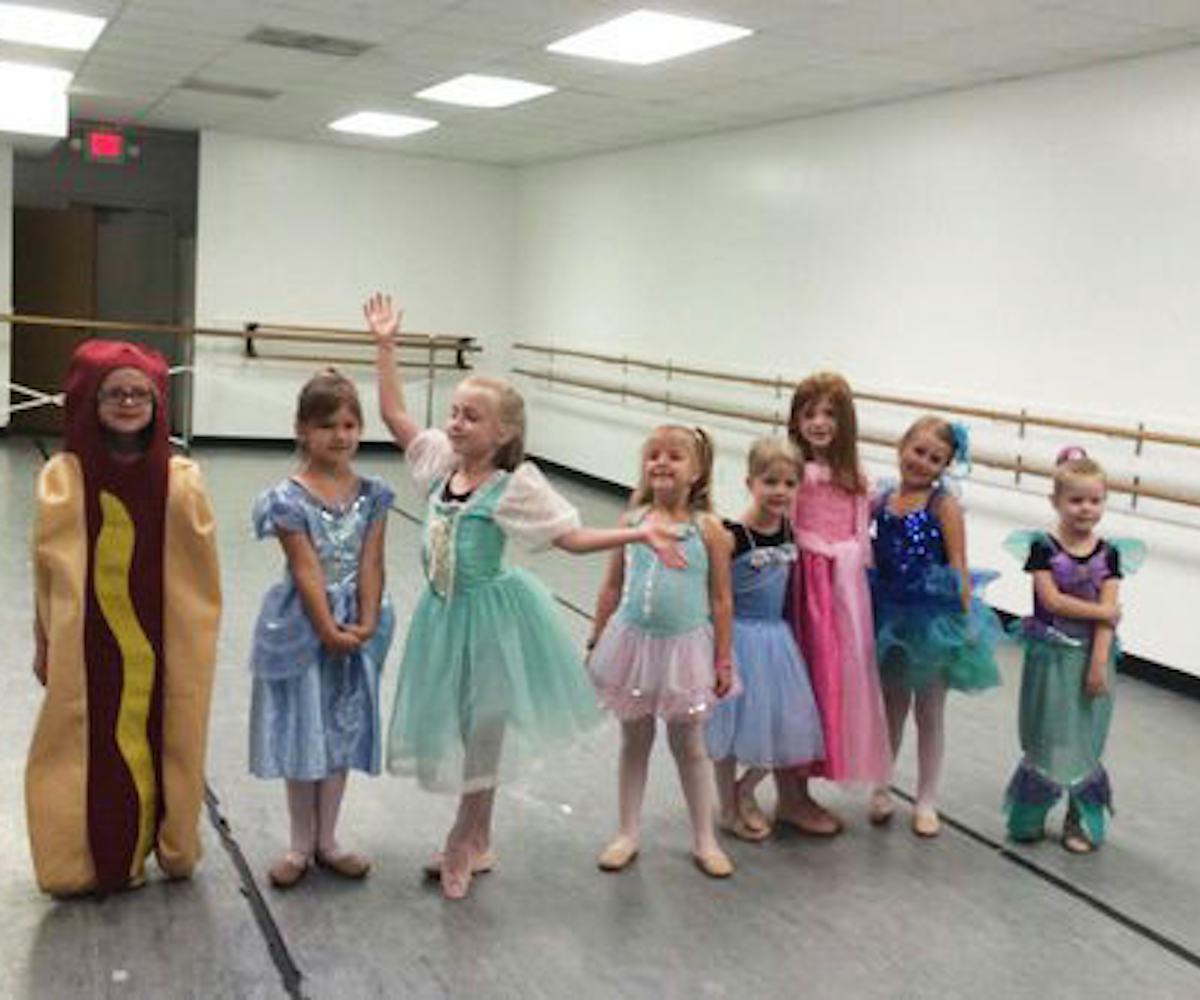 Photo via Twitter
How A Little Girl Dressed As A Hot Dog Broke The Internet
Internet, say hello to your new, hot dog-shaped overlord. Over the weekend, a little girl showed up to her dance class' Princess Day dressed as everybody's favorite tubular encased meat. So, while her friends did their best Elsa and Cinderella impersonations, she chose to go the road less travelled—the road of ballpark snacks. Though the more likely scenario is that our tiny hero is an Adventure Time superfan, as the show has on several occasions featured Hot Dog Princess, ruler of the Hot Dog Kingdom. After photos of the girl surfaced online, they quickly went viral, and before long, #hotdogprincess was trending on Tumblr and Twitter. 
The girl's father eventually took to Twitter to confirm what we already knew: The costume was totally her idea. "No parent is ready to learn that their daughter is trending... #hotdogprincess," wrote Brandon E Turner. "Best part is it was all her idea!" He also shared a few more photos of his daughter totally killing it as Hot Dog Princess. 
And while yes, the photo does make us extra hungry, especially with that yellow mustard streaking down her torso, it's also a triumphant reminder of the power of individuality, and the importance of always being yourself. So, the next time someone asks you to be a princess, be a hot dog instead. 
Check out more photos of Hot Dog Princess below.