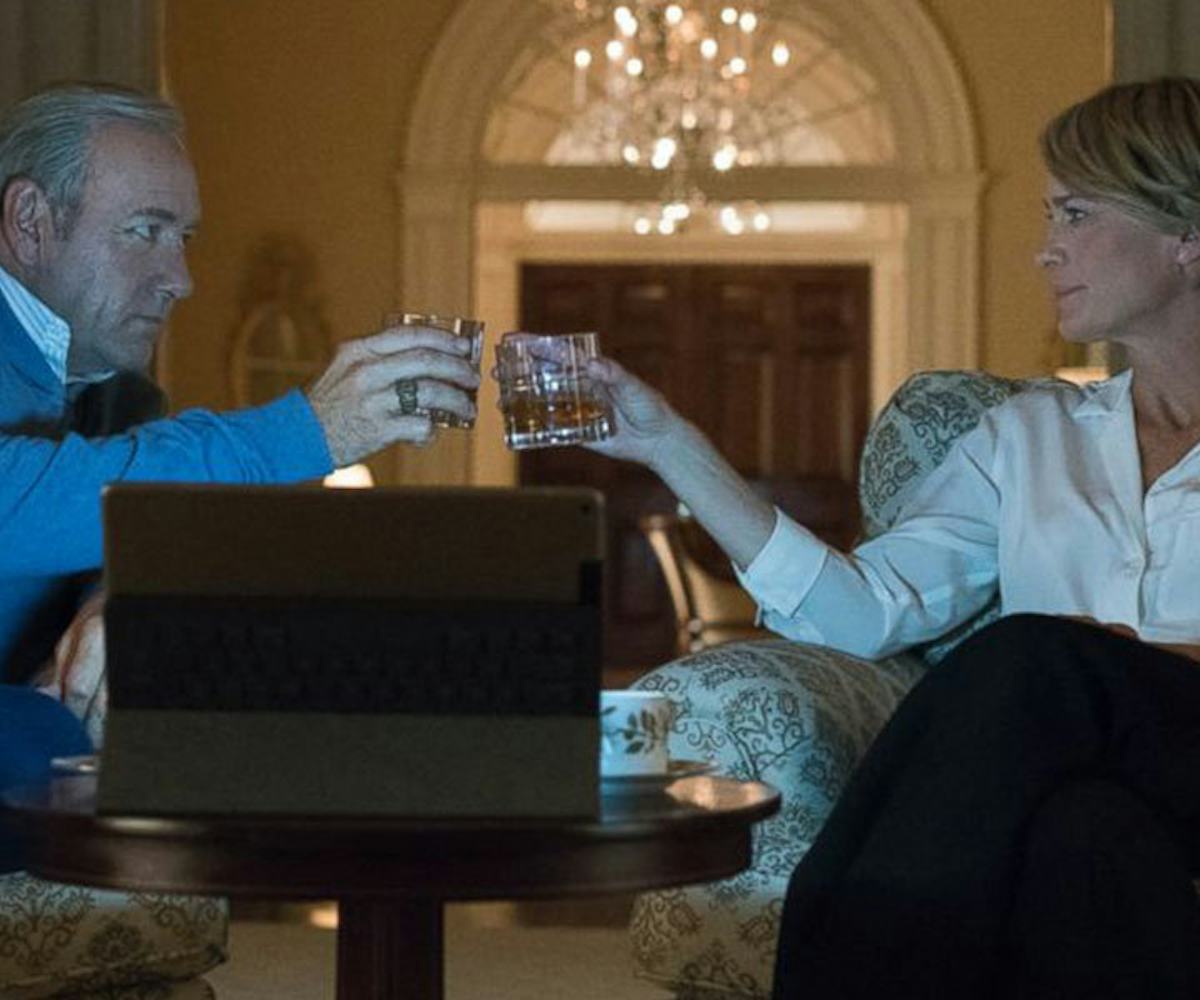 Photo Courtesy of Netflix.
Netflix Is Suspending Production On 'House of Cards'
Reportedly "until further notice"
Update 10/31/17: According to BuzzFeed News, House of Cards fans might not get a sixth season after all. The outlet explains that Netflix is suspending production for the time being, "to give us time to review the current situation and to address any concerns of our cast and crew," according to a statement. 
In what seems like a calculated move, Netflix has decided to end House of Cards after its sixth season. The news was announced today, in wake of other troubling news concerning the series' frontrunner Kevin Spacey.
Yesterday, BuzzFeed News published a story in which Anthony Rapp accused Spacey of making sexual advances toward him when he was 14 and Spacey 26. Late last night, Spacey apologized to Rapp while, at the same time, coming out of as gay—a damaging move that conflates the fictional belief that being gay equates predatory behavior.
House of Cards creator Beau Willimon put out a statement about the incident not long before the cancellation of the show was announced. In it, he stated that Rapp's story is "deeply troubling," and that he "neither witnessed nor was aware of any inappropriate behavior on set or off."
Netflix famously doesn't release its ratings, but it's common knowledge that House of Cards isn't what it used to be. So, this could have been a decision made long before today, but who's to know for sure. Either way, it's a convenient move and, as it stands, the streaming service looks like the good guy. Though, we would've been fine with killing off Spacey's character and letting Robin Wright's take her rightful throne. 
The final season will air in 2018.