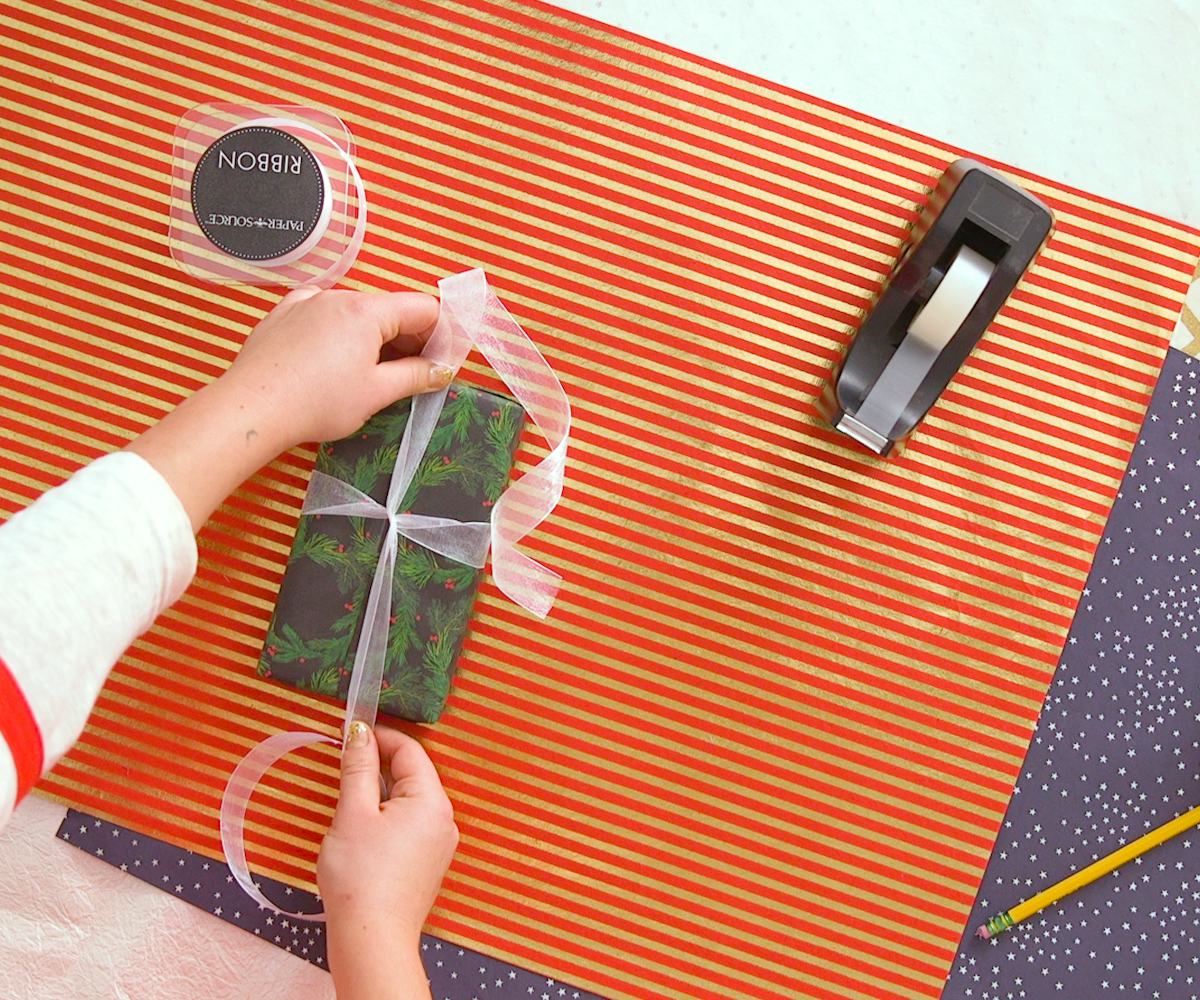 How To Gift Wrap Like A Pro
Learn how to make this season's gifts great
Have you always sucked at wrapping presents? Me too. The pattern goes something like this: Every year, I say to myself, "I'm going to do a good job at this. I want these to be wrapped perfectly!" While I'm reasonably certain my wrapping skills have been at a steady, kindergarten-level plateau since, let's say, 2002*, I lay out the wrapping paper every year thinking, I got this.
I cut, I tape, I fold. I tape again. And what am I left with?
A very nice gift with a not-so-nice coating of crinkled garbage around it—yet another failure. What's worse, I have to wait a full calendar year to give it another shot. But this year—the year of change (mostly not-so-great, sadly)—I spent a day with someone who wraps presents for a living. No joke, she has a full-time gig wrapping gifts every year, right when the jingle bells start jingling. And I discovered something miraculous: It is actually very easy to not suck at wrapping your presents. The key?
Proper length. Proper length. Proper length. And fold your edges before you tape. That's basically it.
Also, before you tie your bow, put the end of the ribbon on the left side under the one on the right side before you tie your bunny ears; otherwise, you end up with a lopsided bow, and no one likes that. Congratulations! In just one minute, you are going to be a gift-wrapping pro.
*I was many years beyond kindergarten at this point. Sad.