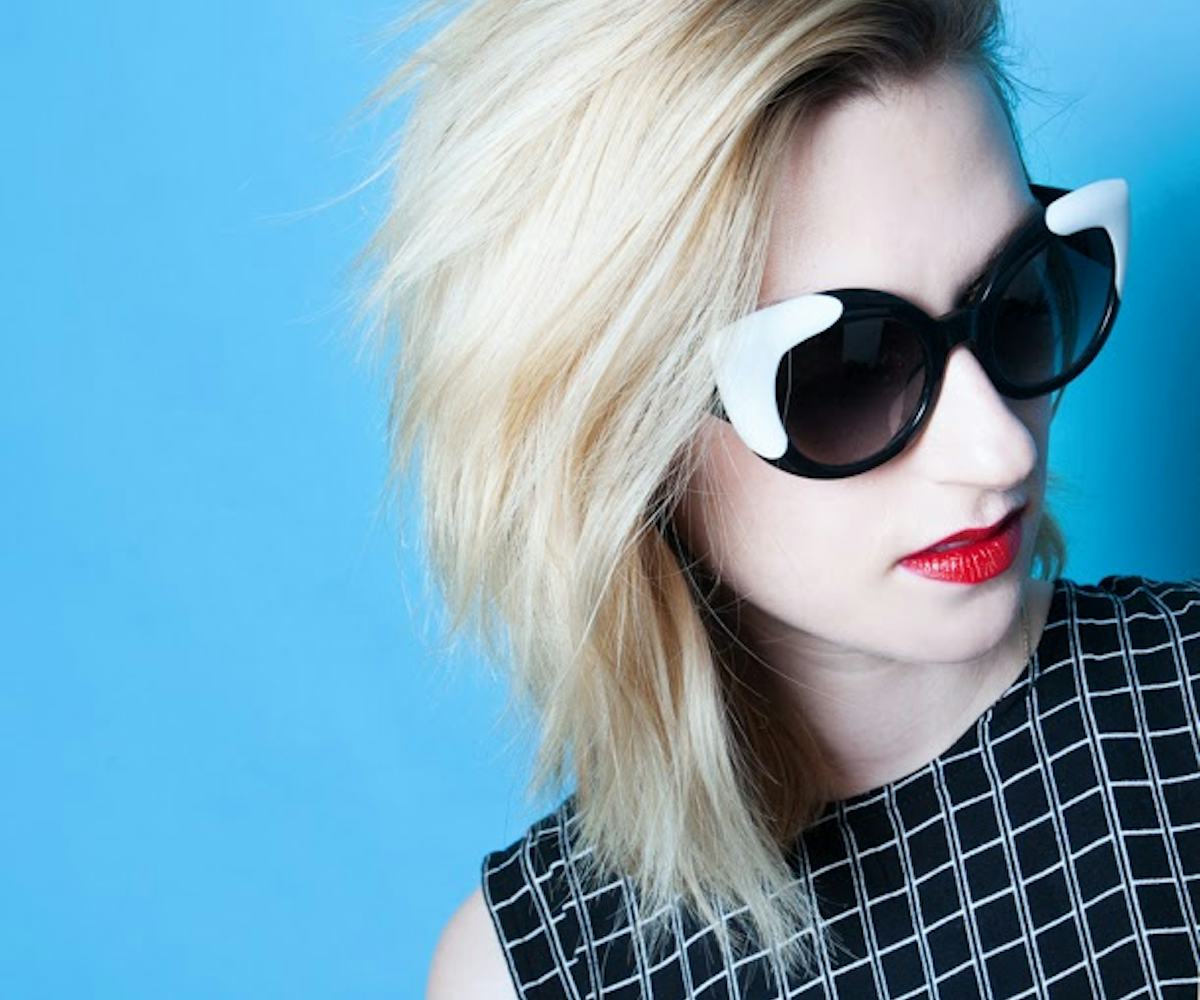 all photos by suzanne darcy
how to shop like a nylon editor
our senior digital editor spills.
In an industry where trends change at lightning pace, having a discerning eye for timeless personal style is more important than ever. Your future self (& your wallet) will thank you for not falling victim to embarrassing fads. (Let's take a moment to remember the aughts' strange fashion trends; thanks Paris and Nicole!)
Here, our senior digital editor spills the tea on which spring pieces she's already stock-piling, her ultimate fashion splurge (read: our dream leather piece), and how NYLON office culture has pushed her to take more fashion risks.  
Shop her looks here!
How would you define your style?
Minimalist tomboy-femme weirdo in a hurry. I like soft, structural items in shades of black and white that I can slouch around in. Uniquely cut pieces really appeal to me, like high-waisted pants and sack dresses. Mostly I try to let my lipstick do the talking, though.
What are your 3 favorite things on the NYLON shop right now?
Obsessed with this
, these perfect anytime
, and this
.
Who is your '90s style icon?
Jane Lane!
What are some key pieces for your spring wardrobe? 
I'm stockpiling sack dresses, wide-legged pants, and crop tops for spring.
What is one item in your closet you can't live without?
My leather jacket from Reformation. It makes everything better.
What your biggest style pet peeve?
Honestly, I hate having to wear things that aren't 100% comfortable. Basically if I can't eat a big lunch in it and still feel great, I don't want it on my body. 
How has working at NYLON affected your style? 
The '90s will never die as long as Nylon has any say in it, and I'm really into that! I've started wearing my combat boots with literally everything. 
dress, motel, $60. vest, made for pearl, $740. sunglasses, crap eyewear, $56. watches, rumbatime, $45.  Shop full look here
watches, rumbatime, $45.
necklace, love + leather, $100. pins, pintrill, $10. 
necklace, love + leather, $100. dress, marialia, $86.  
sunglasses, crap eyewear, $56.