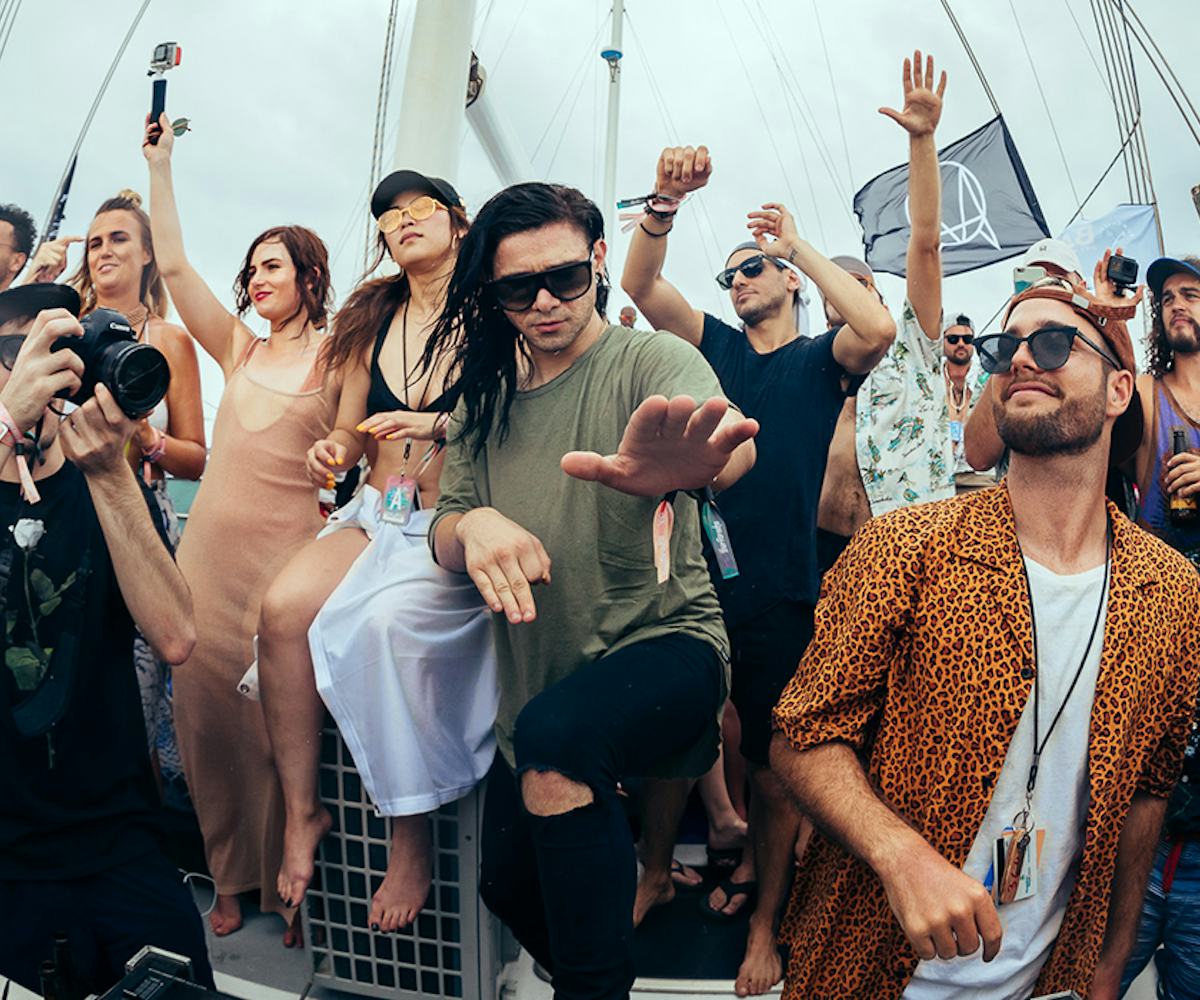 Photo courtesy of Your Paradise
This Is What It Takes To Start Your Own Music Festival
Without, you know, scamming people
It's always festival season. Let's just get that out there: If you want to go to a music festival in the middle of the winter, you can. The past couple of years have seen an obscene insurgence of music gatherings—some big, some small, but all built on the foundation of providing the ticket holders with a once-in-a-lifetime experience. Or, at least, that's the goal. There have been some pretty egregious hiccups that prove not everyone is cut out to hop on the bandwagon. However, with the right team and clear vision, you, too, can create some real magic.
Your Paradise is one of those festivals that really proves this. Now in its fourth year, Your Paradise is more than just a destination festival (it's in Fiji), it's a lifestyle and a testament to the grassroots mentality that's needed to get an idea as grand as Your Paradise off the ground. What started as a "Hey, wouldn't it be cool if we expanded the more local Spring Break parties into something more substantial" has grown into a near-600-person event, complete with a floating bar and a literal party on a sandbar during low tide. "I guess when you get promoters and a guy with a touring background together, trying to pull off something like the Your Paradise event comes a lot easier, because you're sort of in both worlds already," Hadi J, one of the festival's founders, tells me. That is, indeed, the secret to a successful festival in the first place.
What the Your Paradise's founders have done right is not believe that they can do everything themselves. Hadi and Dan Chapman, the project manager, explain how working with Fiji travel experts, hotel managers, and other local experts keep their ideas in check. (Shout out to its other partners, Daniel Farley, Steve Pillemer, Dominic Furber, and Ignacio Garcia!) The inaugural year was the result of six-to-12 months of research, planning, and partnership building. They asked themselves why people travel to their destination, how they can enhance that destination with some unique experiences, and how will they foster a community that's both down for whatever and supportive of one another. Those are the questions any aspiring festival creator must ask. One does not outweigh the other. Location, experiential, community. If you have all three, you have the makings of a truly memorable escape.
That's the point of festivals anyway, right? To escape and maybe find a little more of yourself? As creators, Hadi says their role is to "set the foundation, set the rules, but the attendees get to choose their own pathway." The same can be said for the musicians they ask to play, which should cater to everyone. "We're at a point in the global music industry where, unfortunately, if events don't have big names, it passes by the patron's eyes," Hadi says. "They don't spend more than a couple seconds looking at a flyer or video. You need those big names to try and get that attention." From there, it's a matter of booking artists who fit the vibe of the festival's experience while still being as diverse as possible. "The aim for us is to create a balance," Hadi says not just of the types of music but the gender representation of the lineup, as well. He adds, "We sell the experience to the artists just as much as we sell it to the ticket holders."
In the end, it's about creating a seamless experience—one where the actual production goes as unnoticed as possible because it operates so smoothly. Once you've nailed down your production partners, gained their trust, and used their respective talents to their fullest extent, everything else falls into place. Chapman shares his story of how every attendee last year personally thanked him as they left for home, something he considers to be the marking of a truly successful event. "We're influencing relationships on all levels and from all areas," Hadi adds, "that's one thing that this event actually creates." 
It ain't easy, but it's possible. The first step is acting on your big idea, the rest, with the right team, will fall into place. Maybe we'll be seeing you at your very own festival in the near future. Turn up? Turn up.