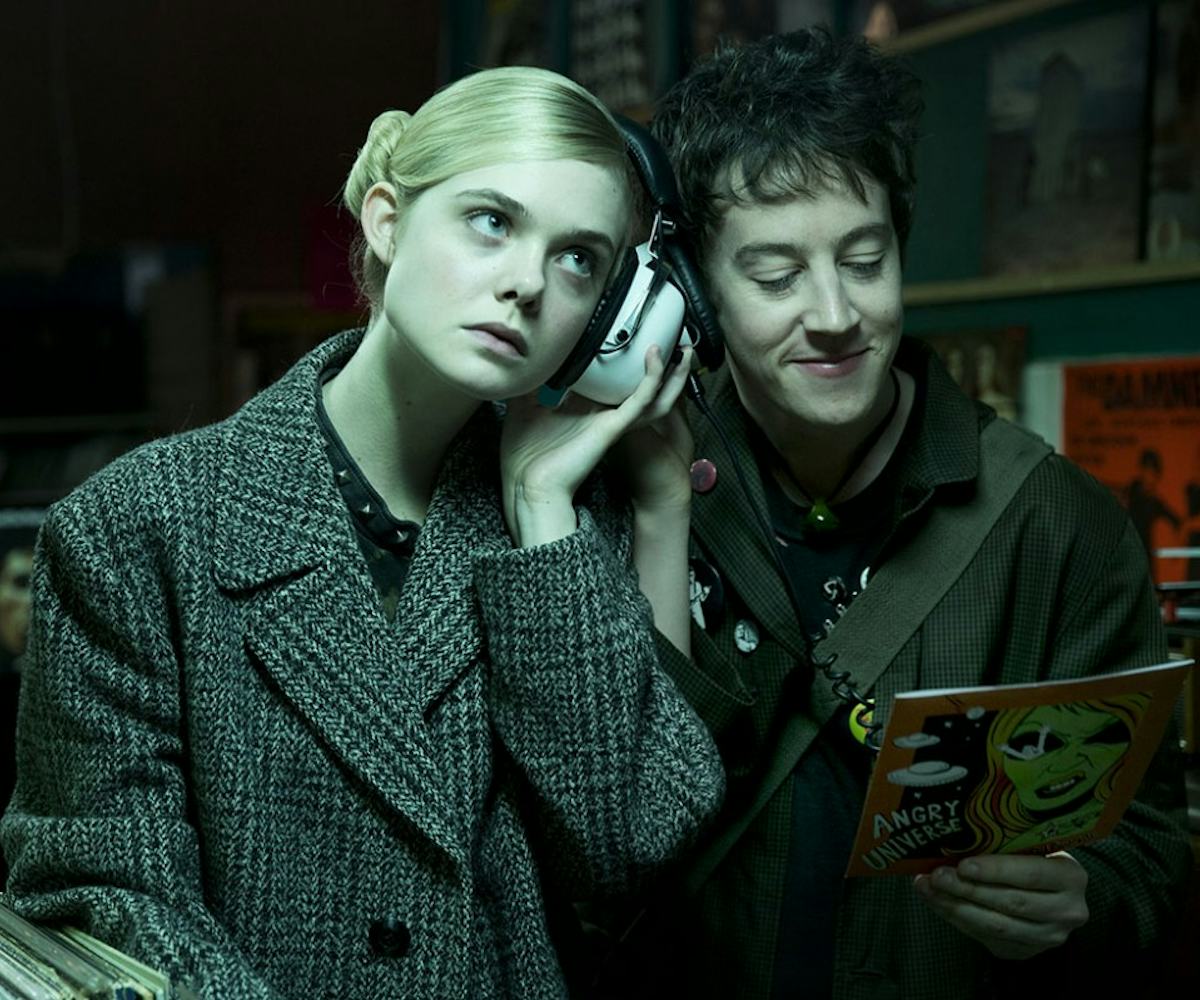 Watch Elle Fanning And Nicole Kidman Transform Into Partying Punk Aliens
Teasers for 'How To Talk To Girls At Parties' have finally landed
Anything with Elle Fanning on the bill is worth watching to us. So, it goes without saying, that we are more than ready to see her shine in How to Talk to Girls at Parties. The John Cameron Mitchell-directed sci-fi rom-com is an adaptation of Neil Gaiman's original short story that follows a pair of aliens who get lost in the galaxy and stumble upon a bunch of Sex Pistols-obsessed teens from London.
As you'll see in the batch of newly released clips, Nicole Kidman and Elle Fanning co-star as the two extraterrestrials, while Alex Sharp plays one of the British punks who ultimately falls for the girl that is quite literally otherworldly. For a couple of weirdos, these aliens sure are adorable whether they're eating apples fresh off the branch, looking for the right words to describe genitalia, or wreaking havoc in a mosh pit. 
Whether you like it or not, the resurgence of punk is happening in full force right now, so pull up a chair, grab your darkest tube of black eyeliner, and break out those graphic band tees. Maybe 2017 is not so different from 1970 after all?
How to Talk to Girls at Parties is slated for a grand premiere at Cannes Film Festival on May 21 along with The Beguiled, another highly-anticipated film starring two of our leading ladies. Watch the teasers in the Instagram posts, below.