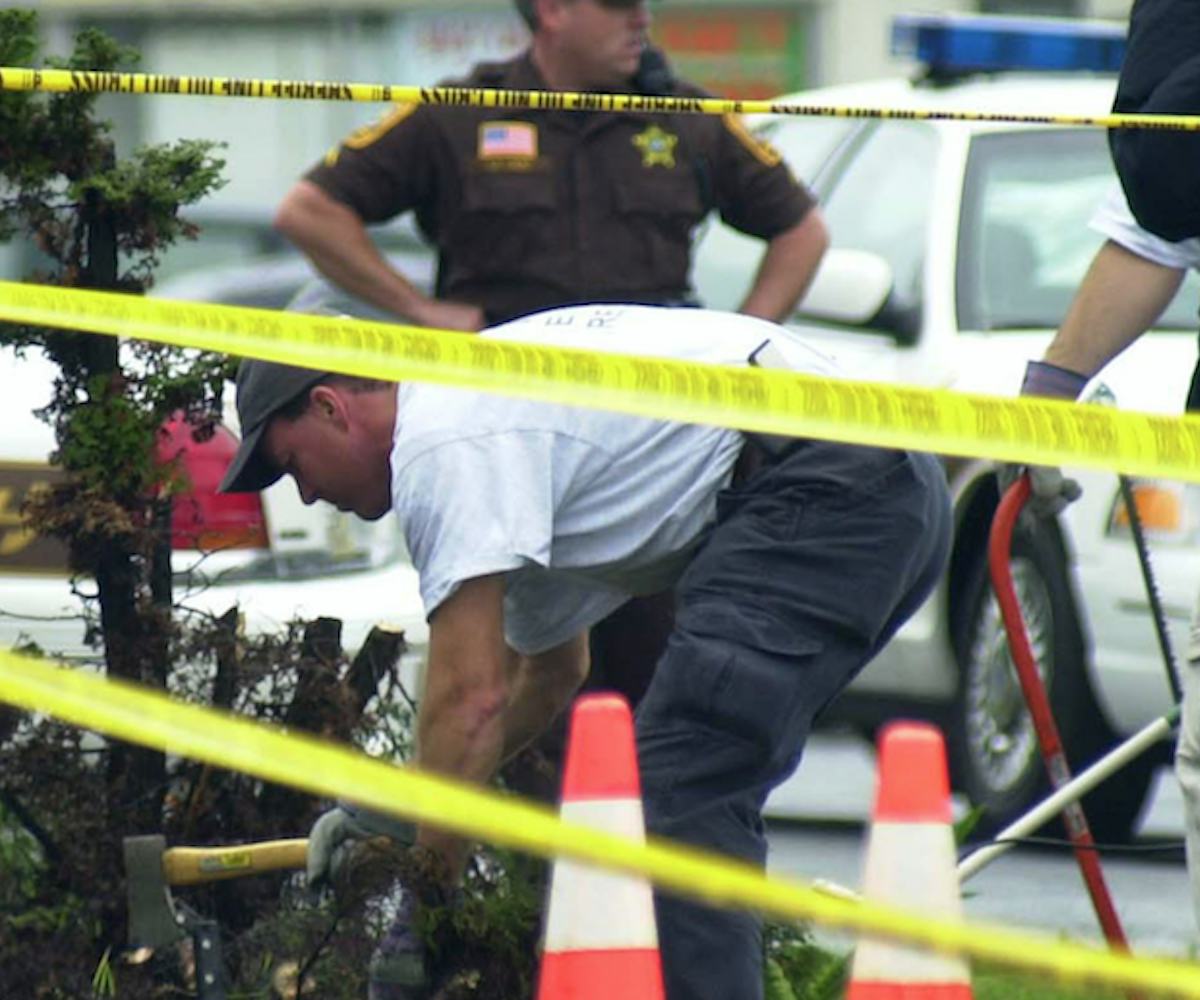 photo by Stefan Zaklin / getty images
Hulu Is Making A True Crime Series Based Off This Wild 'BuzzFeed' Story
About a daughter conspiring to murder her mother
The viral case of Dee Dee Blancharde's murder will be documented in a new anthology series for Hulu. Deadline reports that the streaming service gave a series order to The Act, an upcoming character-based seasonal true-crime anthology series from writers Nick Antosca, who created the Syfy horror series Channel Zero, and journalist Michelle Dean. 
The first season of the series will focus on Dean's 2016 BuzzFeed story, "Dee Dee Wanted Her Daughter To Be Sick, Gypsy Wanted Her Mom To Be Murdered," about Blancharde's death at the hands of her daughter, Gypsy Rose Blancharde, and her boyfriend, Nicholas Godejohn. The case was also the subject of Erin Lee Carr's 2017 HBO documentary, Mommy Dead and Dearest.
Dean's story chronicled the relationship between Gypsy and Dee Dee. Dee Dee was known as a patient, single mother who sacrificed her life to take care of her sick daughter, Gypsy. According to Dee Dee, Gypsy suffered from a number of illnesses, including chromosomal defects, muscular dystrophy, epilepsy, severe asthma, sleep apnea, and more. These were conditions, Dee Dee said, that Gypsy had dealt with since she was a baby. Turns out, none of Dee Dee's story was true—Gypsy was never sick. Her mother had faked the entire thing. And in order to escape the her toxic relationship with her mom, Gypsy and her boyfriend Godejohn conspired to murder her. 
There's no word on when the series will be out. But in the meantime, you can read Dean's BuzzFeed story in full, here.