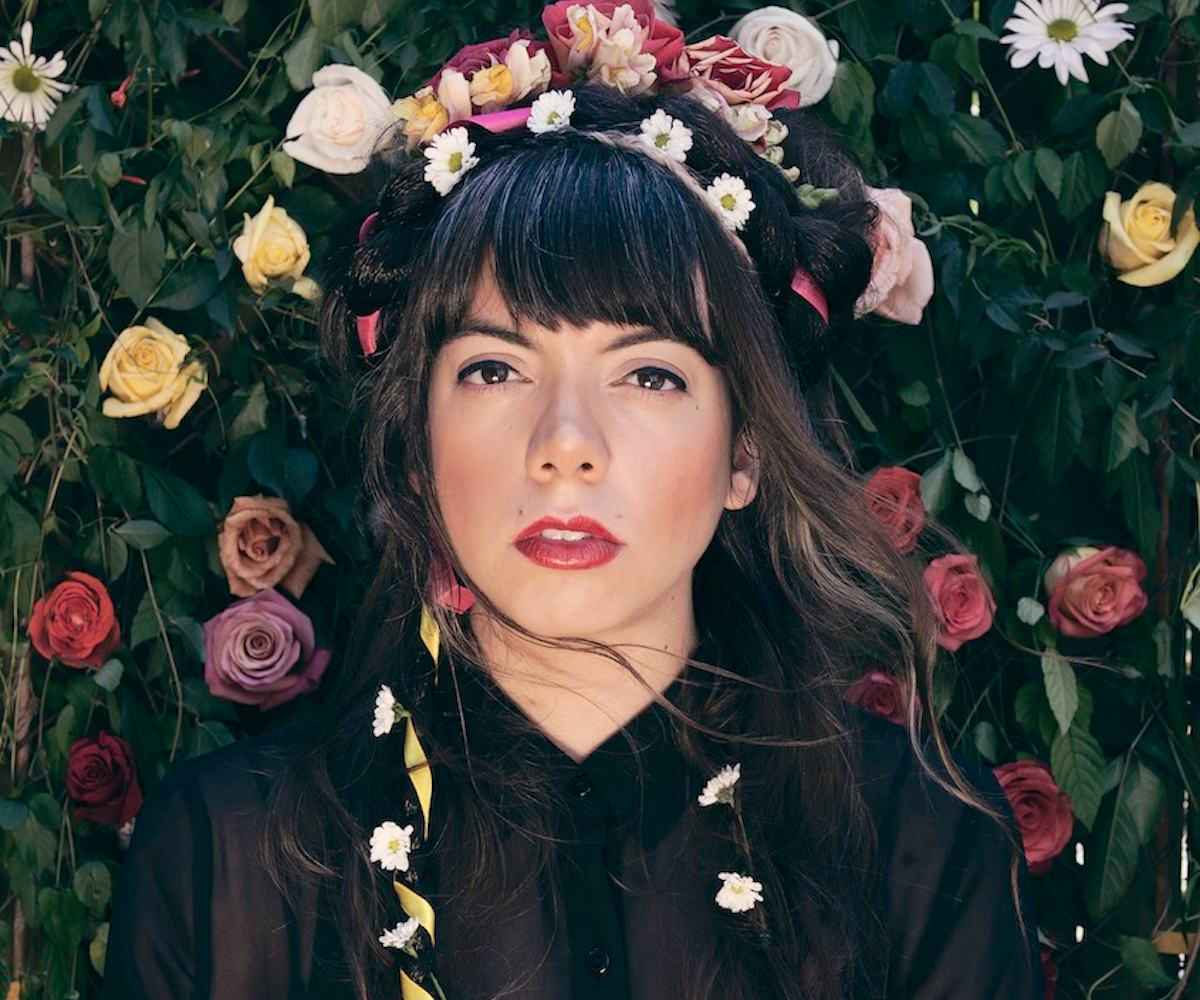 photo by sarrah danziger
mixtape: hurray for the riff raff
stream the band's favorite songs here!
A good album cover enhances the experience and understanding of a record. Such is the case for New Orleans-based folk band Hurray for the Riff Raff's latest release,
Small Town Heroes
, which features artwork that reflects frontwoman Alynda Lee Segarra's rich personal history hopping train cars cross-country from her Bronx home. In our February issue, Segarra shares a playlist inspired by this cover imagery, and now you can enjoy her picks right here.
Hurray for the Riff Raff's Mixtape:
"Try a Little Tenderness" by Otis Redding
For the hand, I wanted a song that represents humanity, working together, and just being kind to each other.
"Pastures of Plenty" by Woody Guthrie 
This song is for the hobo nickel. It's about the migration of itinerants from the Midwest out to California and all of their struggles. Woody Guthrie is a big inspiration to me—he's such a voice of the people. 
"These Days" by Jackson Browne 
On his tarot card, the fool is walking off a cliff without worry. The song is also about someone who thinks, "I'm not sure what's going on in my life right now, but I have faith that everything will be fine."
"Blues in Heaven" by Sam Doores 
The arrows represent shooting your dreams out into the heavens, and this song is all about connecting with the spirits of people who've passed on.
"I Was Young When I Left Home" by Bob Dylan 
This one is for the Get Out Fast hobo symbol, a train-riding warning graffito. I heard this while traveling in California after leaving home and it just struck me as my song at that point in my life—it summed up the confusion I was feeling.
"Canto a Borinquen" by Hector Lavoe 
This song is for the Puerto Rican flag. It represents the Nuyorican cultural movement of the ''60s and '70s, of which my dad was part. He used to play the Latin jazz clubs on the Lower East Side. 
"Imagine" by John Lennon 
In the tarot, the sun stands for enlightenment, positivity, and hope for the future. What better song to represent those things than this one by my hero?
"Waltz Across Texas" by Ernest Tubb 
The yellow rose is an image used a lot in early country music. Ernest Tubb is the epitome of that classic country sound that has been such an influence on me.
"Here Comes the Night" by Them 
This is for the tequila bottle. It just represents youth to me. You want to hear this song playing on a jukebox at a bar while having a good time with your friends.
Buy the album and hear more Hurray for the Riff Raff online.