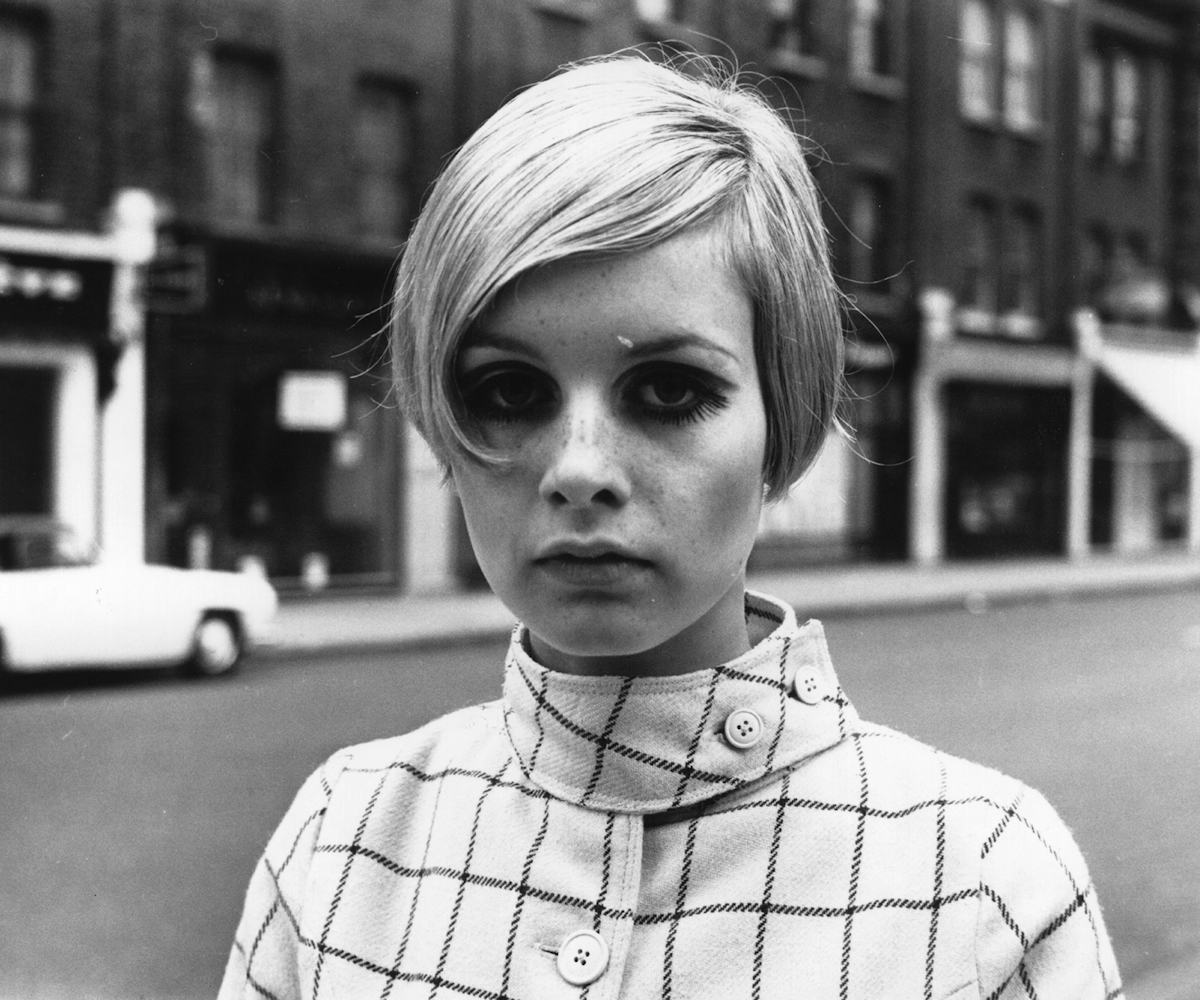 Photo by Meager / Getty Images
15 Pics That Prove Twiggy Is Still As Relevant As Ever
When we think of the mid-60s London Youthquake movement, far and few faces come to mind more than the legendary Leslie Hornby, better known as Twiggy.
Recognized by her giant eyes—accentuated with big, thick lashes—boyish haircut, and a thin, twig-like frame, Twiggy was the model of the mod moment, covering Vogue and Elle amongst every other major glossy mag of her time. She later moved on to acting, appearing on both television and in film, even serving as a judge on America's Next Top Model later on. Her fresh-faced, youthful look and forward fashion sense are still relevant today, almost 50 years later. Of course, that should be expected of someone who inspired her very own Barbie doll and a line of dresses.
Today, Twiggy turns 67. In honor of her birthday, we rounded up 15 photos that prove her fashion and beauty looks are iconic, even in 2016.
Click through the gallery below to see for yourself.
While this photo may be from 1966, this is exactly what you'll see every New Yorker wearing this winter.
That fringe! Twiggy ditched her cropped hair for a long wig for this shoot in 1966, ultimately proving how versatile her look can be.
This look is something any chic street style star would be seen in today.
Remember when American Apparel put out those plastic skirts a few years ago? Twiggy rocked one first.
Those eyes, though.
We all wish we were jetting off somewhere in a private plane—and that we were doing it in these shoes.
Fact: Twiggy designed her own clothing line called Twiggy Dresses back in 1967.
Twiggy proving that ladies can and should wear suits way back in 1967. 
While she may be British, Twiggy emulates cool French girl style in 1967 wearing a beret and a bold red lip.
At her 1967 American welcoming party in Los Angeles, Twiggy chose to wear a colorful skirt and dark, long sleeve top, despite Sonny and Cher's choice of matching bright yellow.
Because when you're a supermodel named Twiggy, you should definitely have a twinning moment with your model look-alike friend.
Twiggy matches her boots to her top and owns it while strolling through London in 1967 with her then-manager-boyfriend Justin de Villeneuve.
By 1968, Twiggy grew out her mod haircut and adapted to more bohemian fashions.
She wore matching everything in 1971, and we fully support this.
She looks like an actual goddess at her book signing in 1978.