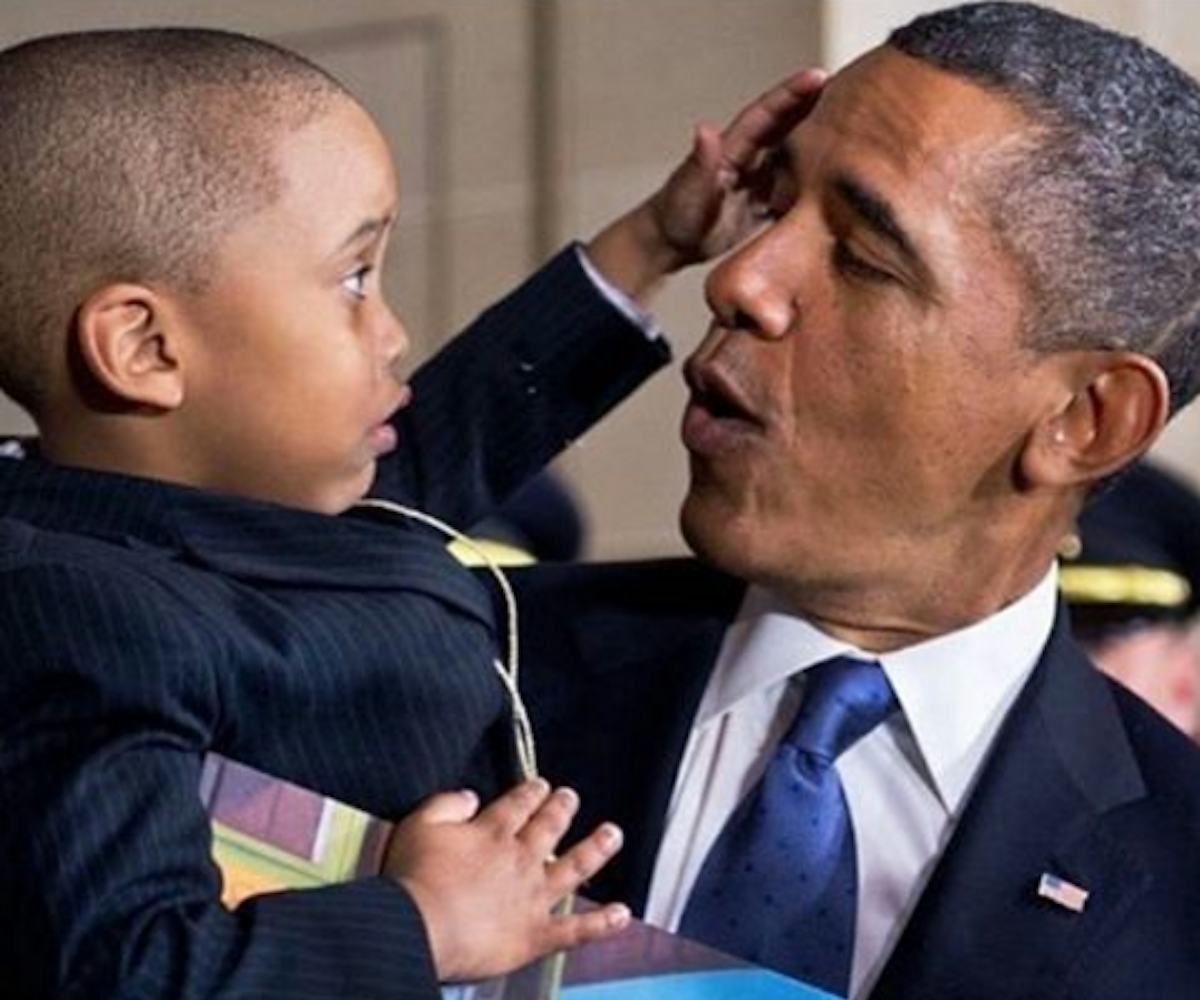 Photo by okayplayer / Instagram
If You're Not Following #ObamaAndKids, Your Life Is Incomplete
It all started last Friday, when President Obama attended the White House's Black History Month celebration. As he entered the event, he noticed a little boy in a suit and tie, his head barely reaching above the rope he stood behind. Obama stopped to talk to three-year-old Clark Reynolds, and straightened Reynolds' tie as he spoke. Before Obama walked away, White House photographer Pete Souza captured the touching moment below, where you can see Reynolds staring up at Obama in awe.  
Activist Michael Skolnik saw Souza's image and tweeted about it, writing, "We'll never truly be able to measure the impact that President Barack Obama has had on our children." He then asked others to share their favorite pictures of Obama with kids using the hashtag #ObamaAndKids. The results are magical.
There are now hundreds of heart-melting photos of Obama being cute with kids on Twitter and Instagram. Below are some of our favorites.