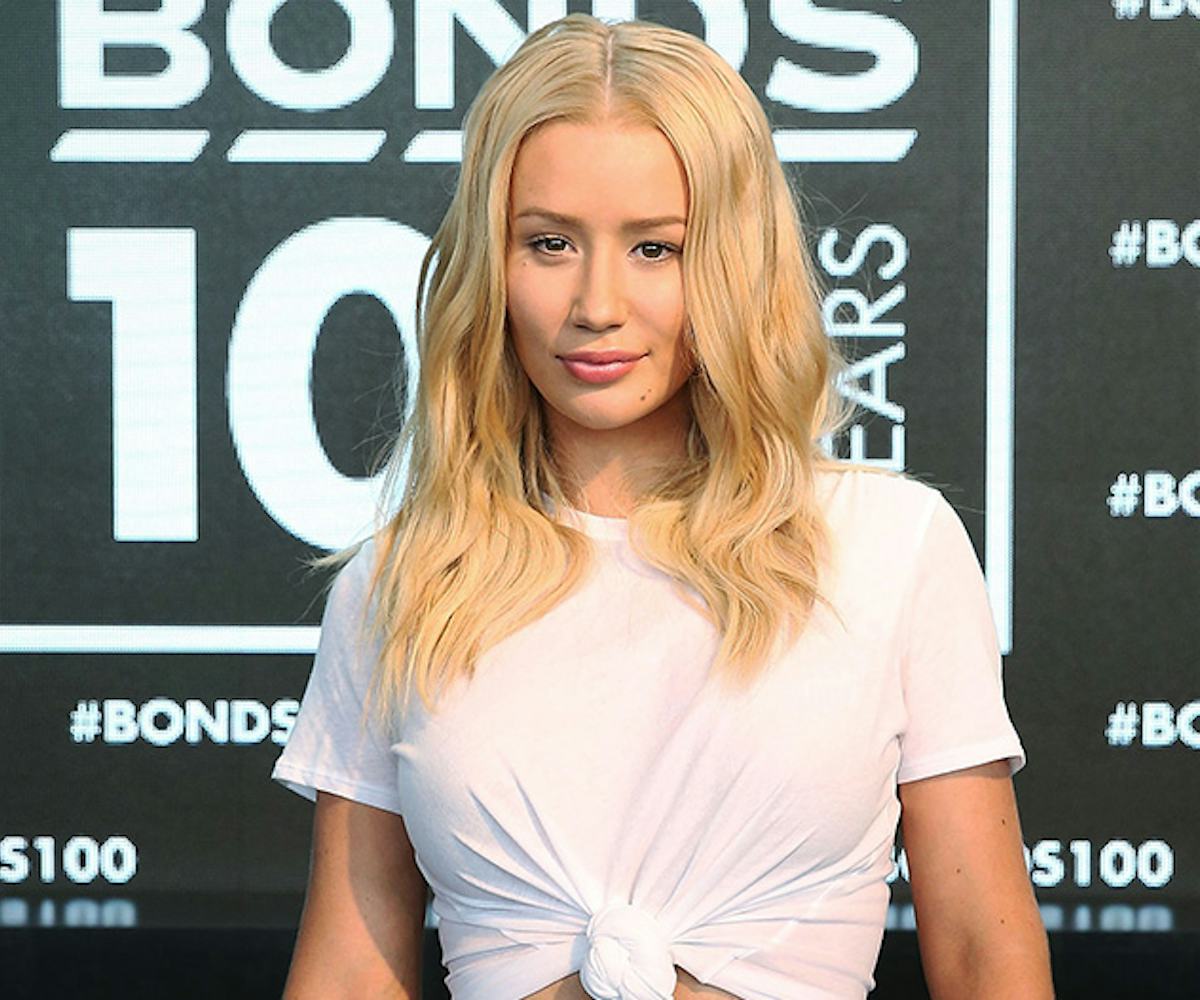 Photo: Brendon Thorne/Getty Images.
Iggy Azalea Returns To Twitter To Kind Of Respond To Erykah Badu's Diss
these are her last tweets of 2015.
"[sic] Hi guys i know its been a while," Iggy Azalea tweeted yesterday, December 1, 2015. It was her first Tweet since November 1, 2015 and the recording artist wasted no time in updating her nearly six million fans on what's been going on. She began with what appears to be a response to Erykah Badu's diss from this past weekend's Soul Train Awards.
"We are days from 2016, but I came online today and saw it's still cool to try and discredit my 2014 accomplishments," she said. Azalea followed a "lol" and expletive up with a different tweet, saying the unspecified discredit "seems exhausting" and a little insight to her personal life. (She's "been enjoying the holiday season" and hopes we are, too!)
The aforementioned, unspecified discredit Azalea tweets of is most likely a response to Erykah Badu's joke at the Soul Train Awards. Badu pretended to take a phone call from Azalea and said she couldn't come to the show because what Azalea does is "definitely not rap." We're not going to defend Azalea's artistry, but belittling another woman in the name of humor is a low blow. Azalea kind of owned up to her confusing, musical past in her Twitter-spree, saying she doesn't "really know what [she's] doing with [her] music release." The album is, apparently, almost done, and she says she's ready but is "also trying to restructure some things to work smoother and better for [her]."
Azalea signed off from Twitter, vowing to update her followers with things that may come up, but if not, they'll see her next year.