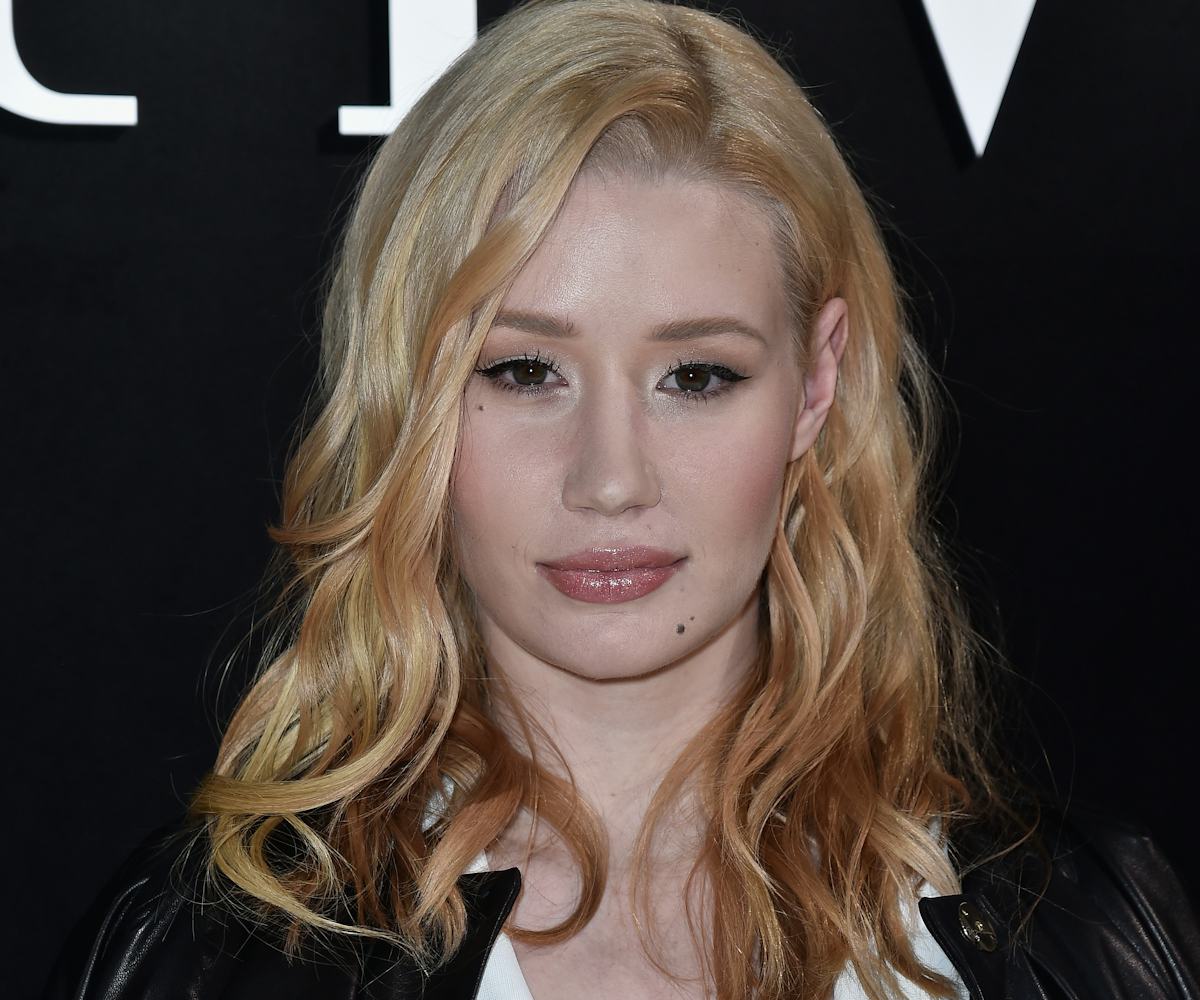 Photo by Pascal Le Segretain / Getty Images
Iggy Azalea Would Prefer You Not Photoshop Her Hips, FYI
She called out a magazine for their retouching efforts
It turns out Iggy Azalea is not super into digital distortion, despite the name of her upcoming album. The rapper appears on the cover of Schon Magazine to promote her sophomore album, Digital Distortion, and the racy pics show her topless in plain, bikini-cut panties overlaid with a sheer fabric highlighting her curves, sort of like a transparent corset.
While Azalea admits to loving the pics in general, she posted a side-by-side comparison of how she looked before and after photoshop on Twitter, and while the difference is slight, you can clearly see how her (very normal looking) waist and thighs were slimmed and smoothed out. Alongside the pic, she tweeted "I much prefer the picture before they photoshopped my thighs and hips to seem skinnier" and reportedly told a fan  she's "very happy" with her "body the size it is and prefer[s] it that way."
The more you compare the two images, the more you see how great she looks as a normal human female in the un-retouched photo and, well, sort of like a barbie in the others.