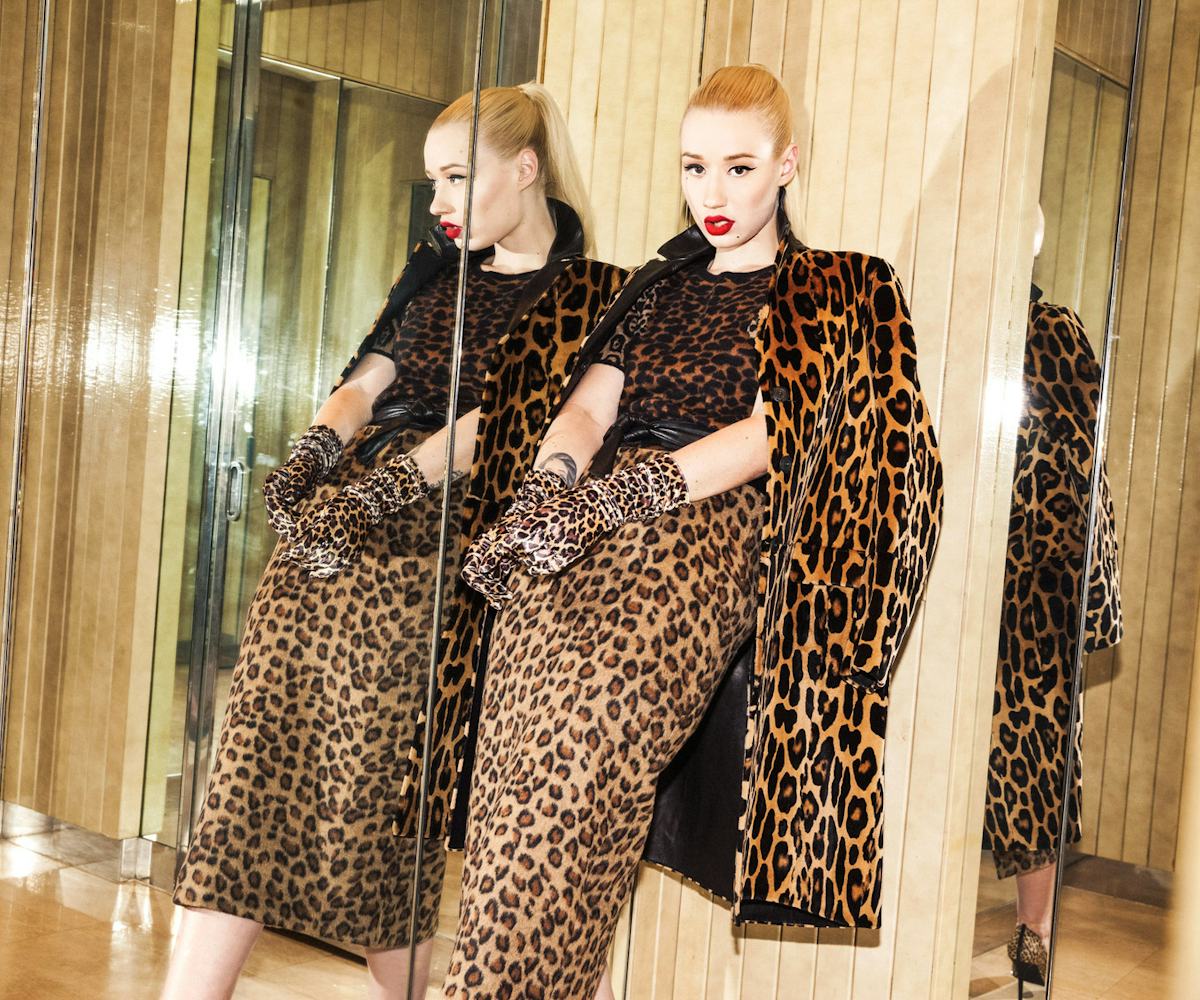 photo by aaron richter
iggy azalea and snoop dogg are fighting
but iggy's not "fuming mad."
Think back to when we all started using Instagram, when we all used the Lo-Fi filter to post pictures of our food and cute dogs and the weird stuff we found around town. Now, we use it to post selfies and cruel memes, or at least you do if you're Snoop Dogg. 
This weekend, after a paparazzi photo of Iggy Azalea at the airport, sans-makeup, surfaced, Snoop took to the photo sharing platorm, posting an "Iggy Azalea No Make Up" meme. Azalea reacted with a series of tweets (which she later deleted), saying: "@SnoopDogg why would you post such a mean pic on insta when you send your body guards to ask me for pictures every time we are at shows," "@SnoopDogg together? my bodyguard stopped the fire truck that saved your friends life in canada when he almost burnt down the hotel." and "@SnoopDogg and every time I've ever spoken to you you've always been nice as hell, I'm disappointed you'd be an ass for no reason."
As they tend to do, the media picked up on the story, using headlines like "New Rap Beef: Iggy Azalea Fuming Mad Over Snoop Dogg Insta Slam" (ebengregory.com), "The utterly pointless, neverending beef Snoop Dogg started with Iggy Azalea" (CNN), and "Snoop Dogg vs. Iggy Azalea Dogg Pound Bites Back Iggy's Not On Snoop's Level" (TMZ).
This clearly only further ignited the dispute, prompting Snoop Dogg to post an Instagram (of the first mentioned headline) "This is news to me. I wish a bitch would !! Hahahahahahahah" and Iggy tweeting "lol, i wish writers exaggerated the positive shit going on in this world too. Im not "fuming mad" at anyone."
But if she was "fuming mad," it would be totally understandable. Snoop continued to post horrible Instagrams, with "bitch"-sprinkled captions and threats. Azalea once again responded with a series of tweets, further professing her confusion and disappointment in the rapper: 
Good internet rule: Don't make fun of the way people look, even if you are rap royalty.