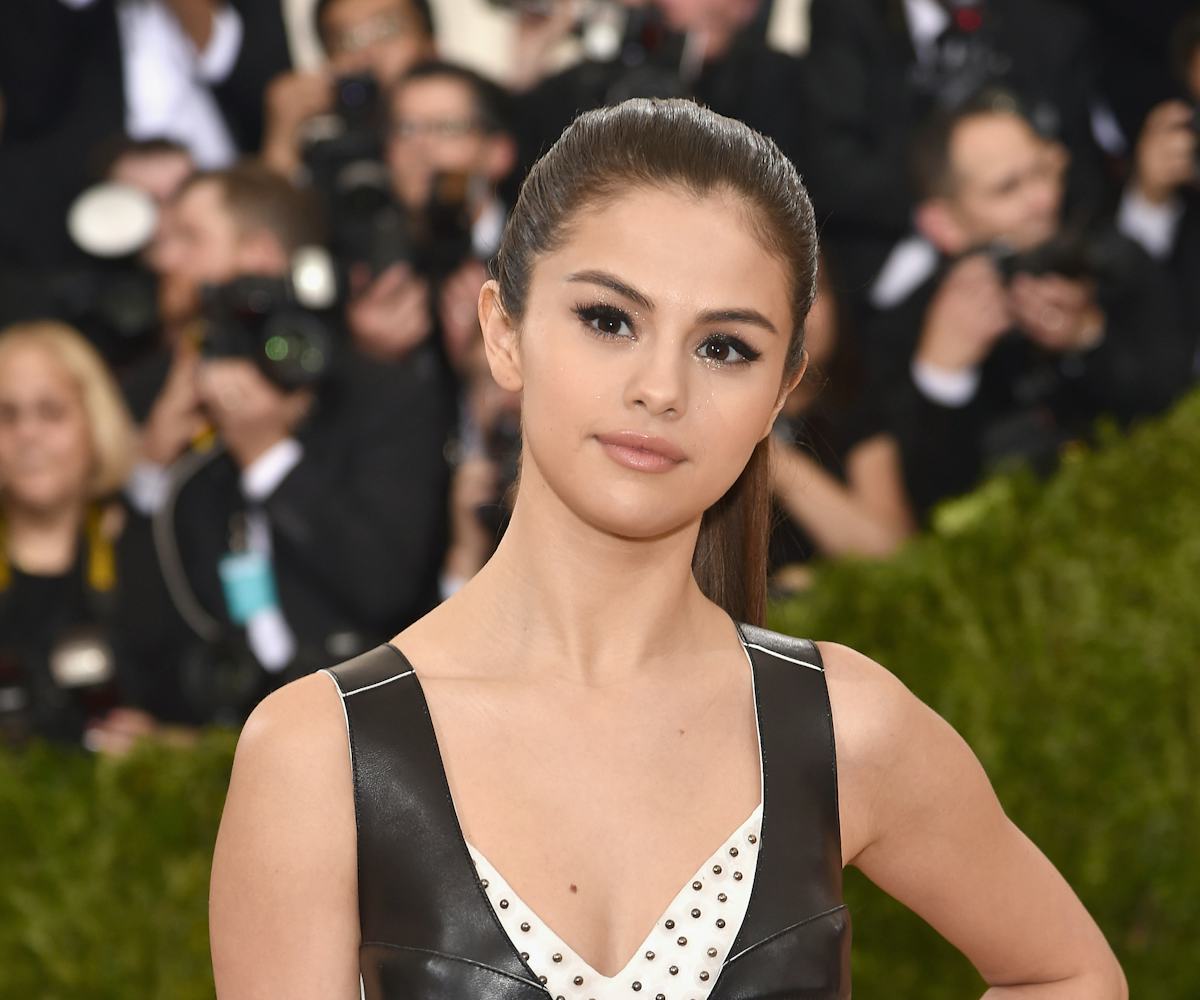 Photo by Dimitrios Kambouris/Getty Images
Selena Gomez Gives Nat Wolff The Weary Eye In New 'In Dubious Battle' Clip
"I just hope you know what you're doing"
Selena Gomez can't keep her name out of the press these days. Between nights out on the town with The Weeknd and releasing the trailer for her Netflix drama 13 Reasons Why, the actress is inescapable—to be fair, we can't get enough, though. Her latest form of exposure comes from a freshly released clip from her upcoming film In Dubious Battle. 
The movie reunites Gomez on screen with her Spring Breakers co-star, James Franco, and Behaving Badly love interest, Nat Wolff. In Dubious Battle is based on John Steinbeck's original novel, which narrates the "labor strife and apocalyptic violence" that result from a communist uprising in California during the 1930s.
In the scene, Gomez and Wolff engage in a serious conversation about what their future will look like while seated on a porch at the farm. "All I see is danger," she says while rocking back and forth in the chair with her baby. Wolff is more optimistic about the outcome, but Gomez is quick to warn him of the inevitable disaster.
Given all the tension that rapidly rises every day at the present, this movie might not make us feel so far removed after all. In Dubious Battle hits theaters on February 17. Watch the short clip in the video, below.