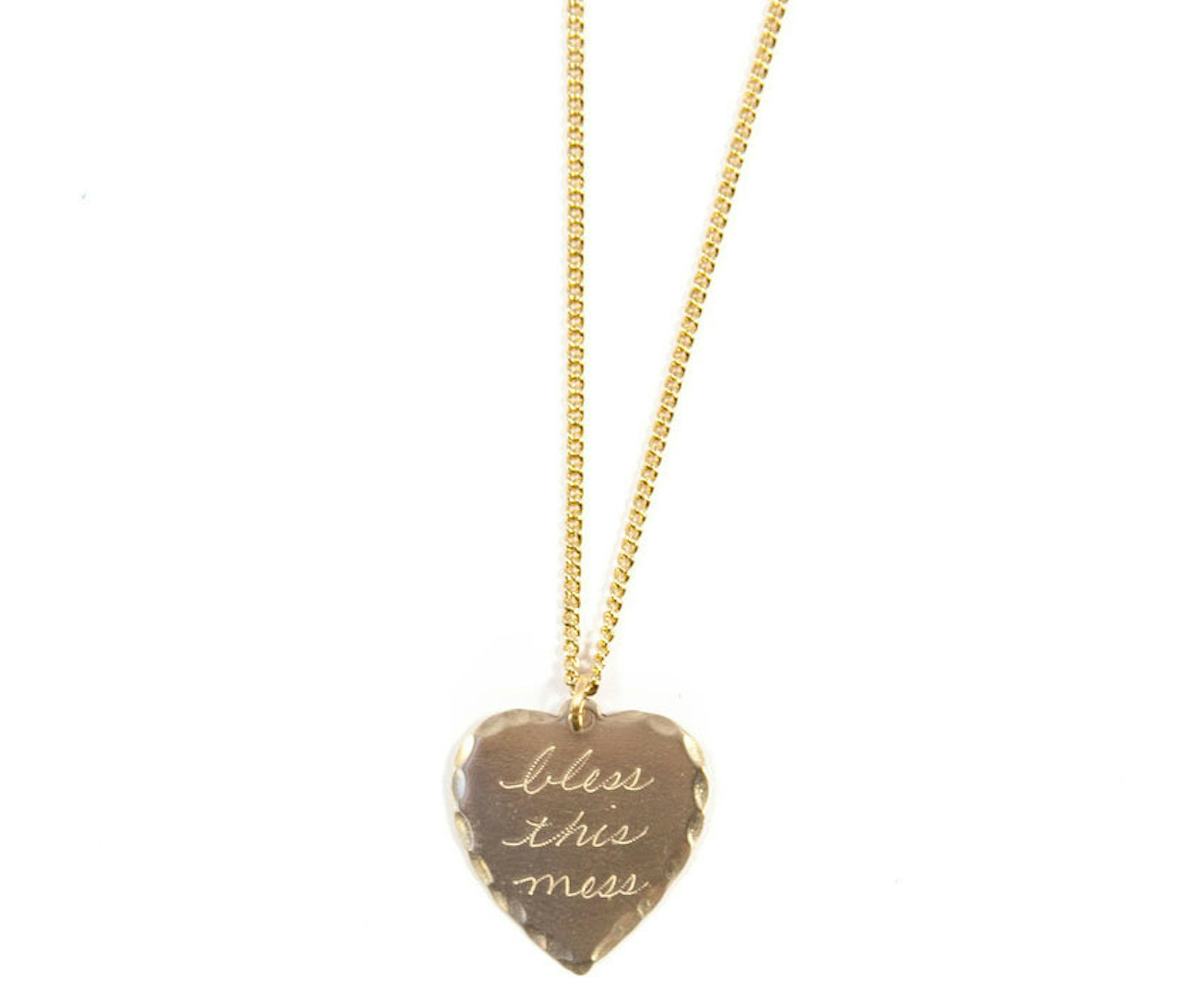 editor's pick: holy heart
our spin on the guardian angel pin.
For some people, wearing a cross pendant on a chain shows the world that they're blessed by a higher power. Me? I'm not so into the cross pendants, so finding another way to show that I am also blessed by a higher power (like the fashion deities) isn't so easy. I mean, to some extent, my "best friends" half heart necklace shows that I'm blessed with a bestie, right?! But what about the other parts of my life; my wild hair, my mismatched outfits, my running late to a band's show that started an hour ago--who is going to bless all of that? Maybe no one, but it doesn't hurt to pray, right?! That's why, starting today, I'm going to sport this In God We Trust Bless This Mess Necklace on the reg, in hopes that someone, or something, somewhere will watch over me as I walk around with last night's eyeliner still adorning my lids. (I'm going for the smokey eye look, okay?!) Get your mess blessed and shop the look right over here.