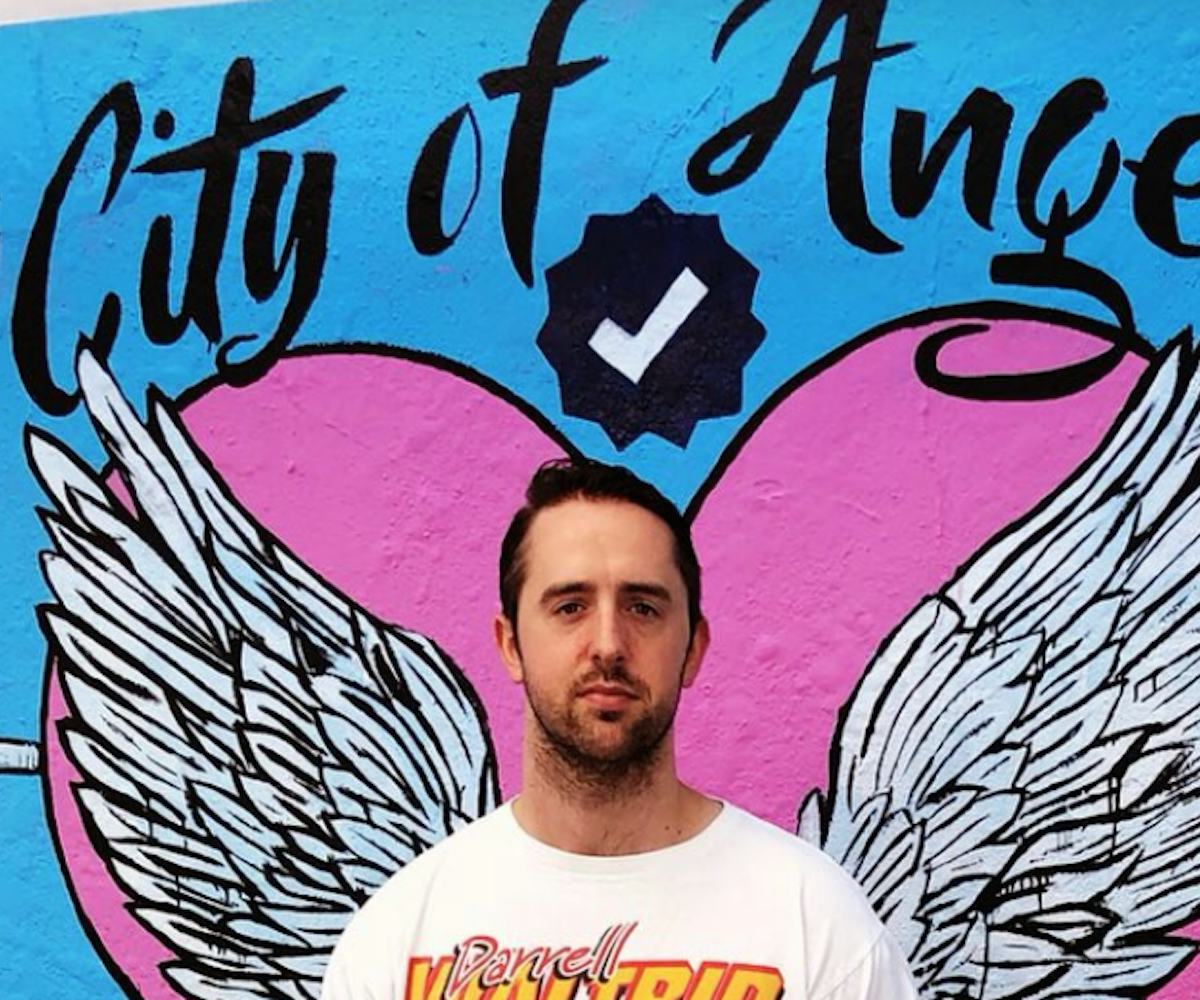 Photo via Twitter/@justincaffier
That Viral Influencer-Only Mural Appears To Be One Big Marketing Troll
A new mural that only lets influencers and verified social media users take pictures of it has gone viral for all the wrong reasons.
Vice writer Justin Caffier tweeted out the photo of the security guarded mural yesterday afternoon, noting that you can only access it if you have a verified social media account or over 20,000 followers. According to Caffier, the mural is located at 7753 Melrose Avenue in Los Angeles and up until tomorrow. Influencers who took photos were also instructed by a sign outside of the mural to tag an account called @LikeandSubscribe on Instagram and @LikeandSub on Twitter if they took photos. 
It wasn't long before people started cracking jokes.
As some commenters have pointed out, the mural appears to be part of a PR campaign for a project about influencers and social media. If you go to the social media handles associated with the mural, they appear to be advertising something that is debuting on July 9—which some are speculating is a new television show.  
Whatever it is though, for its part, the @LikeandSub Twitter account seems dedicated to keeping up the schtick. "Disappointing to see a few verified influencers getting upset about the mural," it wrote. "There is no reason to be mad! We created it specifically for you. Instead of the negativity, come down and take a great photo!"