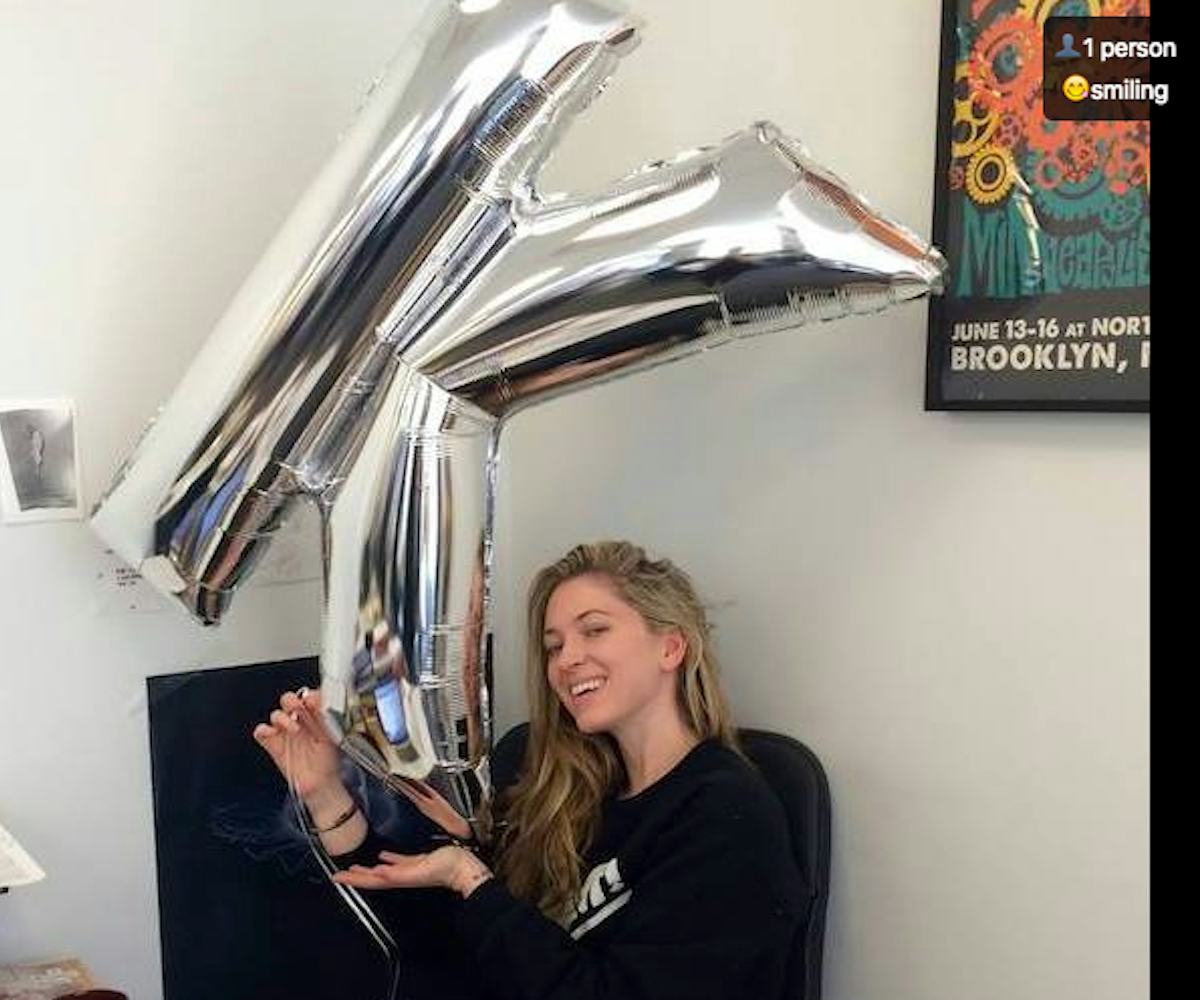 According to Facebook, there is one person who is smiling in this photo. This is true! No mention of my balloon though.
You Can Now See What Information Facebook Gathers From Your Photos
For his 2017 New Year's resolution, Facebook founder Mark Zuckerberg announced that he would spend this year visiting all 50 states in the U.S. on a massive mission to better understand the divisiveness which exists in this country (which may or may not be the fault of all the fake news Americans consume on, well, Facebook). Speculation as to why Zuckerberg would want to do this have run rampant. Some people have simply taken Zuckerberg at his word, which is that he just likes the challenge of "learning new things" (in past years, Zuckerberg followed through on resolutions in which he did things like "run 365 miles, built a simple AI for my home, read 25 books and learned Mandarin"). Still, other people speculated that this nation-spanning trip is the first step toward Zuckerberg's ultimate goal, which revolves around policy change and perhaps even a political run. 
Regardless of Zuckerberg's motives, one thing is clear: He's the kind of guy who just likes to gather information. And whether that's through a cross-country odyssey or via deeply analyzing the contents of every photo users upload onto Facebook, the result is the same. In other words, Zuckerberg—and Facebook—want to know an awful lot about you. 
But what kind of things are they learning exactly from the goofy photos you upload? Well, a new Google Chrome extension allows you to see exactly what the social media behemoth's algorithm finds out about you every time you change your profile pic. Via New York magazine, we learned that the Adam Geitgey-created "Show Facebook Computer Vision Tags" extension "allows anyone to see what general information Facebook extracts from every photo that's been uploaded." After you install the extension, you can go to Facebook and start seeing exactly what its algorithm sees when it looks at your photos. For example, one of my photos (above) is read as having one person, smiling in it. This is true!
Geitgey explains that while there are elements of this information gathering that are useful (it can be helpful for blind FB users to better understand what's in photos on the site), it's still important for us to know just how much information Facebook is constantly digging up on us. Which, as it turns out, is quite a lot. Hopefully, though, this won't lead to the same sort of awkward thing which happens with FB ads, where, after I buy a pair of boots online, the social media site continuously recommends that I buy the exact same pair of boots for the next three months. What a time to be alive.