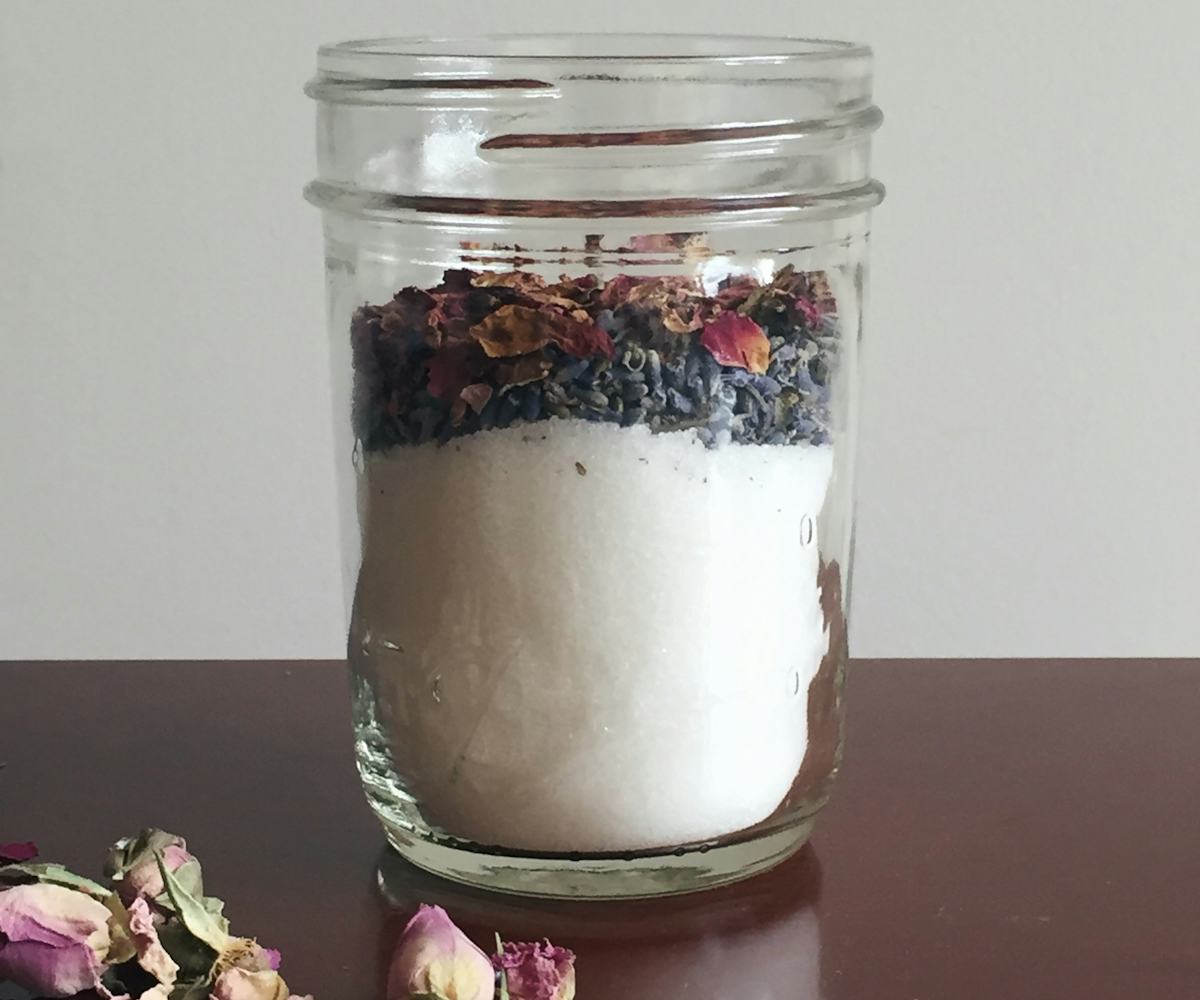 Photo by Brittany Bennett
This Simple, Sugary Trick Is Practical Magic
Infusing sugar is as easy as abracadabra
Sugar is a word of contradictions; it's a sweet, but evil temptress. Is there any way to know if sugar is really good or bad? Our vote is to stay positive when it comes down to it. And an easy way to do that is by infusing sugar, thus increasing the volume of flavor in your home cooking. The baking staple sweetens everything from coffee to cake, so why not make those good things even better? The only additives here are natural anyways.
Harness the energy of spices, herbs, and flowers so your next batch of cookies feels as magical as it tastes. You can simply add cinnamon to a jar of sugar and let it rain over toast in the morning for a head start on that AM rush while also absorbing the magical properties of success, healing, power, and focus, according to Rachel Patterson's A Kitchen Witch's World of Magical Food. 
The hassle-free process can be completed in the 10 minutes between your day job and full moon circle. All you have to do is assemble all the ingredients in a mason jar and wait for the concoction to, well, do its magic. The sugar will absorb the flavor of the ingredient added (like lavender or lemon zest) and will have everyone falling under your spell. Make sure your jars and ingredients are clean and very dry to avoid sugar clumping. Here are some ideas to get you started:
Rose-Lavender
If your intent is romance, this infused sugar is like a love potion in a cookie. Bake with it for a romantic date night or Valentine's gift.
Lemon Citrus Zest 
Whenever I'm feeling a little out of it or nauseous, deeply inhaling a slice of lemon grounds my dizzying thoughts. This type of citrus is known for its purification properties, which is probably why a lot of house cleaners are lemon-scented. If you need to clear the negativity in your chakras and are perhaps making a lemon-poppy seed cake or pancakes, use a lemony sugar to up the ante. 
Borage Flower
The borage flower, with its vibrant purple hue, has a delicately sweet taste. And according to Patterson's guide of magical food, it means "grounding, success, support, and humility." Decorate the rim of a margarita glass with this infused sugar to relax before finishing your novel. (You can also use lilac as a replacement edible flower; it summons protection.)