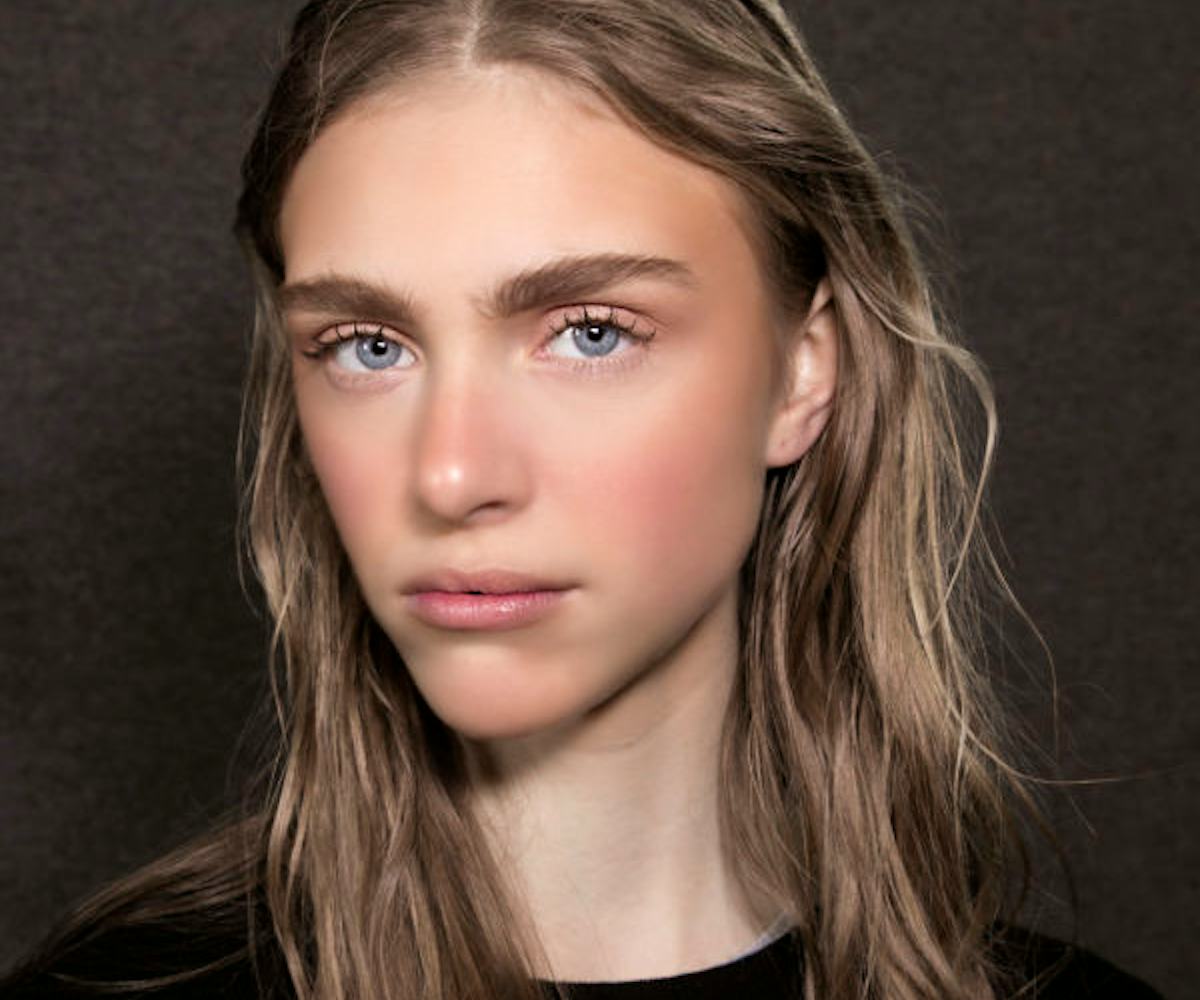 Photo via Imax Tree
These Ingredients Are Giving You Bad Hair Days
From our friends at The Zoe Report
Curated by Rachel Zoe and her team of editors and stylists, The Zoe Report is not only your stop for all things fashion and beauty but all-around lifestyle as well. Check out their site for everything from shopping tips to dating advice, to the latest in celebrity news.
When it comes to your beauty routine, every ingredient matters, but how much do you really know about the complicated scientific names on labels? Since not all products produce the same results for everyone, we tapped the experts to help decipher the dizzying world of sulfates and silicones to create a comprehensive list of the things you should avoid (and what to seek out instead). We're even breaking it down by hair type. You're welcome.
For Dry, Damaged Hair
Contrary to what you might believe, thick oils are not the answer for dry, damaged hair. Stylist at Fekkai Palm Beach Johnathan dePaca explains, "mineral oils in serums and shampoos create a thick barrier on the hair shaft and prevent the scalp from breathing. Instead, choose a natural moisturizer with a lighter consistency like coconut and olive oil. Argan oil and keratin protein are great for repairing and strengthening dry, damaged hair." He also says, "alcohol in hairspray strips the hair of natural oils and silicones in some conditioners dehydrate the scalp." 
Tropical Life, Organic Coconut Oil, $12, available at Walmart.
For Color-Treated Hair
Bleached hair has been through enough. "You'll most likely find salts and alcohols in heavily clarifying shampoos and styling products like mousse, gel, and texture sprays," explains Erika McKellar, co-founder of BLNDN. "These products focus on stripping the natural oils and can leave hair dry, brittle and vulnerable to natural elements such as the sun, pollution, hard water and heat. Instead, focus on using natural ingredients that pump hair with vitamin c, aid in collagen reproduction, soften, and add luster. Products with plant-based proteins help rebuild with a lower risk of over protenization and natural emollients aid in shine and softness." 
BLNDN, Repairing Mask, $48, available at BLNDN.
For Frizzy Hair
If you have frizz, you know how the least bit of the wrong product can pouf your hair to the extreme. "When managing frizzy hair it is important to avoid volumizing and clarifying shampoos," explains Nina Riley VP marketing at High Ridge Brands, owner of Alberto VO5. "Look for products that contain aloe vera gel, which helps nourish and add moisture back to the hair. Also keep an eye out for hydrolyzed wheat protein that helps against breakage—a common problem among frizzy or dry hair. An argan-oil infused shampoo or deep conditioning treatment does both—fights frizz and helps keep hair in its best condition." 
V05, Hot Oil Treatment, $6, available at Soap.com.
For Thick, Coarse Hair
"It is common practice for women with thick, coarse hair to load their hair with silicones and products containing a lot of oils. Heavy, non-water soluble silicones coat the hair and can cause it to suffocate, lose hydration, become fragile, and break," explains Tim Abney, Associate Director of Development at Kevin Murphy. "Silicones found in conditioners, smoothing serums, and heat protection oils make hair look shiny and feel smooth, even when it is in serious need of nutrition, moisture, and repair underneath the surface. Choose products with murumuru butter and vitamin A to properly moisturize the hair and hydrate it from within. These ingredients also increase the elasticity of the hair, which contributes to better manageability." 
Kevin Murphy, Smooth Again Anti-Frizz Treatment, $34, available at Kevin Murphy.
For Curly Hair
"People with curly hair should always stay from sulfates and silicones," stresses Robyn Friend, Curl Specialist Devachan Los Angeles. "Sulfates are detergents that are very drying and dehydrating for the hair. Curls need moisture! Truthfully, sulfates and silicones are found in almost all hair care products unless stated otherwise, so reading labels well is key. Look for natural, botanical based products or organic, if possible. Water-soluble products are also important for curly girls." 
DevaCurl, Mist-er Right, $20, available at Sephora.
For Thin Hair
Klorane's vice president of retail marketing and sales Jacqueline Flam Stokes, tells us, "thinning and limp hair is more fragile because the diameter of the hair strand is smaller." Therefore, aggressive ingredients, like thioglycolic acid and ammonia, will penetrate the quicker to the internal part of the follicle and damage the keratin of the hair. Also, it is critical to avoid products with too many oils, as they will weigh hair down and make it appear thinner. Products formulated to fortify hair and stimulate hair growth will leave hair stronger and more resistant." 
Klorane, Shampoo with Quinine and B Vitamins, $20, available at Sephora.