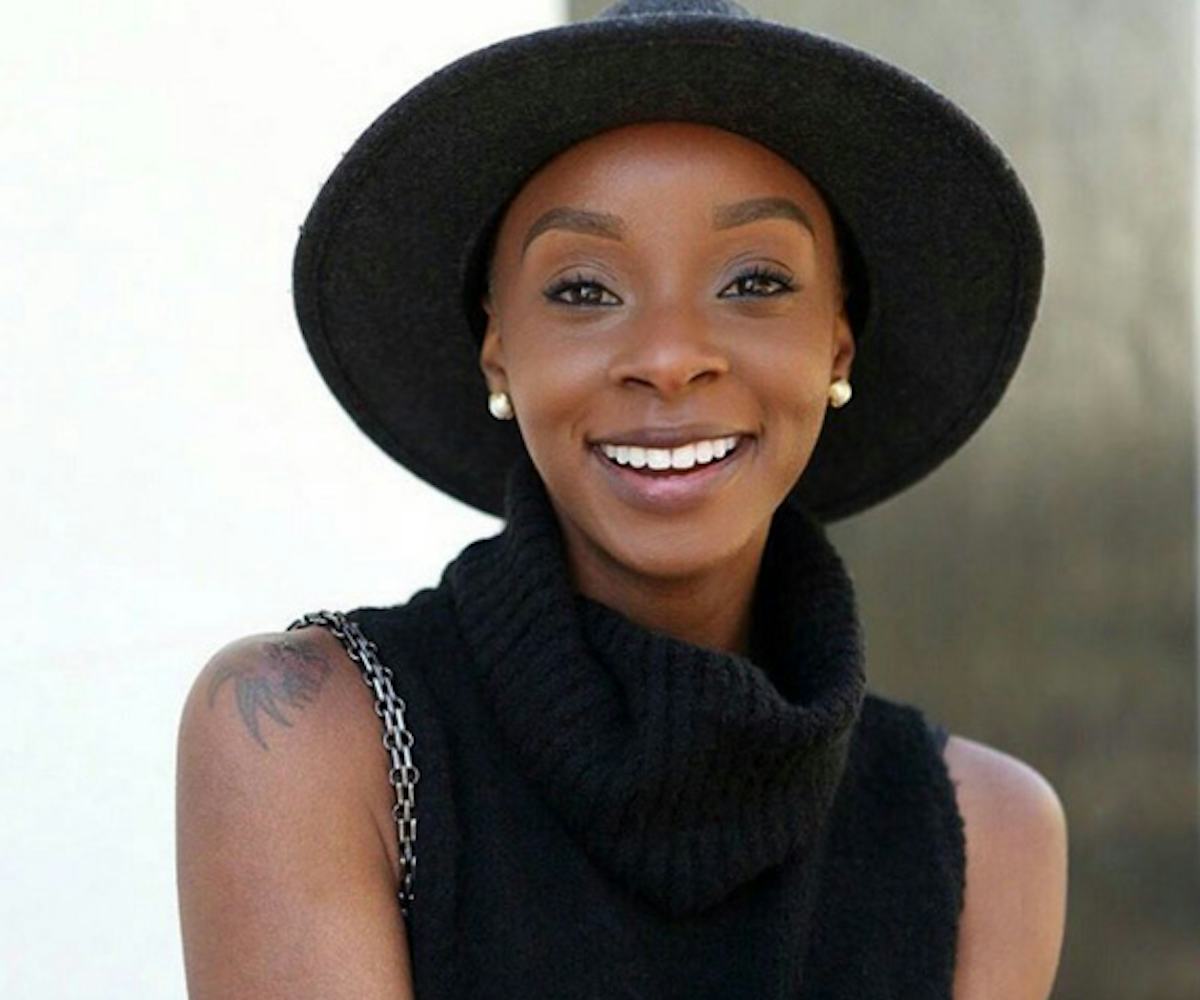 Photo: via @blakevond.
Insta Files Friday: Chicago Bloggers
c'mon and feel the illinoise
We have a lot of love in our hearts for Chicago. As the Windy City, it shouldn't surprise you that the fashionistas from here have style that's so cool, it'll sweep you off your feet. (You could say that they are all pretty chill.) Click through the gallery above and meet our favorite Midwestern bloggers.
If you're looking for a grade-A class in how to dress for Chicago's temperamental temps, look no further than Blake Von D. The travel and style blogger calls The Windy City home and makes even the simplest of outfits street style worthy. Everything she does comes with an air of unexpectedness, from pairing Macy's Bar III sweaters with one-of-a-kind finds. She's #settingthebar for Chicago style high, and inspiring those who follow her to want to reach it.
If you're ever wondered what the lovechild of Chloé and rag + bone would ever look like, Shalice's feed paints a pretty great picture. Hit that follow button for some major #bootenvy, #jacketenvy, and even #kidenvy from her two children who occasionaly pop up. Sure, she's relocationg to Los Angeles but we highly doubt that means the end of all snapshots of our favorite famed midwestern city. 
Grayscale has never looked so cozy and inviting. Though based in Chicago, Kessara posts from all over the world in her signature gray, but never ever dreary photos. Modern and minimalist works in both Chicago and quaint European towns and is only giving us more travel envy. Now, help us: Do we book a flight to Chicago or Luxembourg? We can't decide!
Like her account name suggests, Jena Gambini seems to know all about how to dress for the Windy City. Her inspiration behind posting about her journeys through fashion is to showcase the fashion that does exist in Chicago. It's not all New York and Paris people, it's clear that good style exists in the midwest too. 
Wait, did you know that Chicago is like really windy? Well, duh. Blair Staky is the queen of a good scarf-insta, and because the weather unfortunately can't change for fashion, we know that you're going to need one this season. 
Although you'll find that she travels all over the world, this lifestyle blogger calls Chicago home and can post a hell of a cityscape shot that rivals ony of the ones she's posted from Paris and New York. Side note: If you love donuts, hit that follow button for #donutgoals. (We just made that a thing.)
Fun and girly; Jenn Lake is as if the brand was called Kate Spade Chicago. While you can find multiple style posts weekly on her website, her Insta boasts some flowers, art deco, and home inspo on top of her bright and colorful wardrobe—a modern-day Instagram ~expressionist~ akin to Van Gogh with her flawlessly curated color palette.
Ariel describes herself as a free-spirit, and her effortlessly cool aesthetic backs up her claim. It seems as if all of the bright colors in the world are making up her feed, even when she's wearing a sleek, all-black ensemble. Follow her ASAP if you're looking for some brightness to a dull winter.
Drunk on shoes, drunk on sunnglasses, drunk on bags, and drunk on pups, Shai Chung literally posts everything you would ever want to see on your IG feed. With the Windy City as her backdrop, Chung's account can give you crazy winter style inspo so you won't pull out that same black puffer jacket and Uggs every day this season. 
This Instagram is for everyone who loves everything Chi-town, classic, and chic. Anna Jane is transitioning seamlessly into the Midwest-level cold weather with standout outerwear pieces like a leopard-print coat. Come for the perfectly curated, cozy sweaters and Chicago scenery and stay for the occasional post of her cute af baby boy.