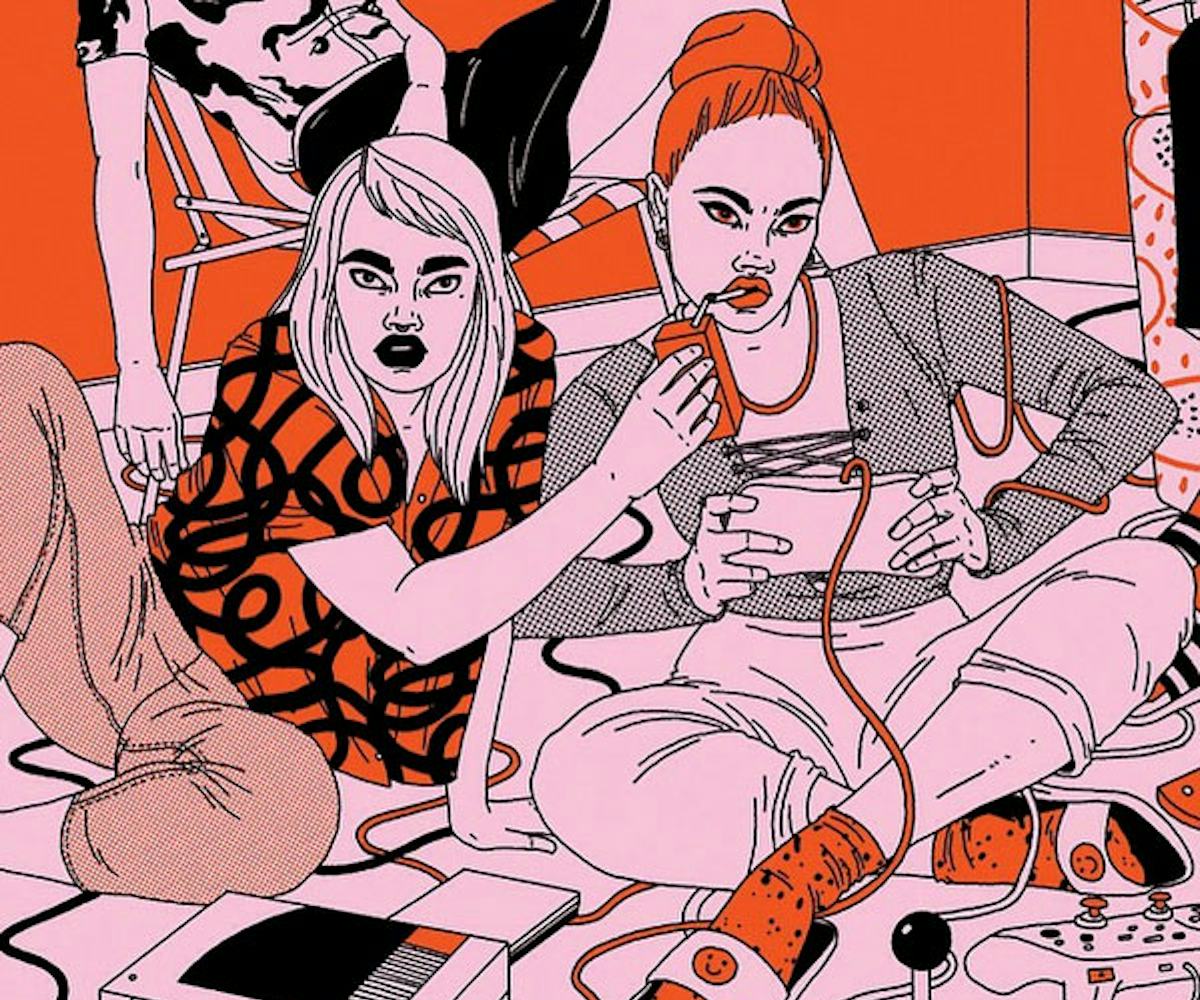 Photo via @lauracallaghanillustration instagram
insta files friday: dope illustrators
We all enjoy a Kardashian, a Jenner, and even a Hadid on our Instagram feed (oh, that rhymes!). And sure, we'll throw a like at your photo of the Grand Canyon or those bachelorette party shenanigans, but sometimes it can all get a little old. If you're hurting for a fresh perspective or something new to scroll through and get lost in, how about some trill illustrations?
We rounded up a list of 10 insanely incredible illustrators to follow on Instagram. Some of their work appears within the pages of NYLON itself, and one even works in television animation. Click through the gallery and be prepared to see some rad drawings of some famous faces, gorgeous life-like women, and, of course, some fashion influences.
Jennifer Williams is a Brooklyn-based artist documenting kids and their personal style. This makes for a fun and colorful Instagram that showcases different personalities through their clothes, which range from James Franco leggings to flower crowns.
Autumn Kimball is a rad artist whose work is constantly featured on Man Repller. She creates vibrant, lovely illustrations that can't help but make the corners of your mouth turn up.
Elsa Chang is a character designer for Dreamworks TV Animation and her profile is filled with fun pictures that'll give you major Disney feels. P.S.—How badass is this T.Swift illustration?
Andrea Sparacio's illustrations are of the mesmerizing category. This picture of the late Robin Williams easily evokes goose bumps.
Nadia's illustrations, often done in simple black pencil, are captivatingly life-like and straight up GLAM.
Cédric Rivrain's sketchings are all about the eyes, which is apparent on his page. Everything he draws feels like it's looking right into your soul.
Lena Ker is a Russian-based illustrator who is known for sketching the best of the best in fashion, from Dior to Chanel.
Esther Salomé Schipper's drawings are so detailed that sometimes you think that if you touched the screen, you would be touching human skin.
Laura Callaghan's illustrations are straight-up funky and super-cool.
Esra Roise's illustrations are exceptionally life-like and stunning. Seriously, they are so pretty.