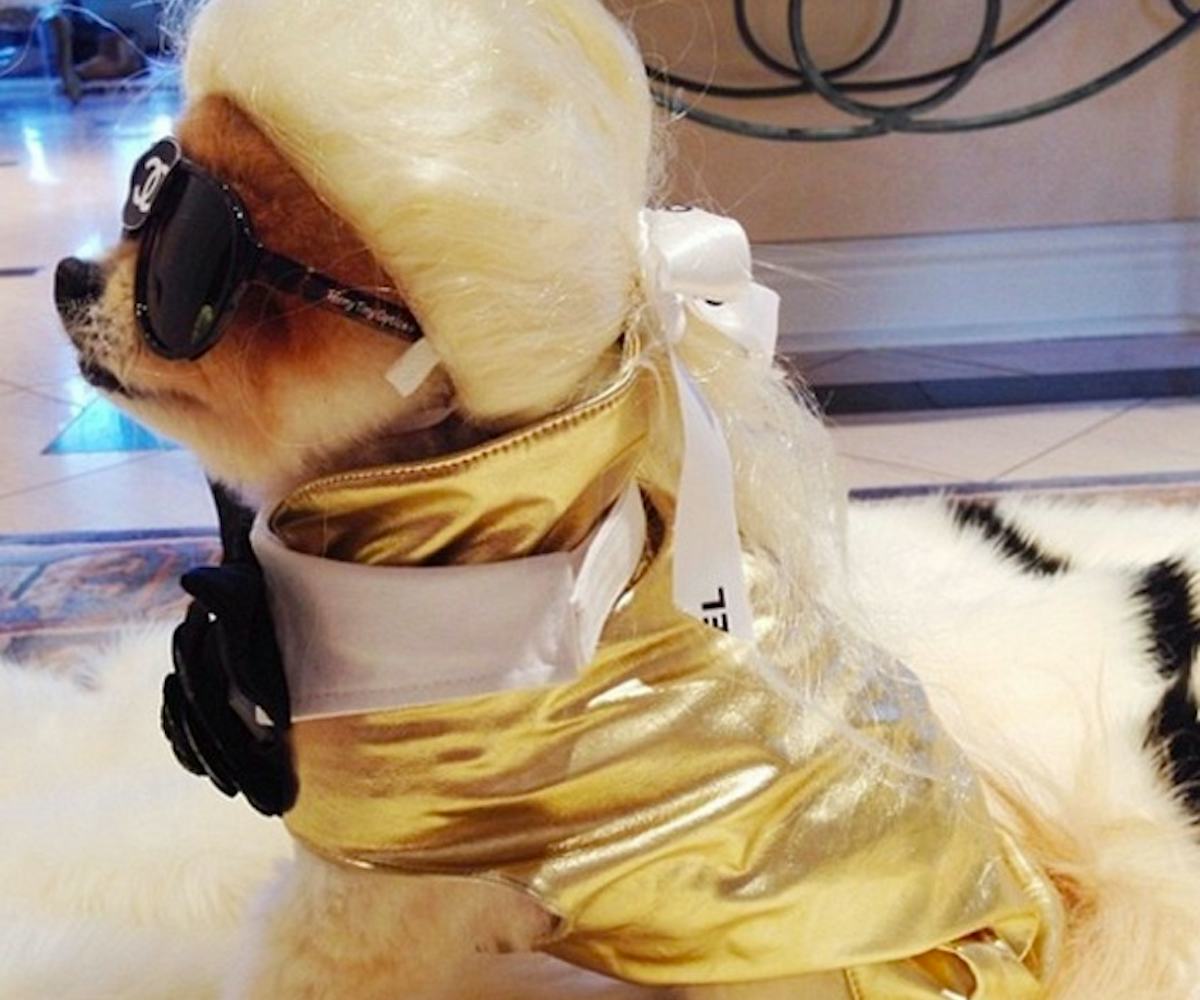 photo via @beckermanblog
insta files friday: #fashiondogs
Welcome to our first installment of Insta Files Friday, where we'll give you an insight to some of Instagram's craziest/weirdest/coolest/fill-in-the-blank sub-cultures. We'll tell you Insta accounts you need to look out for and why. All you have to do is click "Follow" and we guarantee your feed will get a lot more interesting. Also don't forget to follow us @NYLONMag for instant updates on all things of-late and great. Now get scrolling!
You all know that Instagram's filled with tons of stylish babes, but silly rabbit, Instas are for canines, too! The loveable best friends of fashion's latest and greatest have some of the best Instas out there. After all, there's nothing like a pic of a mini poodle rolling around in Missoni to brighten your day. Trust us. Here are just some of our favorites: 
Danielle Bernstein's (WeWoreWhat) French Bulldog has, hands down, the greatest blank expression RBF we've ever seen. Find him stunting in Jack's Wife Freda decked out in DANNIJO necklaces and sleevless hoodies.
One picture of this Alaskan Klee Kai is the only thing you need to brighten your day. She's basically a miniature Husky with the 
iciest eyes
ever
. Serena Goh (The Spicy Stiletto), can we please, please, please keep her?
There are many reasons why the Beckerman sisters are our favorite Canadian bloggers. One? Their incredibly chic dogs Marni and Cubby. I mean, what's better than Pomeranians dressed up like Karl, Heisenberg, and '90s Drew? 
You know that beautiful, fluffy dog always at to Aimee Song's (Song of Style) side? The one you just want to reach into the screen and pet? Well, he has his own insta!
When you're a canine A.P.C. model, you naturally have friends like Phil Oh and Natalie Joos. Eno doesn't have her own Insta yet, but she pretty much dominates fashion publicist Sidney Prawatyotin's insta, anyway.
The dreamiest ball of fluff on this list? Carly A. Heitlinger's (The College Prepstar) Theodore Fitzpatrick. Oh, and he has his own Barbour plaid coat, duh.
Keiko Lynn's pup may not have an insta of her own, but she certainly has a lot of fans. One of them being us.
Anecdoche's Hippo may be the second French Bulldog on our list, but we promise we love them both equally!
Joe Zee's little chihuahua Pork Chop has some serious sass...and fashion sense.
We honestly don't know how to introduce Bodhi, the 4-year-old Shiba Inu behind Menswear Dog. Just follow him now, trust us.
@bleecker_thefrenchie
@kleekai_luna
#beckermandog
@charcoalmasonsong
@sidderoo
@theodorefitzpatrick
#mikupup
@thefrenchhippo
@porkchopadventures
@mensweardog