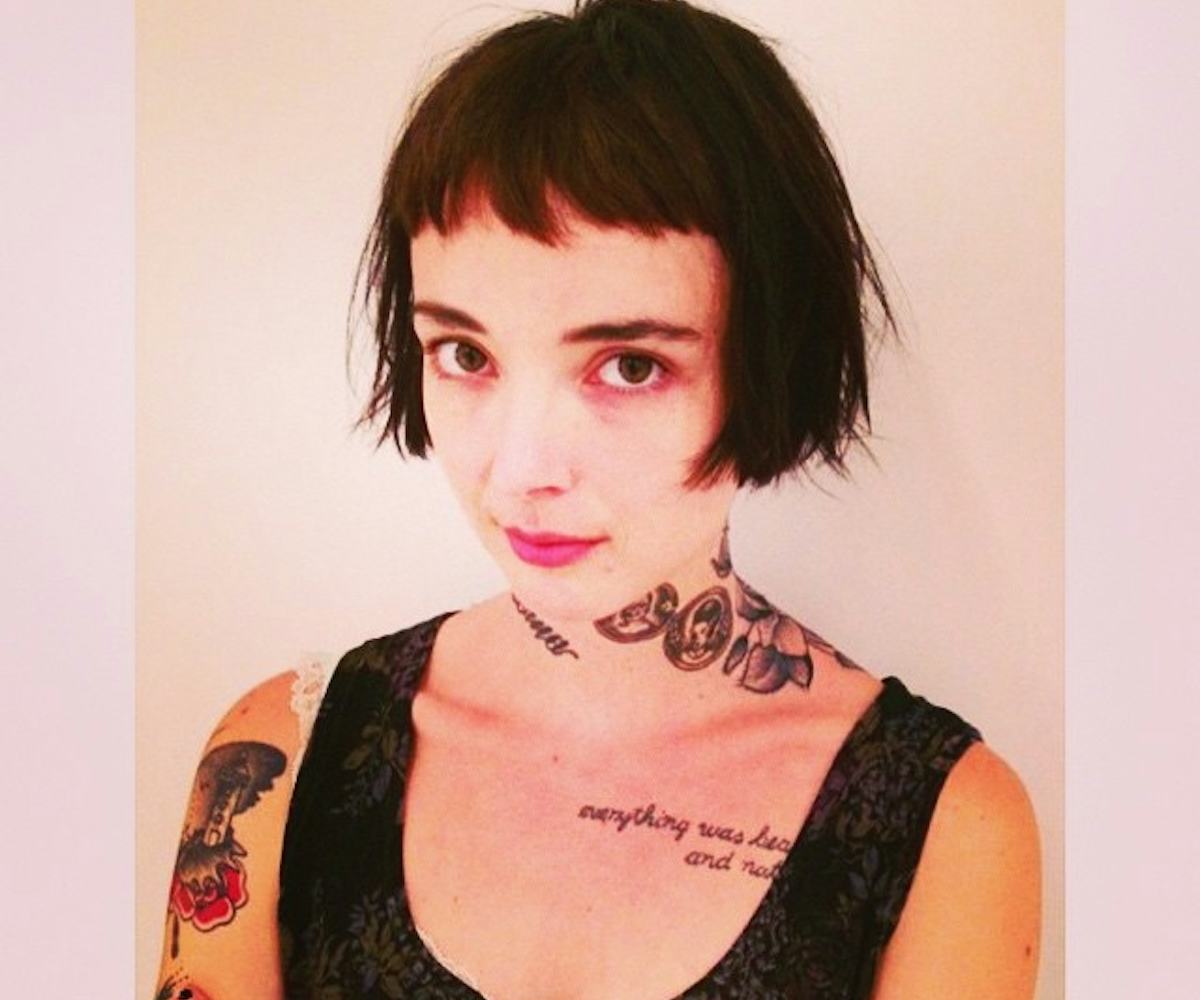 photo via @ol_ash instagram
insta files friday: 10 badass female tattoo artists
A majority of the tattoo world may be filled with guys, but there's nothing quite like a girl who can create some insane ink art. So it only makes sense that we follow our favorite female tattoo artists on Instagram for a daily dose of impressive aesthetics and general badassery. The 10 gals we chose take it to the next level with their rad creations and just scrolling through their feeds is enough to have us itching to go under the needle.
With styles ranging from minimalist to retro cool to bold and bright, these artists will add just the right amount of ink to your Instagram feed. Click through the gallery to see their work, and don't be surprised if you find yourself scheduling an appointment to get inked yourself.
Angelique Houtkamp's sweet illustrating style is reminiscent of retro postcards and silver screen sirens. But you don't have to go under the needle to get a piece of her work: she sells Giclee prints online.
With her hyper-realistic style Kristen Goetz perfectly captures "spirit animals and transcendental iconography," her two specialities.
Philly-based tattooer Rebecca Fiduccia's work is one part surreal, one part vivid, and all around amazing.
The beauty is in the details of Kim Saigh's incredibly illustrated tattoos. From flowers to animals to icons, each tattoo is a work of art.
Though she doesn't usually use color in her creations, Lisa Orth makes landscapes and objects come to life with her signature line-heavy style.
You could call artist Stanislava Pinchuk's tattooing process untraditional: She gives family members and friends minimalist tattoos in exchange for a trade, whether it be food, drink, drawings, a rock, a favor, or any other gift imaginable.
This tattoo artist/online shop co-owner is no stranger to the spotlight. Megan Massacre shows off her colorful work on TLC's NY Ink and America's Worst Tattoos.
This tattoo apprentice's work gives off the raddest vintage vibes—think Sailor Jerry with a girly twist.
Williamsburg tattoo artist Stephanie Tamez creates vibrant pieces of art that are basically guaranteed to turn you into a masterpiece.
Virginia Elwood draws inspiration for her tattoos from folk art, textiles, and Americana. She's also a multi-talented artist, exploring sculpture, porcelain painting, mixed media, and more. Too cool.