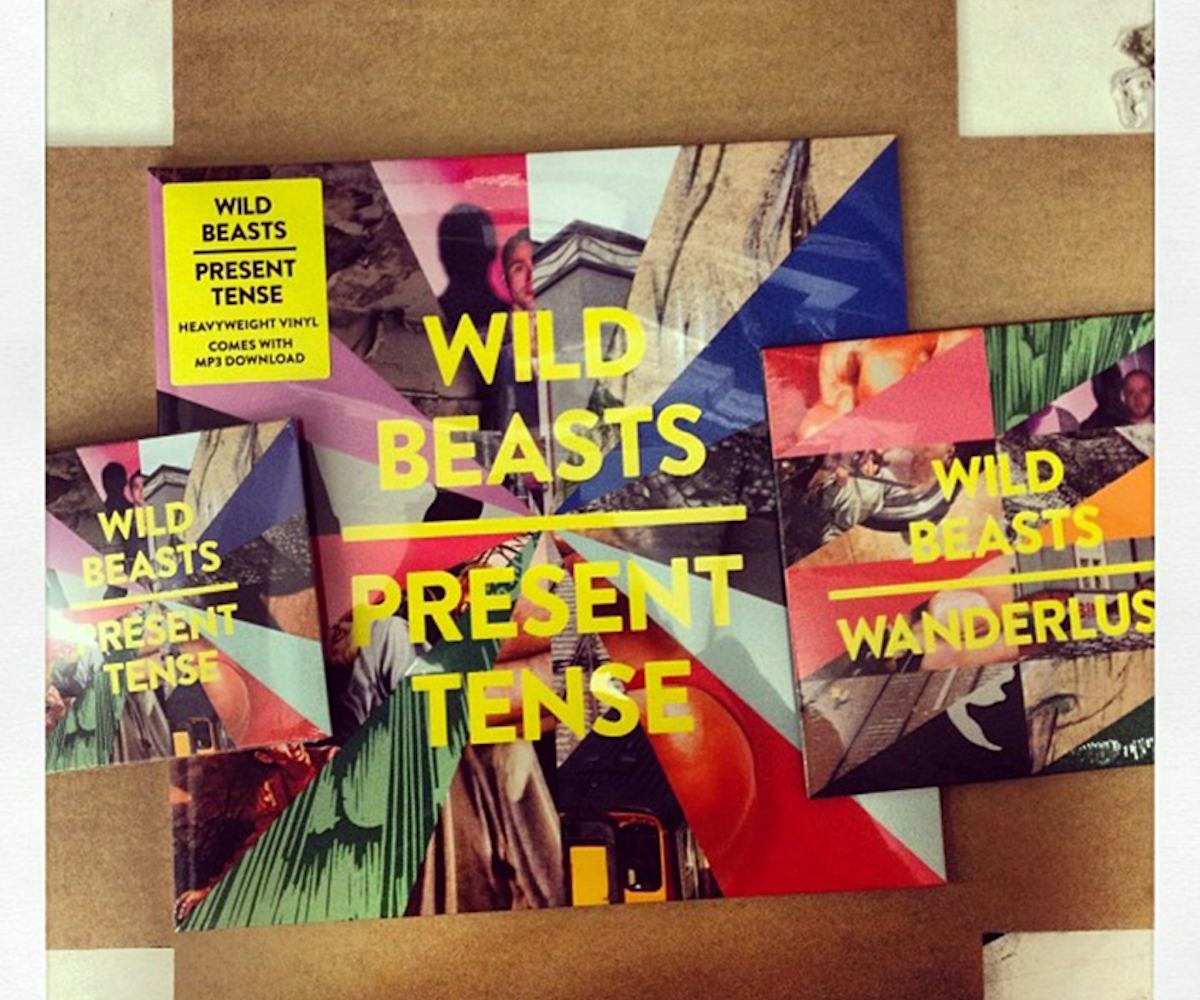 photo via @dominorecordco on instagram
insta files friday: rad record labels
take your feed for a spin.
I was re-watching Empire Records the other night (because, why not?!) and it got me thinking about all the seriously cool record labels behind some of my favorite bands. Some of the sweetest bands these days can be found on labels from DIY record companies that have just as much personality as the musicmakers that they promote. What's the best way to go behind-the-scenes of the world's coolest indie record labels? Well, since not all of them have a record store you can go dance around in, you'll have to hook yourself up with a backstage pass via Instagram. Here are my picks for the top 10 best record labels to stalk on Instagram.
London-based label, Domino Records represents some of our fave UK acts like Wild Beasts, The Kills, and Arctic Monkeys. Follow for photos of temporary band tattoos, exclusive playlists, and retro-inspired art.
Maybe you've seen Fool's Gold's label stickers adhered to lampposts, sidewalks, or mailboxes around New York City, and they might feel a lot like a clue to a treasure hunt. And, yes, they kind of are, seeing as their Instagram account comes with some graffiti, gig posters, and more gold--just not the kind you can trade in to pay off your student loans.
Whatever Julian Casablancas is up to, we want to be part of--and yes, that even includes joining his cult...Cult Records, that is (duh!). The Strokes' frontman's self-started record label features New York main-stays like Albert Hammond Jr. and The Virgins, which makes finding rad photos on his profile super obvious.
What began as a way to share new music at parties has since turned into the ultimate electronic music label run by James Murphy and co. They've produced jams by everyone from Arcade Fire to LCD Soundsystem and Yacht. Plus, you can't go wrong with finding reinventions of their illustrated lightning bolt logo in your feed--especially the one that looks like Bart Simpsons' head.
You might not know that Sub Pop is the only record label with their own airport terminal shop. Which is why it makes total sense that Seattle's own label have a store inside the Seattle-Tacoma International Airport. And, since they're obviously always working on super creative stuff that we can't wait to see--with bands like Beach House, Dum Dum Girls, King Tuff, and Washed Out--getting a first look via their Instagram account is definitely something you'll want to hop on.
Puppies, whiskey, and giveaways featuring Diana F+ cameras are reasons alone to follow French Kiss Label Group on Instagram. But, let's not they're basically the mom and dad for labels like White Iris and this list's own Cult Records. Yeah, they rule.
Follow Terrible Records and you'll get to check out Dev Hynes, Chairlift, Twin Shadow, and Le1f all hanging out together. But, perhaps, even cooler is that this following this label feels more like you're just following your cool BFF who posts photos of their fave new books, opened fortune cookies, and cool art exhibitions.
In 2013, Solange Knowles announced that she would be launching her own record label and we couldn't have been more stoked. When it comes to her Instagram account, following it will bring the ultimate daily pop of color to your news feed. Plus, her outfit posts provide all the inspo you need for taking summer hues into fall. The only thing her photo collection is missing is an exlusive glimpse inside her old pink brownstone in Brooklyn (fingers crossed).
Started by Sean Bohrman Lee Rickard, the insanely awesome Orange County-based label acts as homebase for bands like Hunx and His Punx, Colleen Green, Cosmonauts, Gap Dream, White Fang, Jacuzzi Boys, and The Orwells. Following their Instagram means not only getting an exlusive look at the rad label, but chances are, you'll confuse their daily happenings with a non-stop party you'll wish you were hitting up. PS, team NYLON totally needs Burger Records pins!
Have you ever noticed how musicians like Ariel Pink, Best Coast, and Kurt Vile always seem like they're permanently in summer mode? Well, take a look at the dream Instagram of their indie record label, and everything might make sense.