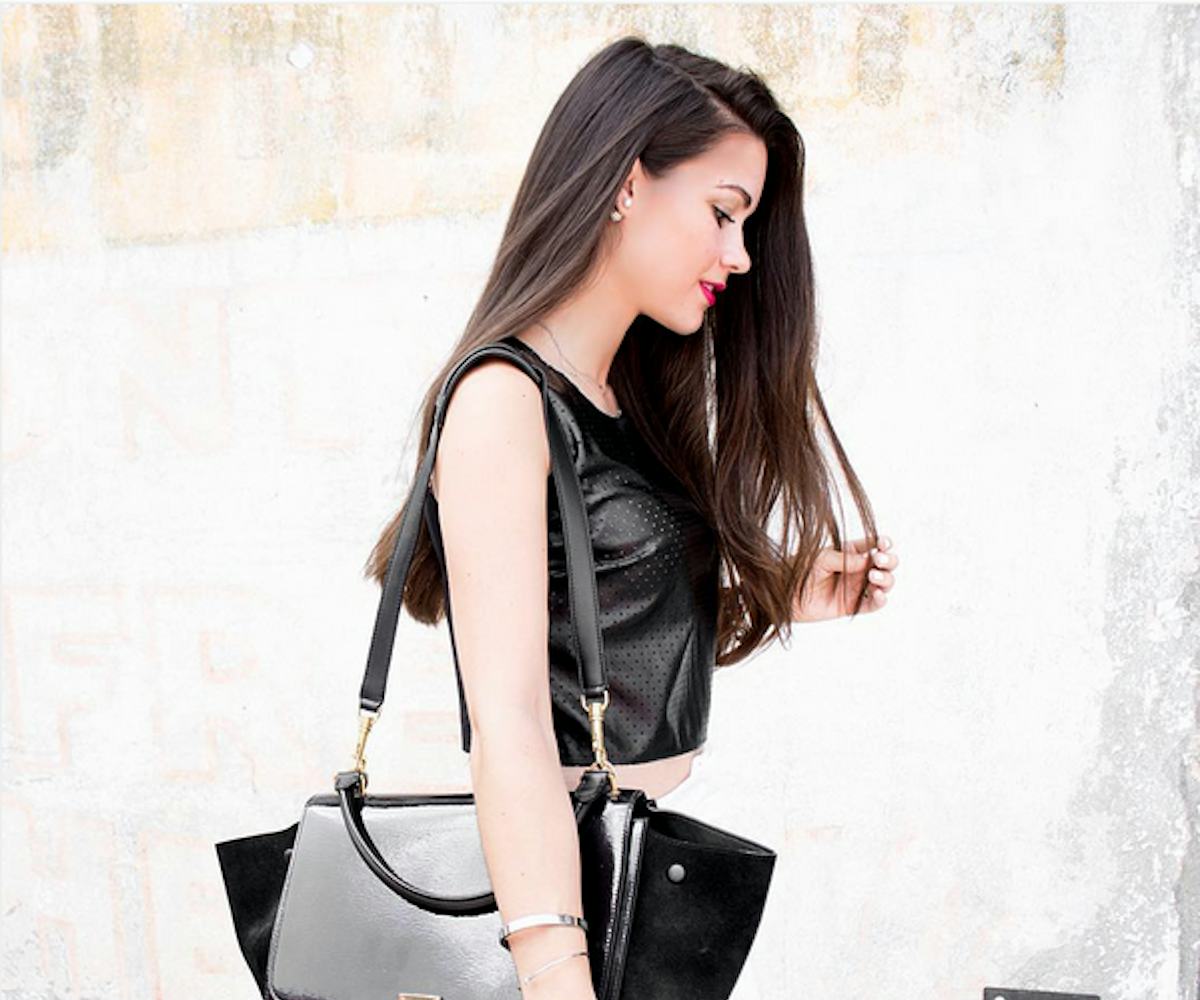 Insta Files Friday: West Coast Bloggers To Keep On Your Radar
down on the west coast, they got a sayin'…
American music icon Lana Del Rey is notorious for having a deep fascination with the Golden State, but more specifically, the women who inhabit it. Based on this batch of beautiful beach babes, we totally see why. For those of us that are about to break out sweaters and parkas, click through and follow these 11 style bloggers. They'll help take you back to the previous season when we were all a little more carefree, a hell of a lot warmer, and glowing with a tan.
Makeup and beauty guru Raye Boyce has a face that looks like a work of art. On top of never having a line out of place on her face, her killer outfits are always on point. She also gets experimental with her hairstyles, rocking everything from bob cuts to curly-cue ringlets, to straight purple bangs. 
Talk about West Coast envy. Sarah Butler's curated life is rich with monochromes, lattes, and a flare for texture. Her pops of color are a feast, but she truly shines in her mix-matched, black-and-white outfits. Butler's knack for pairing high and low makes everything look (and feel) luxurious. It's no wonder Macy's Bar III has taken a liking to her. Butler's aesthetic fits in right at home with the fashion-forward brand.
With a head full of brightly colored hair, this chickadee can't be missed. She loves all things vibrant, fun, cute, and Kawaii. She also carries the coolest phone cases bedazzled in stickers and gems. It's hard to believe she's a real human being.
Erin Perez Hagstrom isn't a regular mom, she's a cool mom. Her wardrobe consists of so much denim that she leaves us chambray with envy! She also has the world's cutest baby and dresses him better than we dress ourselves.
Rima Vaidila is more than a blogger—she's a freelance creative director, consultant, and model. Her minimalist aestehtic makes her style come off as effortless, whether she's in a jean jacket with black skinny jeans or wearing nude tones with sneakers. She's got that classic L.A. cool-girl vibe going for her, and we're not mad about it.
Bri Emery is a graphic designer, but based on her style posts she could be mistaken for a fashion designer, too! She loves to travel and her IG page is kind of like a private getaway on your phone. It's lively and colorful, but also gentle and serene at the same time. Her outfits are also tres chic.
BFFs KayKay Blaisdell and Madeline Becker are the quirkiest style duo. Between L.A. and Salt Lake City, Utah, the pair is inspired by their passions for writing, photography, fashion, and music among other things. KayKay brings the hardcore grit and grunge while Madeline's looks are a little more polished and refined.
Jess Hannah is a jewelery designer, so naturally she's gifted at accesorizing outfits. Her style is more casual as she incorporates basics and menswear into each like. Her go-to colors of choice are navy, grey, beige, and black.
Liz Cherkasova can usually be found on the beach, in the dessert, in the sun, or surrounded by plants. She's your typical Cali girl that spends her days with her two dogs and boyfriend. She can pull anything off.
Samantha Wennerstrom's looks are always put together in a simple way that just make sense. She's another chic mama that inspires some major life #goals. She's got a thing for graphic tees with words printed on them, but makes each look cool rather than corny. When we grow up, we want to be something like her.