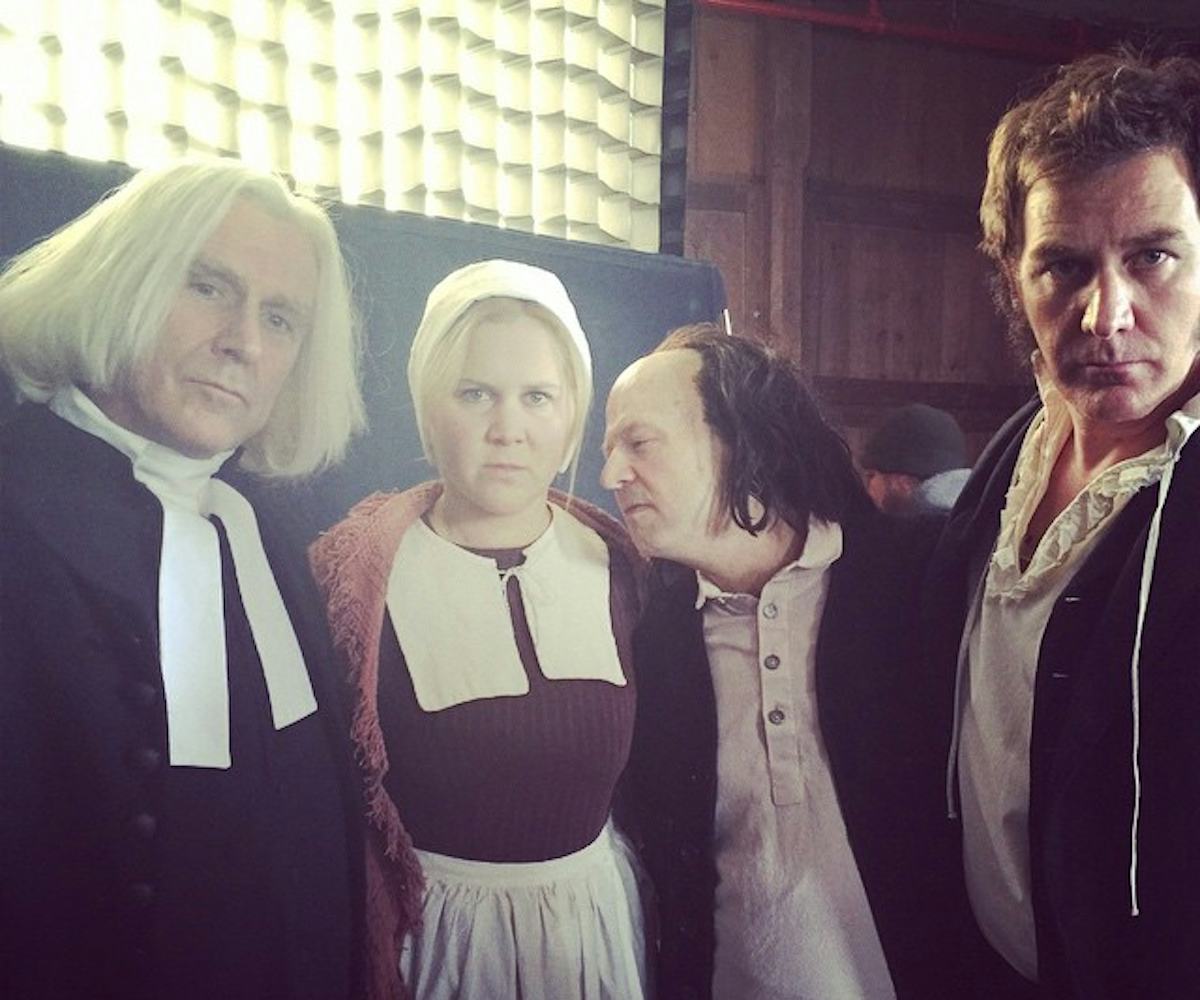 photo via @amyschumer instagram
insta files friday: the funniest women on instagram
because laughter is medicine
There seems to be an unspoken rule that Instagram is solely reserved for pristinely arranged, perfectly edited shots of the most gorgeous and exciting parts of your life. But rules are meant to be broken, right? These 10 female comedians use their Instagrams to impart their humor to the world, and they will flood your feed with the kind of laughter you've only known on Snapchat.
From text message exchanges to selfies in pilgrim garb, these women are unafraid to share their cheekiest, most unpolished, and genuinely hilarious selves.
Related Articles:
Insta Files Friday: Phenomenal Female Painters
Insta Files Friday: Absolutely Enchanting Witches
Insta Files Friday: Rad Indie T-Shirt Designers
If you haven't seen Nicole Byer on mtv's Girl Code, you may want to go check that out. She's smart, sassy, and will easily keep you laughing. Also she has adorable dogs, which should be reason enough to hit that follow button.
Aparna Nancherla is a comedian and writer who has been gaining the growing attention and respect of the comedy world in recent years. In the past, she has humorously spoken about being a South Asian woman within the mostly white, male comedy community—something she uses to her advantage by sticking out, rather than blending in.
The co-creater and co-star of Comedy Central's "Broad City", Ilana Glazer is not only freaking hilarious, but she is also a NYLON lover. Our love for her has just skyrocketed through the roof.
Stand-up duo Garfunkel and Oates perform their sketches to music. Their songs like "Pregnant Women Are Smug" and "Happy Birthday To My Loose Acquaintance" are guaranteed to induce giggles, as is their joint Instagram account.
Anyone who can take the John Travolta confusion and transform it into something beautiful like this is awesome in our books. Chelsea Peretti's Instagram is full of cheeky text message exchanges and her amusing take on inspirational memes.
Megan Amram rose to fame for her wonderfully witty Twitter account and now she's taken to Instagram to spread the humor.
Amy Schumer is having a fantastic 2015 so far, with her film Trainwreck receiving endless and well-deserved acclaim at SXSW. We love her for her unbridled honesty that certainly comes through on her Instagram account. Plus, no one looks this fierce in colonial clothing.
You may recall Lauren Lapkus for her role on Orange is the New Black as prison guard Susan Fischer. Her unassuming character made her a welcome addition to the show, and now you can keep updated on her whereabouts on Instagram. Also, her selfie-stick game is on-point.
Jenny Slate, the genuis behind the voice of Marcel the Shell and Jean-Ralphio's crazy sister on "Parks and Recreation," takes to Instagram to show us how she does a night in a hotel (with ZzzQuil), her awesome dance moves, and photos of animals eating watermelons.
Nikki Glaser is a stand-up comedian and host of a podcast called "We Know Nothing." Her stand-up is great and her Instagram is full of the kinds of hilarious photos you want to screenshot and send to your friends.