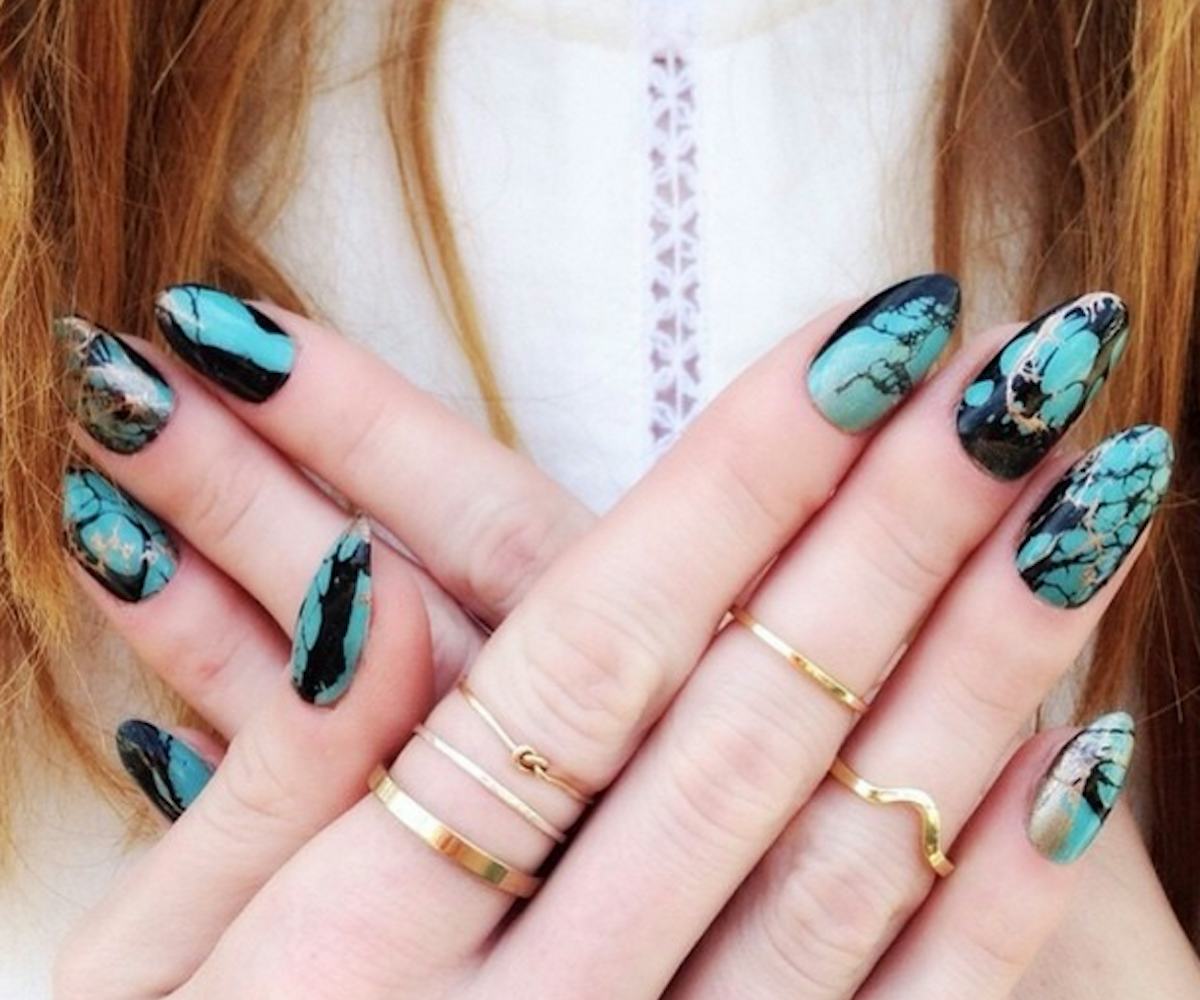 Photo via @stephstonenails on Instagram
insta files friday: badass nail artists
Whether you've mastered the art of the perfectly polished mani or your talons look like they were painted by a five-year-old, you've got to admit, scrolling through endless photos of picture-perfect nails provides some serious inspiration. Creating wild designs for friends, celebrities, and high fashion clients, nail artists prove themselves to be creative masterminds when given a couple bottles of polish and the right tools. There's no argument that their creations are anything short of art—and we can't get enough.
The sky is the limit for these 10 nail artists—think intricate illustrations, fun gems, and crazy-cool patterns. Forget the French manicure and the basic nail. Our new favorite nail designers to follow on Instagram have us seeing color and design in a whole new light. Flip through the gallery for some major mani inspo.
Related Articles:
Insta Files Friday: Innovative Makeup Artists
Insta Files Friday: Sublime Hair Stylists
Insta Files Friday: Up-and-Coming Indie Designers
Chicago-based artist Spifster Sutton has a totally unique vision when it comes to nail design and patterns. You won't find any cliché manis on her feed.
Steph Stone is a major player in the nail biz—she polished Miley Cyrus and Zoë Kravitz for the Met Ball and even did Dakota Fanning's mani for our latest cover.
Taryn Multack has a major eye for fashion—which is probably why she's able to flawlessly translate runway designs into works of nail art.
Lili Nguyen is the master at "pimping out" customer's nails like no other. Talk about covetable colors and illustrations.
NYC nail artist Ran Kowatari has mastered the use of gems to make one-of-a-kind nail designs. She draws inspiration from things like stained glass windows, or kimono patterns, and even old cartoons.
With her bio "U don't need a man. U need a manicure," Jessica Washick stole our hearts. She's even shown us her nail art secrets.
Celebrity and editorial nail artist Naomi Yasuda has painted the talons of stars like Madonna, Lana Del Rey, and Laverne Cox—while her Instagram is filled with inspiring creations, you've probably seen her work already in countless magazines.
Founder of nail art mag Tipsy Zine, Ashley Crowe has a penchant for bold, original designs. The amount of detail in her manicures is completely awe-inspiring. 
Fleury Rose paints "fresh, original, bad ass nails"—after all, she was behind the rad manicures in our May
.
Simcha Whitehill is the master of colorful digits—so much so that she's created stunning nail art for both runway shows and mags alike—NYLON included.