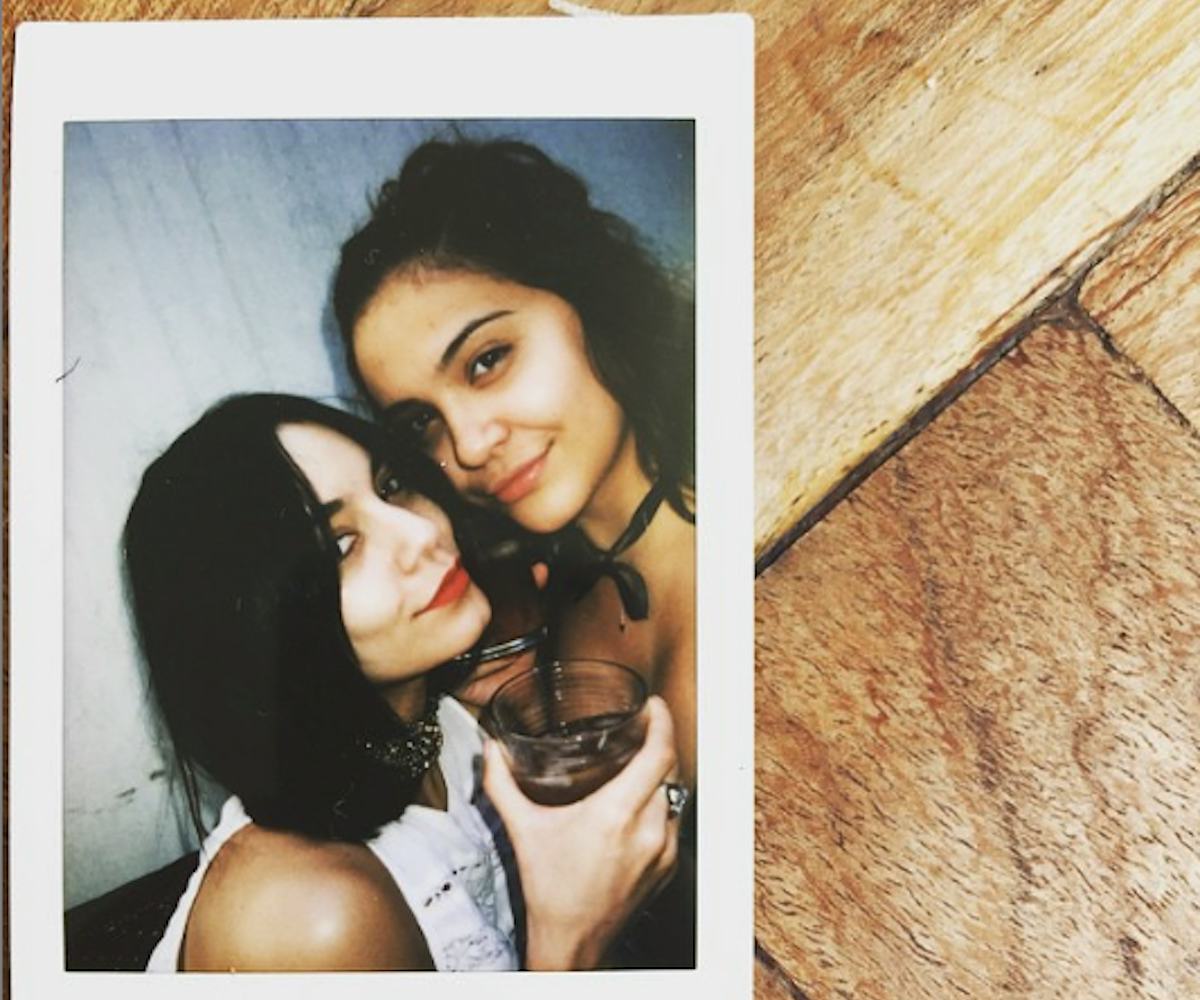 photo via @vanessahudgens instagram
insta files friday: stylish celebrity sisters
Beyoncé and Solange Knowles. Dakota and Elle Fanning. Bella and Gigi Hadid. The abundance of stylish celebrity siblings in Hollywood is thriving—looking at you, Kardashian family—and lovers of fashion and celeb culture alike are loving every bit of it. Whether these sisters take after their siblings, are famous in their own right, or are just leading their normal lives, these women are undoubtedly winning at the Instagram game. From the sisters of famous boyband members to the sisters of supermodels and more, we have rounded up some of the raddest celebrity siblings.
Click through the gallery to check out these 10 celebrity sisters who are just as—or even more—stylish as their famous siblings.
Stella Hudgens (@stellahudgens)
Having a sister who is basically the style icon of Coachella could overshadow anyone, but Vanessa Hudgens' festival legacy doesn't stop her sister Stella from rocking her own style and letting it shine through on her Instagram.
As a model herself with a resumé consisting of runway shows and magazine covers, Ruby Aldridge has made her place in the fashion world pretty concrete, alongside Victoria's Secret angel and sister Lily Aldridge.
Elena Ora seems to do two incredible things with her Instagram: 1) She posts pictures of her sleek style that is always on point and 2) She proves that she is truly her sister Rita Ora's #1 fan.
Although her brother Harry Styles was included on GQ's list of the 20 Most Stylish Men Alive, Gemma Styles' ever-changing hair colors and fabulous accessorizing could arguably make her the more stylish sibling.
Immy Waterhouse (@immywaterhouse)
Not only does Immy Waterhouse follow her sister Suki Waterhouse's footsteps by entering the modeling industry, but Immy and Suki also share a similar fresh sense of style.
Although Chuck Grant has photographed many celebrities, including her sister, Lana Del Rey, her incredible portfolio does not overshadow her overtly hip fashion sense. 
Lottie Tomlinson (@lottietommo123)
As the sister of One Direction's Louis Tomlinson, Lottie Tomlinson has made a name for herself in the fashion and beauty worlds. Through her Instagram, she constantly shares her favorite clothes, makeup, and hairstyles.
Natali Germanotta (@germ_aphobenotta)
Lady Gaga is known for her over-the-top, crazy fashion, but her sister Natali has a style of her own that is very different from Gaga's. As a fashion design student at Parsons The New School for Design, Natali's style seems to be a more casual brand of funky.
Unlike her siblings Miley and Trace Cyrus, Brandi Cyrus has immersed herself in the fashion world more than the music world. Brandi is even the fashion editor of Style Native, her own fashion blog.
Having made her debut at Paris fashion week earlier this year, Lottie Moss and her classy-chic style will definitely start to give her sister, Kate Moss, a run for her money in the fashion and modeling worlds.