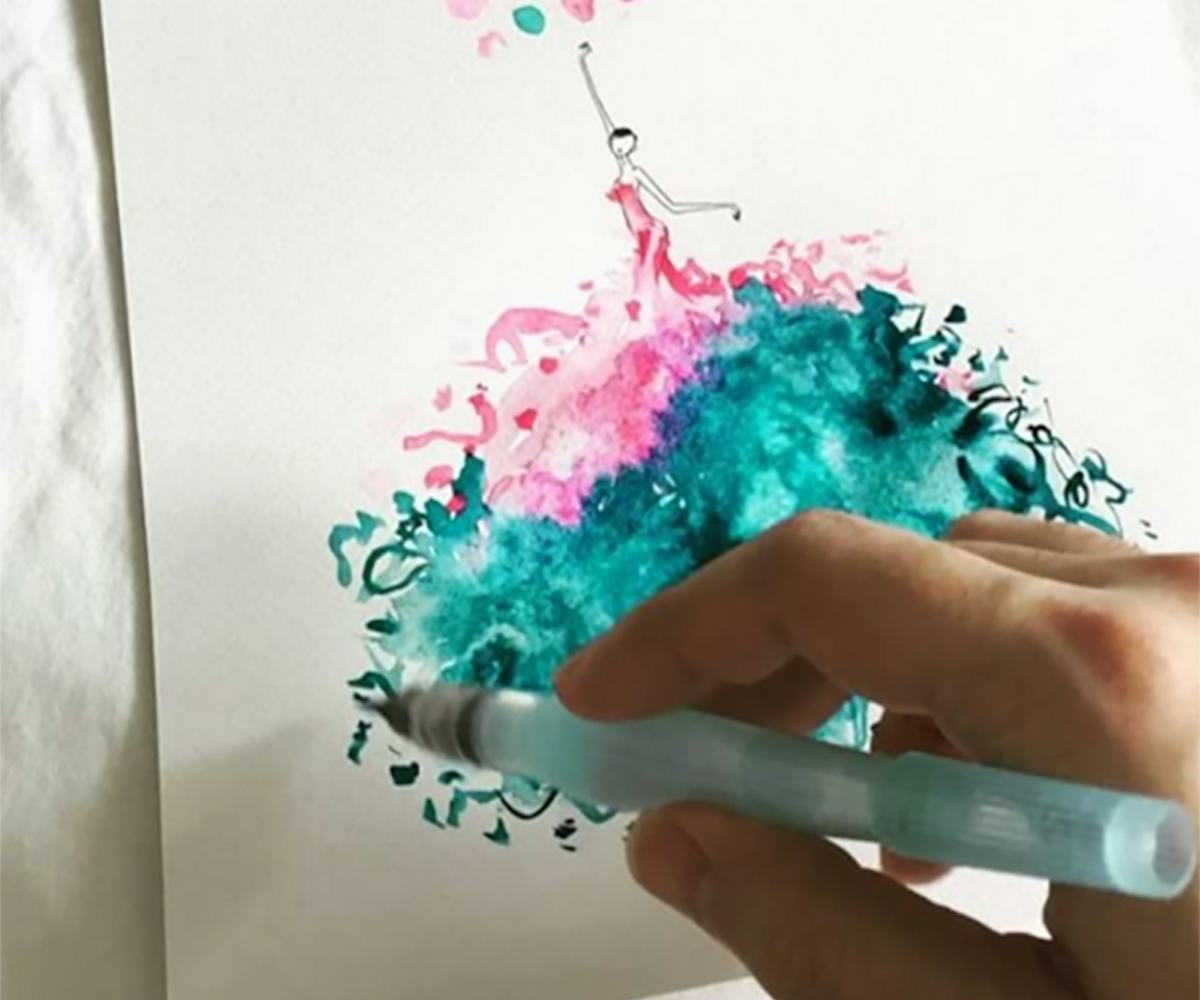 Photo via @jaesukkim Instagram
Check Out Instagram's First Ever "How-To" Series
Introducing #FashionIllustrated
Forget taking a fashion illustration class—Instagram is here to help teach all of us the skills we've always been dying to learn. In a weeklong series kicking off today, Instagram is launching their first ever "how-to" series, #FashionIllustrated, highlighting an illustrator each day from around the world. Each artist will be utilizing Instagram's new Stories feature, as well as Instagram's own account, to teach the average user their trademark skill—from the proper way to shade to drawing faces, silhouettes, and more.
"A whole generation of stars have built their careers on Instagram: new models, photographers, designers, and recently—fashion illustrators. It has been wonderful to see these artists grow and connect with others in the fashion community," says Kristen Joy Watts, fashion and arts community lead at Instagram. With the #FashionIllustrated series, Instagram is putting five talented artists in the spotlight, connecting them to the industry as well as everyday users who are yearning to learn more about the art and fashion illustration.
Kicking off the series is Seoul and Sydney-based artist Jaesuk Kim, who gives us the breakdown on how to create beautiful, whimsical silhouettes using watercolor, specifically his favorite technique: watercolor brush pens. Using this tool, which he credits the creation of his imaginary muses (or his "SusuGirls") to, Kim transforms an almost-blank canvas into a stunning ball gown. Watch him in action, below.
Check Instagram's account all this week to see the rest of the artists, and prepare to raid your local art supply store while brimming with inspiration.