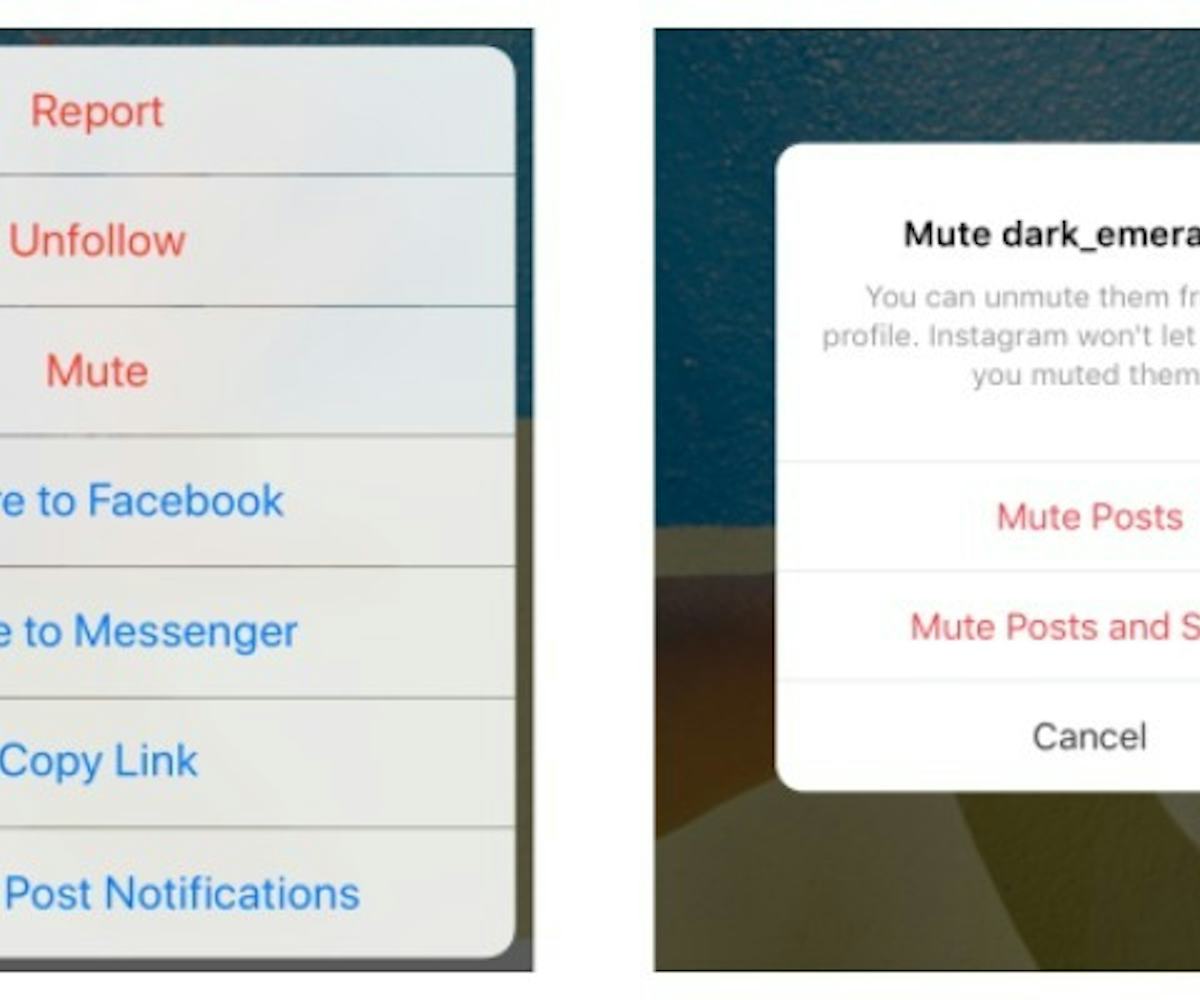 photo via instagram
You Can Now "Mute" Your Instagram Frenemies
Passive-aggressive followers, this one's for you
To all those who could lose friendships over unfollowing a frenemy online, here's some *important* news: Instagram has unrolled a mute option.
According to a press release, the new option will allow you to filter out all of your friends' annoying posts, so you don't see them on your feed. It would still allow you to get notifications from the person you muted if they tag you in a photo or comment. You will also still be able to see posts on their profile page if you go to it. The best part of the feature is that people will not be notified when you mute them, and you can choose to take them off of mute at any point in time. This function is different from the app's block function, which prevents a person from being able to find your profile, stories, or posts on Instagram.
In order to mute someone on Instagram, tap the "…" icon in the corner of the post. That will draw up a series of options that you can choose from, including muting a person's posts and/or stories. A second way you can mute posts/stories is by pressing and holding on a story in your tray (the story bubbles at the top of your feed) or from a profile.
To read more about the feature, click here or visit Instagram's Help Center.