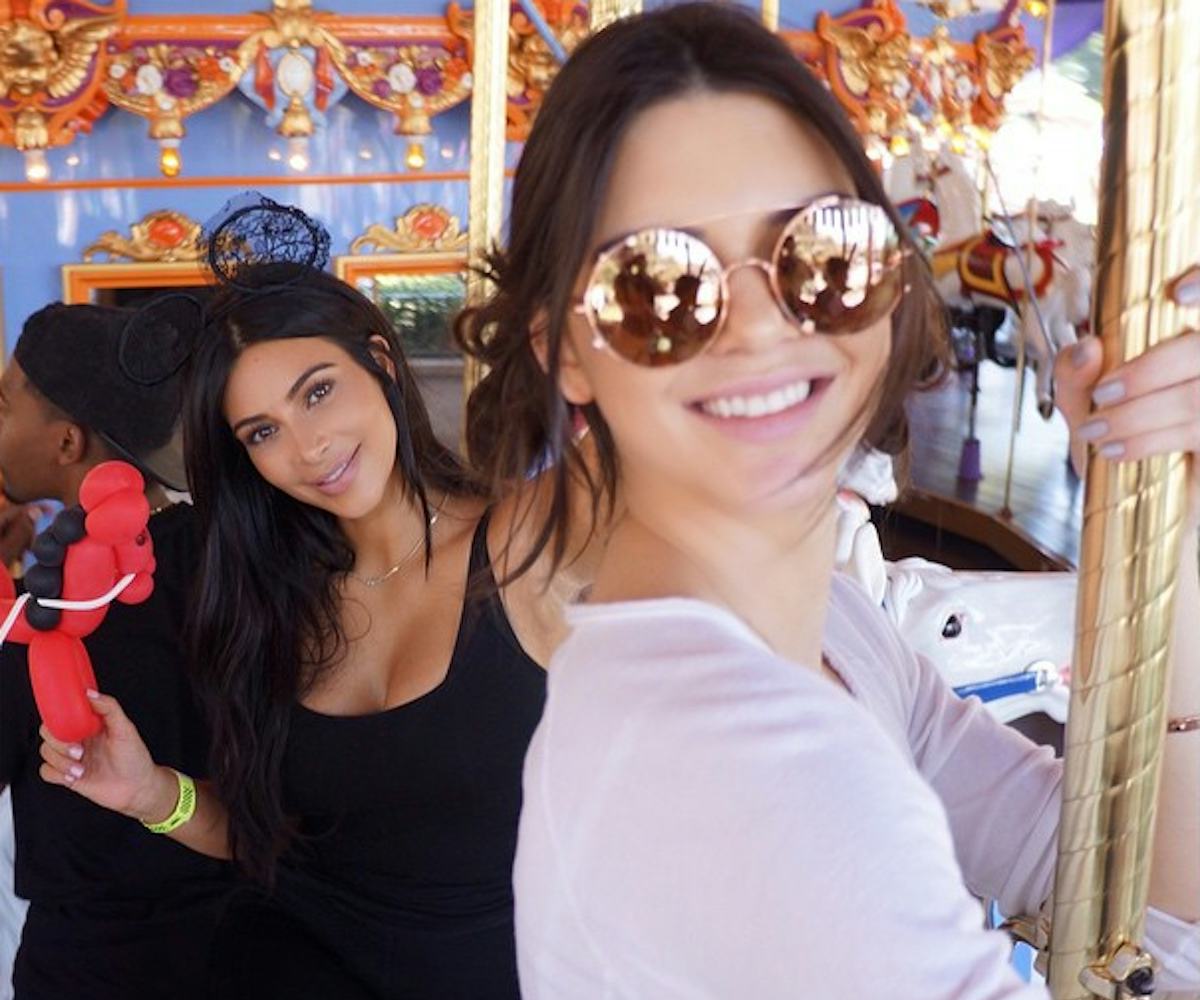 photo via @kimkardashian Instagram
kendall jenner just beat kim + kanye for the most-liked photo on instagram
Before today, Kim Kardashian and Kanye West's wedding photo was the most-liked photo on Instagram. But, times change and people grow, their thumbs double-tapping faster than ever before. Call it evolution, or what you will, but just know that it may have had something to do with the fact that Kendall Jenner just beat out that photo; now, she is the proud owner of the most popular photo in the world.
With over 2.4 million likes, Kendall's photo, which shows her hair placed in heart formations, also has over 40 percent more comments on it than Kimye's does. Even though most of these comments are a bunch of pre-pubescent tweens posting "first," it's still interesting, seeing as Kim still has over seven-million more followers than Kendall. 
Many of you may be rolling your eyes and writing, "We don't care," in the comments section, but this news tells a lot about how our society absorbs and reacts to information. In today's landscape—where social media is a celebrity's highest form of currency—there's no doubting that the Kardashians and Jenners are some of the most powerful and influential celebrities of the moment.