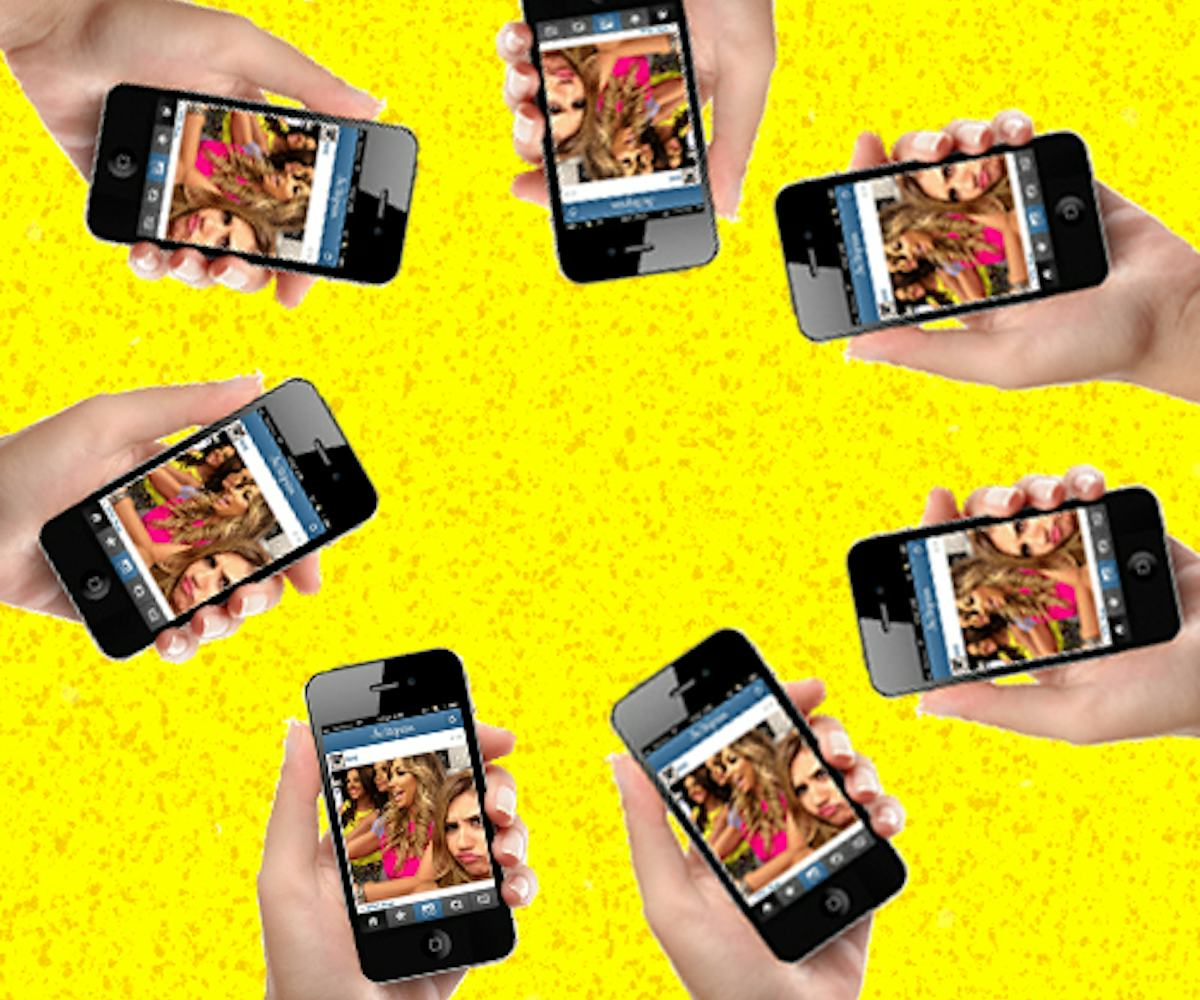 Photo courtesy of Getty Images
Instagram Might Change Your Feed On You
scrapping the chronological timeline
Yesterday, we were stoked about Instagram's update that includes time stamps for all of our posts. Finally, the (digital) world was starting to make more sense again. Less than 24 hours later, the platform is already considering another feature that will alter the order of our feeds, but we're not so sure we're on board for this one.
According to a report from the New York Times, Instagram is planning on changing users' feeds with a new personal algorithm that will "place the photos and videos it thinks you will most want to see from the people you follow toward the top of your feed, regardless of the time those posts were originally shared." In other words, this format is going to be similar to how Facebook automatically puts the most popular news stories on your feed. 
The algorithm supposedly examines the history of your interactions with the people you follow to determine what you would not to miss out on. But can this platform actually figure out we want to see based on the patterns of our digital thumbprints? Only time will tell.
In all honesty, this upgrade is more like a downgrade, though. Wouldn't it be more likely that we would miss something if we don't see it posted as it happens? Having the latest photos appear in chronological order as they are posted in the feed has always made sense. Instagram co-founder and chief executive Kevin Systrom said that "On average, people miss about 70 percent of the posts in their Instagram feed." The company's goal with this restructuring is to "[make] sure that the 30 percent you see is the best 30 percent possible." 
We're still not entirely sure how we feel about this, but at least, we can be comforted by the fact that the algorithmic timeline will be tested on a small portion of users before anything is officially changed.