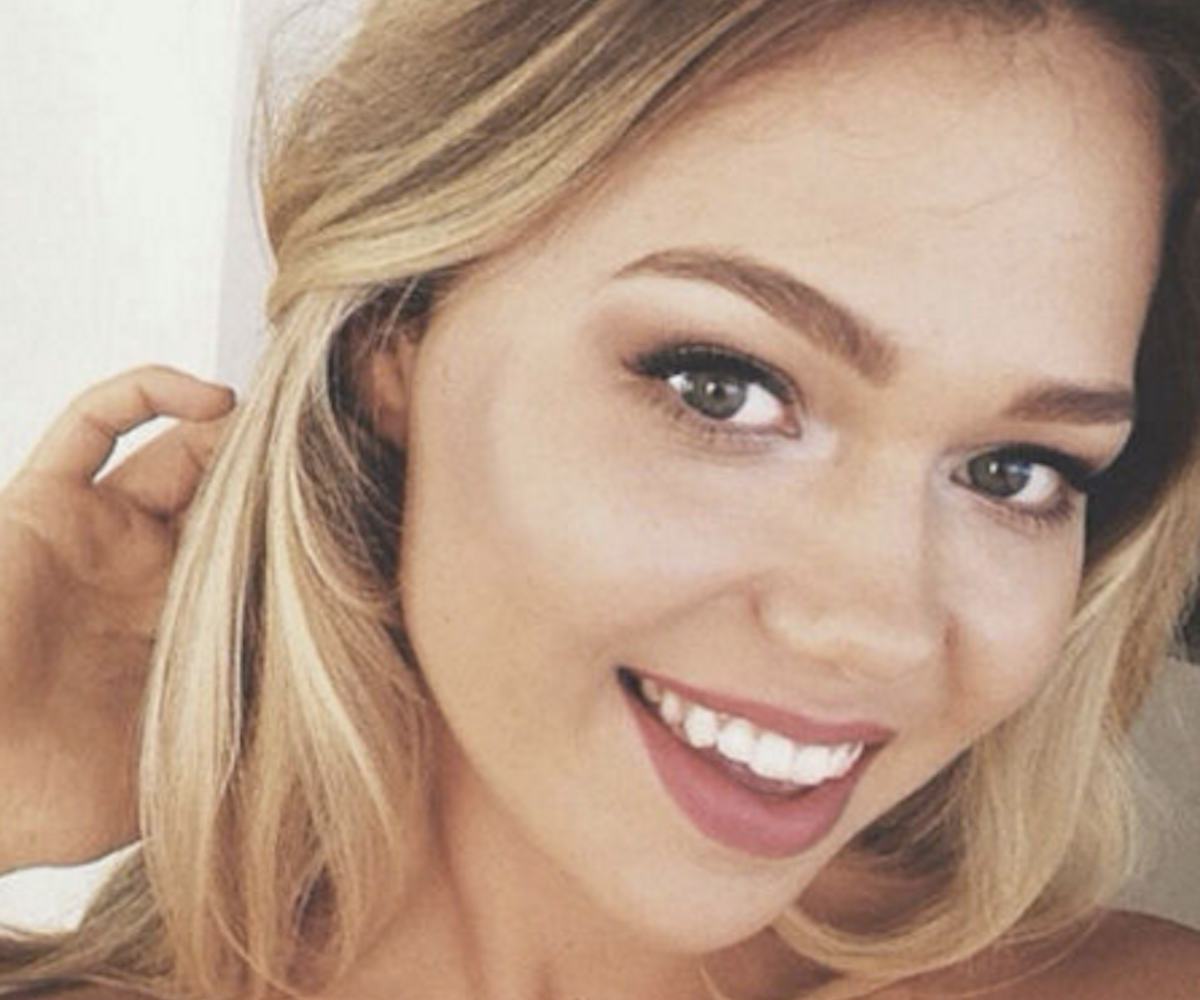 Photo via Essena O'Neil Instagram
This Instagram Star Is Exposing The Truth About Social Media
When it launched in 2010, Instagram was a fairly innocent photo-sharing app that was primarily used to learn what your friend had eaten for brunch that morning. But as it continues to soar in popularity, the corporate imprint is very real, if not always visible.
That's where Essena O'Neil comes in. 
The 19-year-old Aussie model and Instagram celebrity—she's amassed over half a million followers, thanks to a massive archive of skimpy bikini shots—is coming clean about what really goes on behind the filter. Not only did O'Neil delete 2,000 photos, but she also re-captioned the remaining ones to reveal that her entire social-media persona was constructed in partnership with a combination of swimsuit and tanning-product companies that paid her to live an ideal life online. Eventually, it became too much for O'Neil to bear. 
"I've spent the majority of my teenage life being addicted to social media, social approval, social status, and my physical appearance, " O'Neill wrote under her latest Instagram. "[Social media] is contrived images and edited clips ranked against each other. It's a system based on social approval, likes, validation, in views, success in followers. It's perfectly orchestrated self-absorbed judgment."
O'Neil, who renamed her account to "Social Media Is Not Real Life," also started a website called "Let's Be Game Changers," where she elaborates further on how becoming a living, breathing endorsement nearly shattered her. "When you have a lot of followers, brands want to use you to promote their products or services. If you have an audience, they see it as profit. If people like you, chances are they will trust your judgment and buy what you say you like," O'Neil writes. "I have agreed to promote companies who didn't align with my core values. Without fail, this left me feeling extremely shallow, greedy, and lost. I thought if I had lots of money and lots of nice things, I would be happy."
The only thing O'Neil is selling these days is a healthy dose of reality, and the value of self-worth. And that's get our like.