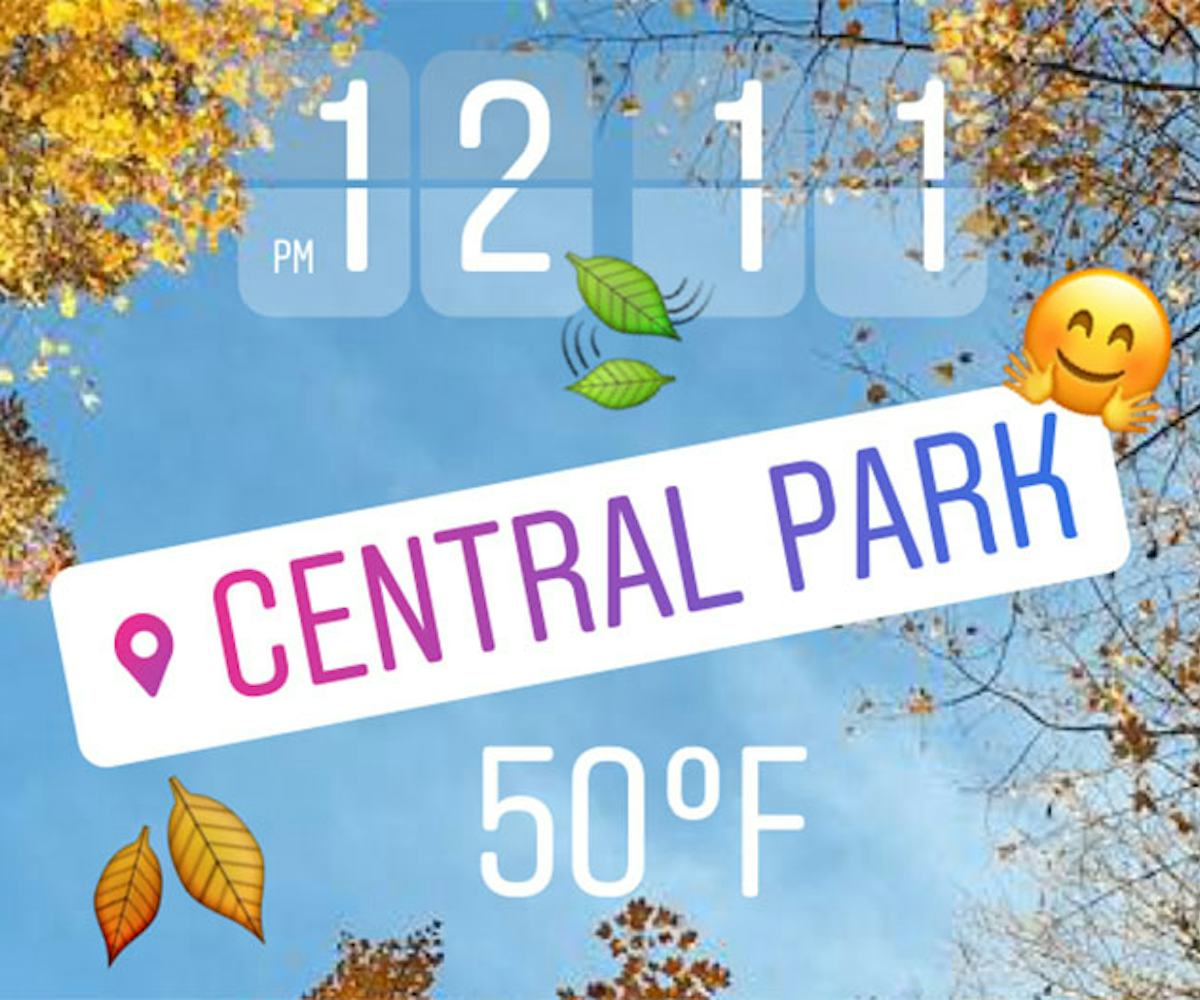 Photo courtesy of Instagram
The Inevitable Instagram Story Sticker Update Is Here
Your move, tiny ghost app
Instagram's introduction of Stories this past summer had many people pinning the photo sharing app against the ghost app that must not be named. The ephemeral sharing option functioned similarly but was missing one thing: an abundance of filters. Yes, there were a few tonal filters, but no geographic ones. To cap off 2016, though, Instagram has gone and done the inevitable and introduced location-based filters.
Well, they're actually called Stickers, but they function the same. "Tap the smiley face to find customizable stickers for weather, the current time and even your location," Instagram explains in a blog post. "Adding a location sticker works the same as adding location to the posts you share to feed—simply choose or search for your location." Along with the update, Instagram unveiled subtle and vibrant sticker options to add even more personality to your digital life. 
In addition to the stickers, users are now able to add multiple lines of text as opposed to just one, with the capability of moving and sizing them around as a user pleases. (Ironically, sharing the moment can take you longer than the moment itself.) 
Those hoping to truly record themselves doing whatever it is they want to record will be pleased to know Instagram Stories now has a "Hands-Free" option. The days of pressing and holding down to record yourself lip-synching to Ariana Grande are over. Now, users can tap the record button once, put their phone down, and live their fantasy. The future is here, and it's all packaged in one app. Well, that is until Instagram unveils face mapping technology. Then it will truly be a one-stop validation shop.