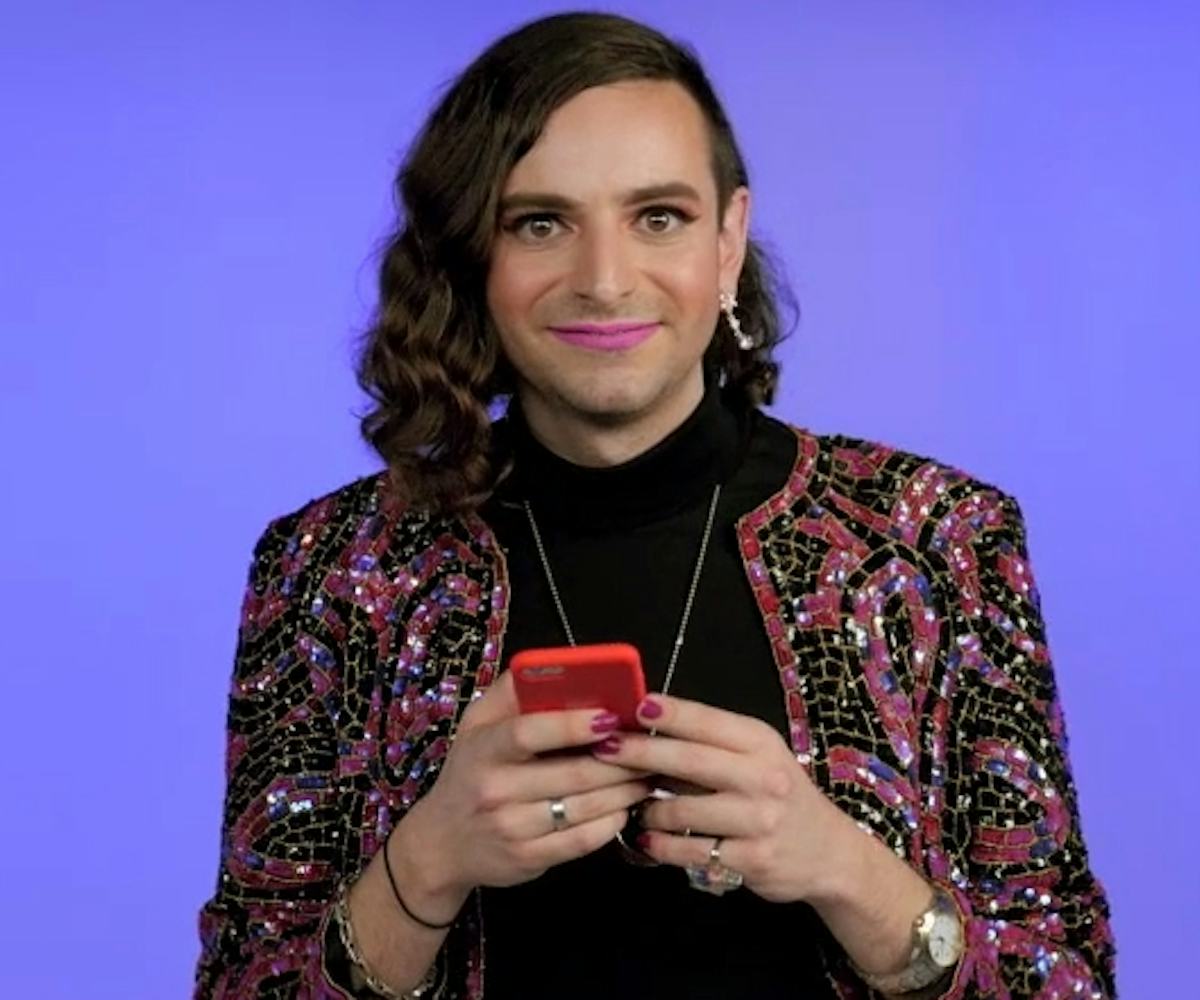 This Video Is A Testament To The Importance Of Trans Visibility
Happy International Trans Day of Visibility
Visibility is imperative to positive change. It normalizes those who society has sought to make abnormal. For a marginalized group, like the transgender community, granting a platform for individuals to share their stories and vocalize the injustices they face is key to making any sort of progress. Today, we celebrate that alongside GLAAD on International Trans Day of Visibility.
GLAAD partnered with Instagram; photographer, publisher, and producer Amos Mac, Jacob Tobia; and eight leaders in the transgender community for a video celebrating the good in others. By reading the uplifting and supportive #KindComments they've received on Instagram, these nine individuals highlight the importance of visibility. Through them living their lives out loud and outspoken, they help others see possibility; they become a beacon of hope. "Visibility is a collective thing," Tobia says in the video. "We gotta support each other." And we will, along with celebrating one another. Trans is beautiful.
Watch the #KindComments video below.
And say hello to the nine leaders here.
Gigi Gorgeous, activist and star of This Is Everything: Gigi Gorgeous
Zoey Luna, teen activist
Angelica Ross, transgender advocate
Trace Lysette, actress
Jacob Tobia, genderqueer writer and producer
Schuyler Bailar, student and trans advocate
Alexandra Grey, actress
Elliot Fletcher, actor
Rocco Kayiatos, hip-hop recording artist