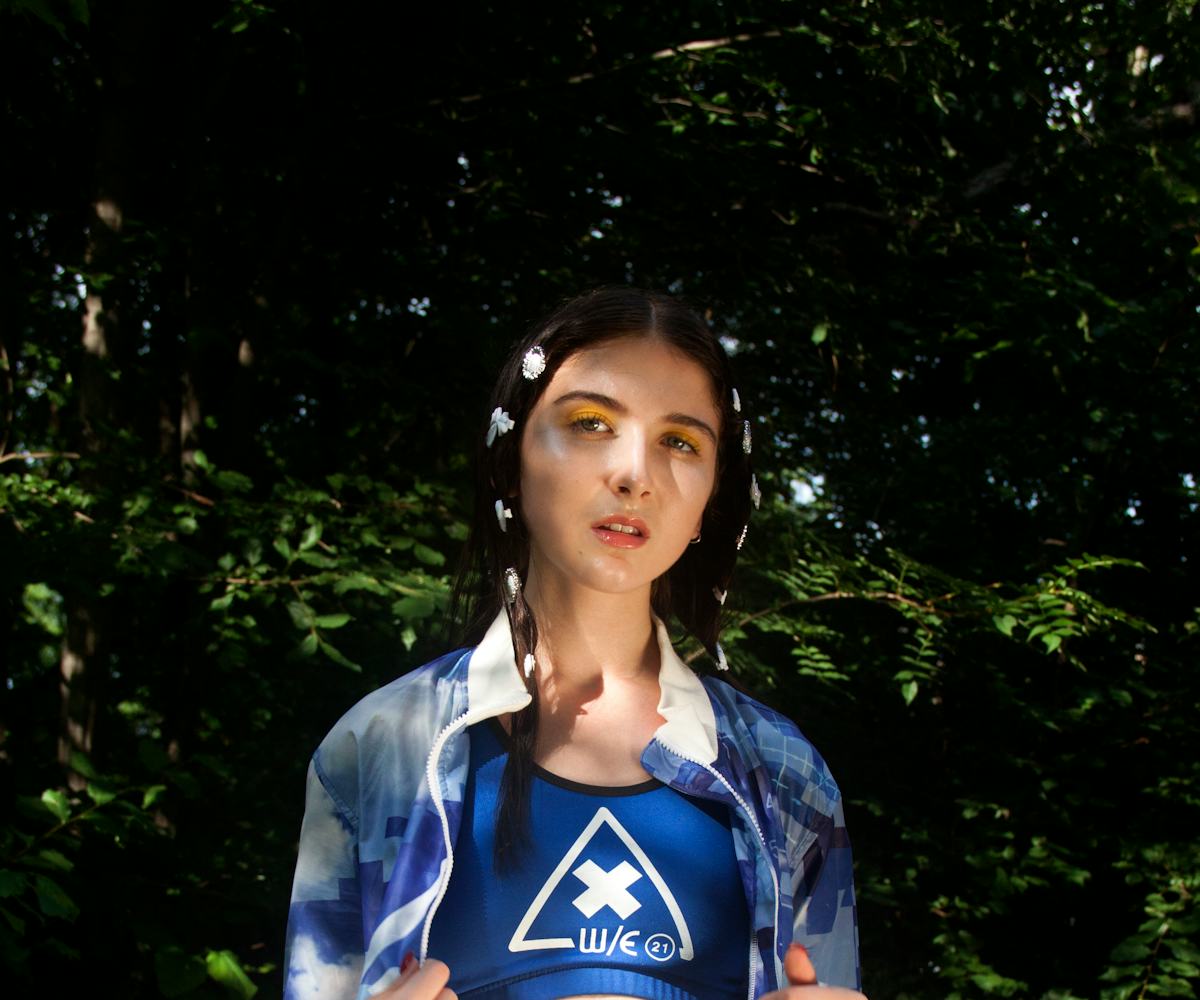 an exclusive fashion shoot starring the one and only @internetgirl
When she was in tenth grade, Bella McFadden began using Tumblr for the first time. But it wasn't until she joined Instagram that the Torontonian's notoriety really took off. Now she boasts an IG following that tops fifty thousand, filled with voyeurs who know her only by her handle, @internetgirl, and who tune in to see a girl who is basically the living embodiment of a certain kind of Internet aesthetic that has its origins in Tumblr and goth culture. But McFadden's profile really exploded late last month when she collaborated on a short film with the writer Alex Kazemi called Snapchat: Mudditchgirl91, which had viewers—including Marilyn Manson—transfixed by its utter strangeness. 
Here, stylist Sarah Glenn and photographer Shane Smith collaborate for an exclusive fashion shoot, starring @internetgirl herself. 
PHOTOGRAPHY CREDITS 
Model: Bella McFadden // 
Stylist: Sarah Glenn // @cheergoth
Photographer: Shane Smith // @yourgrandpa
Hair: James De Lucia // @fiends4evr
MUA: Brynna Ashley // @brynnaashley_creepyb 
choker BOND HARDWARE / bondage bra CREEPYYEHA / vinyl skirt PUSHYGURL / shoes STYLIST'S OWN
ascend shift dress WHATEVER 21 / tutu CREEPYYEHA
jacket & bikini WHATEVER 21 / white choker  CREEPYYEHA / mesh long sleeve AMERICAN DEADSTOCK
jacket, sports bra, & leg harness WHATEVER 21 / thong pant AMERICAN DEADSTOCK