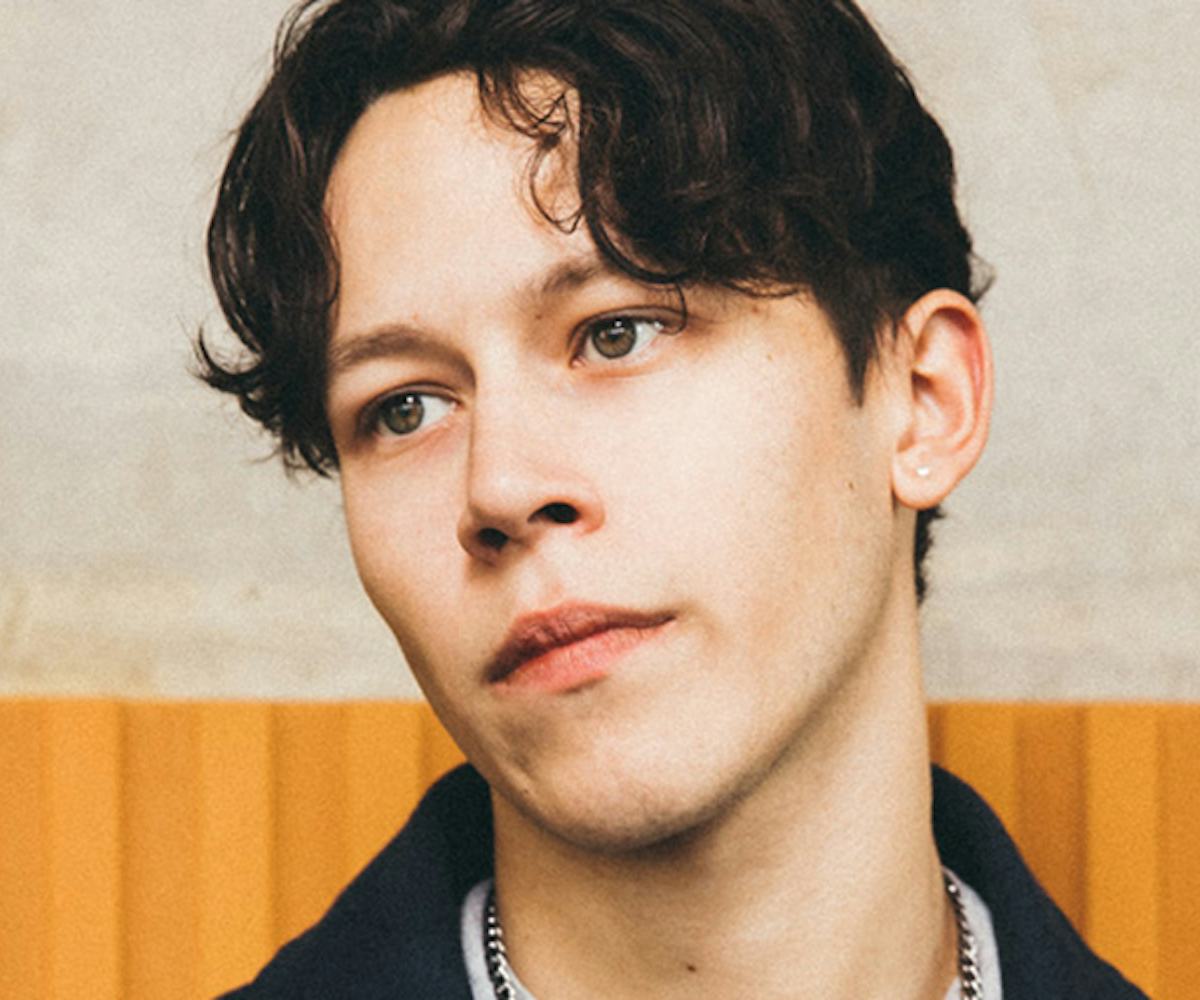 Photo by Tom Joy
Inside The Houseplant-Filled Studio Of Musician Isaac Waddington
"Plants. That's trendy, right?"
The artist's relationship to their creative space is crucial. Whether it be a proper studio setup or a corner nook in their bedroom, where they make their work matters. Rising British musician Isaac Waddington's jazz-tinged vibes certainly paint the picture of a cozy studio, warm lighting, and a bit of haze. The easygoing quality of it all seems born from a soul on the verge of comfortable rapture. There could be a riot going on outside, but Waddington's music inside provides an escape into lush, honeyed atmospherics.
Turns out Waddington's worked on his entire debut EP, Borselli, in his own private oasis otherwise known as the annex of his parents' house in southern England. He's transformed the space into a snuggly lit room, with plenty of room for houseplant or two. It's his sanctuary. It's his reprieve. It's his creative home. 
Hot off the heels of releasing "Nothing's Changed," Waddington shared with us a photographic tour into this sanctuary and answered a few questions about it. Borselli, he promises, is coming soon, but until then, go inside the space that lent itself to its undeniable feel-good vibe.
How would you describe your creative space?I have plants, pictures, old drawings, instruments, and basically anything I can find that make it look as vibe-y as possible. I think I did a good-ish job.
What are your most cherished pieces in the space and why?My lamp—as dull as that sounds, it's really cool—my keyboard, and my poster of Art Kane's "A Great Day in Harlem" photo. I always pin it up near the keyboard wherever it is in my setup.
Is this a sanctuary of sorts? If not, what is for you?Over time, I've grown to see the annex as my sanctuary. When I first moved in, it was bare and cold, but after a few days, I had decorated it, sorted the heating, and began creating.
Do you believe your space is a genuine reflection of you and your music? Why?I think the annex can be seen as a genuine reflection of my music, purely because all that you'll hear in Borselli was created on the same desk, with the same computer, and the same keys.
When you're making music, what sort of mood do you look to create in the space your in? Does it vary when you go to the studio?There are three crucial elements to my studio setup, which have moved with me everywhere so far: My lamp, the poster, and my keyboard. And if there's room, I like to have a couple of plants. That's trendy right?