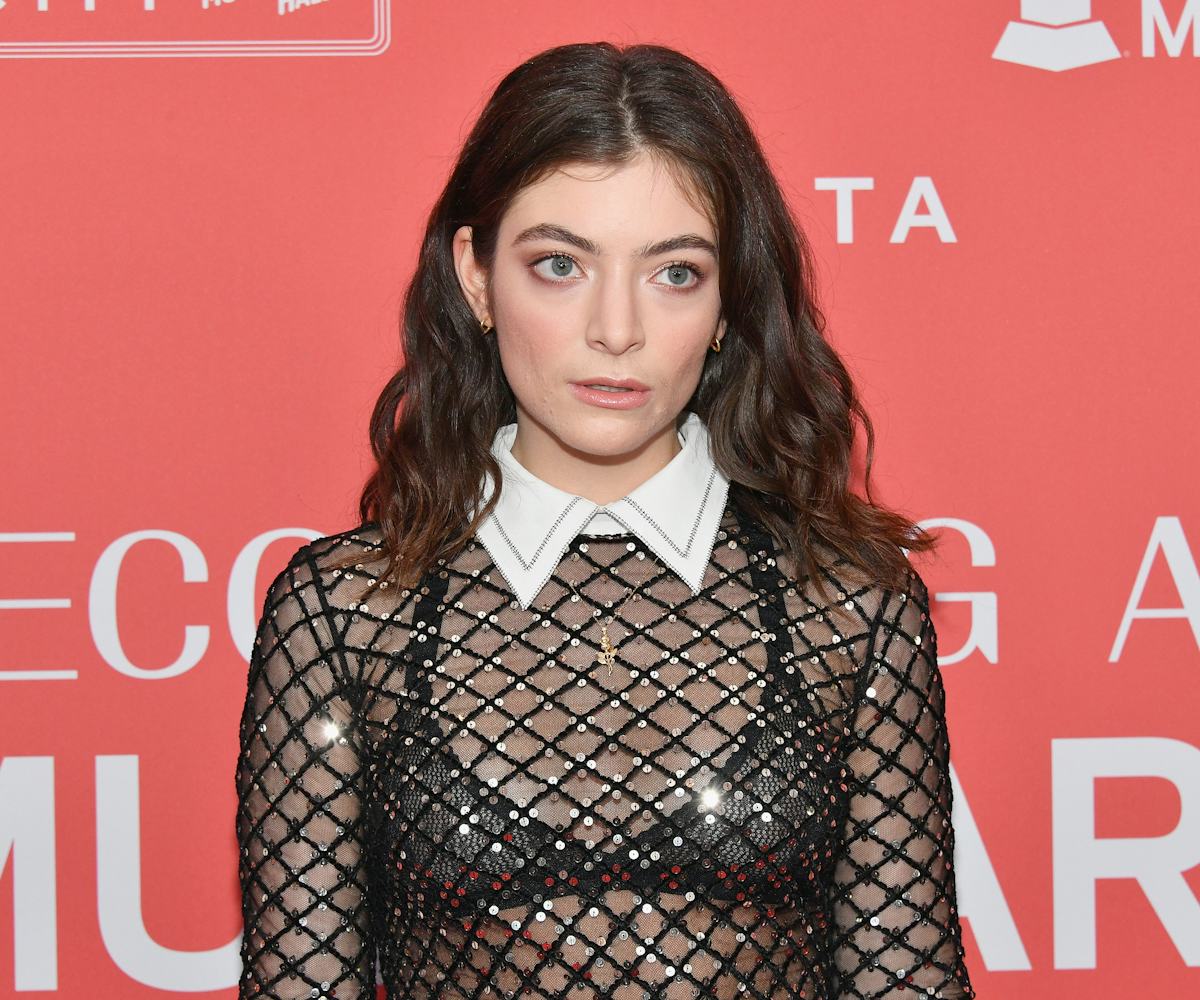 Photo by Dia Dipasupil/Getty Images
Activists Who Urged Lorde To Cancel Show In Israel Dismiss Fine For Damages
They will donate to a mental health organization in Gaza instead
On Thursday, a court in Jerusalem ordered two women from New Zealand to pay over $12,000 in damages for allegedly "helping persuade" Lorde to cancel her performance in Israel earlier this year. The decision was made based on an Israeli law that "allows civil lawsuits against those who call for a boycott against Israel," according to The Times of Israel. The activists, New Zealanders Justine Sachs and Nadia Abu-Shanab, have since dismissed the court order, saying that it is attempting to "intimidate Israel's critics."
Sachs and Abu-Shanab stated on Friday that, instead of paying the fine, they would be fundraising for a mental health organization in Gaza. They say that they have spoken with New Zealand legal experts, who have told them that Israel "has no right to police the political opinions of people across the world."
Ahead of the concert, which was supposed to take place in June of this year, Sachs and Abu-Shanab tweeted Lorde an open letter to "take a stand" and "join the artistic boycott of Israel." The singer responded, saying, "Noted! Been speaking [with] many people about this and considering all options. Thank u for educating me i am learning all the time too." The show was canceled days later.
As a result, three Israeli ticket holders who had planned to attend the concert filed a suit, claiming that the cancellation had "caused emotional distress." Their lawyer Nitsana Darshan-Leitner filed the suit with her organization Shurat HaDin in February, saying in a statement that it was "an effort to give real consequences to those who selectively target Israel and seek to impose an unjust and illegal boycott against the Jewish state. They must be held to compensate Israeli citizens for the moral and emotional injury and the indignity caused by their discriminatory actions."
The law was passed in 2011, and allows civil lawsuits to be brought against anyone who calls for a boycott of Israelis "by virtue of their nationality or place of residence." The law has been critiqued by objectors arguing that it could stifle free expression.
This suit was the first actual application of the law.