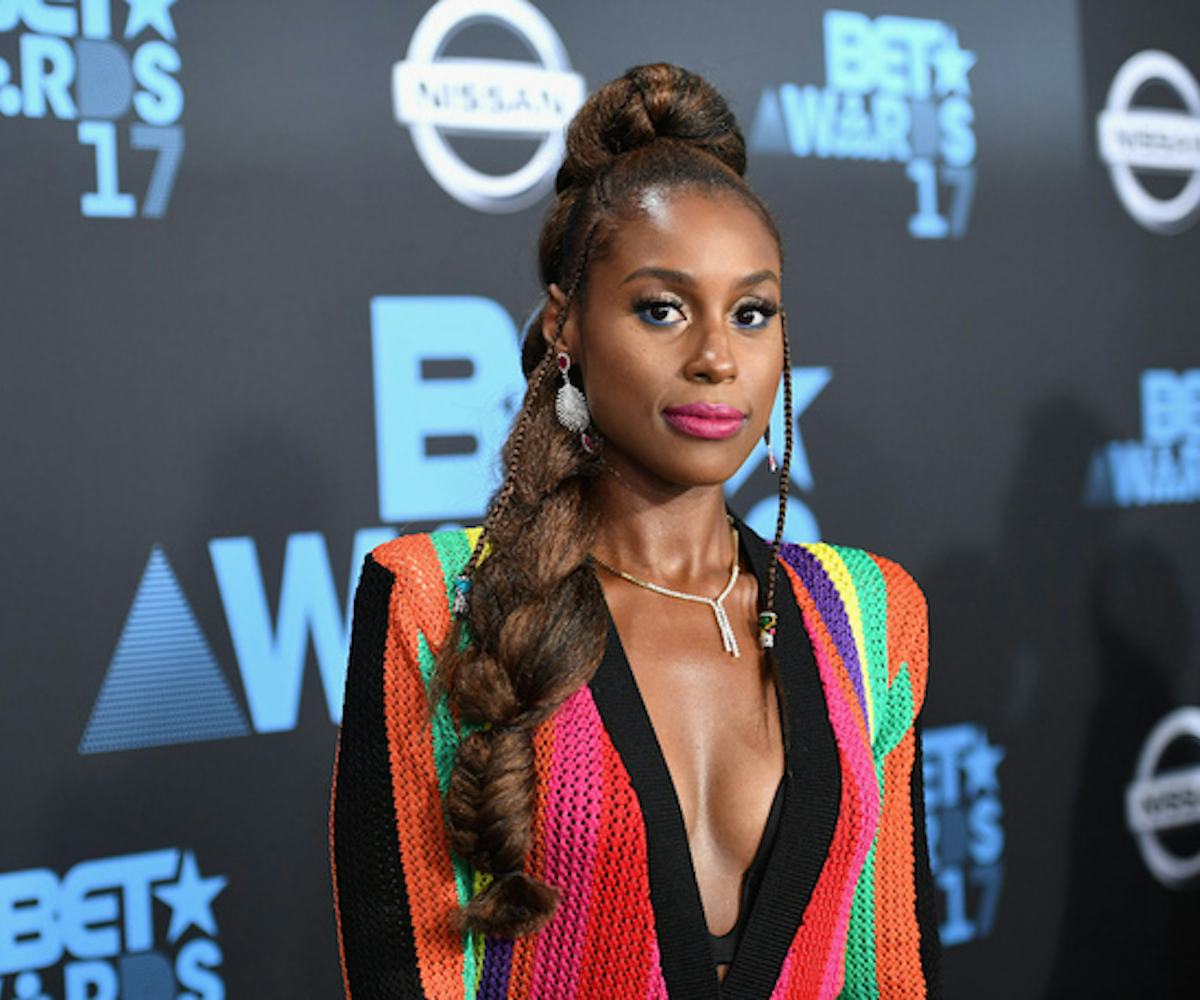 Photo by Paras Griffin / Getty Images
Issa Rae Has A Great Idea: 'Black 90210'
"Where's our 'Gossip Girl'?"
Growing up in the '90s meant that a lot of us learned how to navigate the world through moody teen sitcoms and drama: from Clarissa Explains It All to Saved by the Bell. Now, the landscape of television has changed a bit—and in many ways for the better. The new millennium has ushered in a more updated canon of pubescent protagonists, like the kids of Riverdale and Pretty Little Liars. But so much of our media about adolescence still largely features mostly white main characters.
Issa Rae, whose critically adored HBO show Insecure is just finishing its second season, has an idea: Black 90210.
"I would like to pitch you a new show about black teenagers. Think 90210 or Gossip Girl for black kids," says Rae in a video posted to Twitter, which is now going viral. "Maybe we call it Ladera Heights 90041. It could be Potomac Maryland 20854. That's the real shit."
"My main character would be Lil Ritchie. You know, he's a young, black rich teen. He's tired of the access, and the excess," she added. "'I'm lil Ritchie, I'm so tired of being rich, there's more to me than this.' Bars! I just created a song. That's the theme song."
The real question is this: How the hell hasn't this happened yet? Hop to it, network execs.